Pond5 is a stock video company designed for videographers and film producers. Whether you're a technically savvy video recorder looking for the perfect clip, or a podcaster searching for a visual aid to help your content stand out, pond5.com is the website for you.
With millions of stock videos filmed by other artists available for purchase, Pond5 gives a platform to people who produce film and offers opportunities to those who need it.
With a long history of hard work, affordable subscriptions, and many more reasons why you should join, Pond5 remains a leading stock video company.
History of Pond5.com
Dating back to 2006, Pond5's History began as the very first royalty-free marketplace for videos. In just five years, Pond5 gathered a video collection of five million and opened an additional office in Prague.
Once they built their company from the ground up with half a million dollar investment, people began to notice. It was 2014 when Pond5 received a sixty-one million series A investment from software and consumer investment firms, Stripes Group and Accel Partners.
July 2016 brought on changes, such as licensing videos, and by 2018, a patent was awarded to Pond5's Visual Search Technology. COVID altered things for Pond5, turning them fully remote. Pond5 has since remained a remote team that offers the opportunity to hire people from anywhere.
The most impressive aspect of Pond5's success over its history is the number of name brands known to everyone around the globe that have utilized their videos.
From Disney to Netflix and Snapchat to Facebook, Pond5 has drafted a successful rapport in the world of film and videography. As of August 2022, the website hosted more than 32 million clips, making it the third largest stock footage website in the world.
Reasons to Join Pond5.com
Pond5 isn't the only stock film website available to today's Youtubers and future filmmakers, but it is one of the oldest and best, with a tried and true customer track record. Once you've taken a look at these reviews, read about the features the site offers below:
Video Selection
Apart from its success over the years, Pond5 is a top-tier choice because of how vast and varied its collection of stock videos is. Many customers regard Pond5 as not only an excellent source of variety but of content.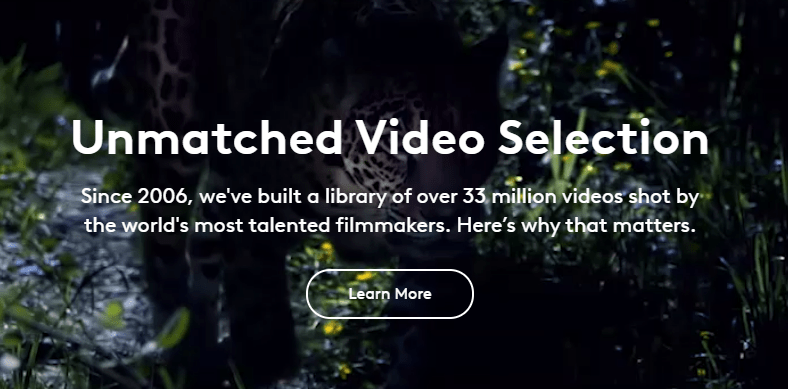 Pond5 has unique videos for the stand-out artists hoping to use them, videos you won't find anywhere else. Their company also provides soundtracks and music to synch to videos. Many customers find them excellent quality and easy to use.
Trustworthy Team of Experts
Pond5 has expanded over the years and has built a community of experts to help customers with their questions, goals, and desired videos. With fast response times, Pond5's team cannot only aid you if you're new but stick by your side as a loyal customer.
Website Design
Many companies tend to overcomplicate their websites in exchange for one that appears tech-savvy and aesthetically pleasing. Pond5 finds a balance of sleekness and accessibility, one that customers rave about is an easy-to-use but effective template.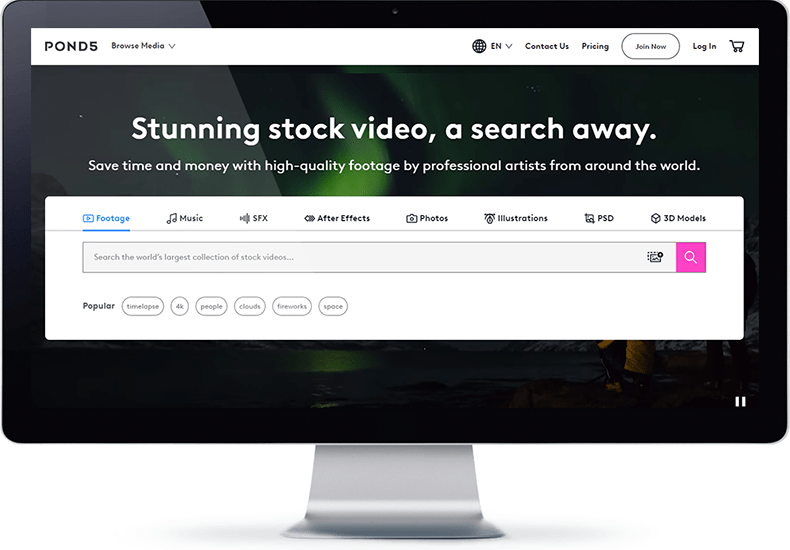 Even if you know your way around the internet and navigate technology with ease, Pond5 keeps it simple for all types of customers.
Affordable Prices
With so many positive aspects to Pond5, some might assume there is a catch to the service and quality you receive when in actuality, Pond5 is not only affordable but saves you money and helps you earn money back.
Pond5 Comission/Costs
Pond5 has many customers, all with different uses for their site.
That's why prices are different for each product and offered in multiple choices. With the options of paying for individual videos or sound effects, subscribing for a group of projects, and credit packs, Pond5 lets you decide what you need and provides a license with each purchase.
No matter what you buy, it'll be royalty-free and distributed to you wherever you are.
Individual Purchases
Pond5 offers video, music, photos, after effects, sound effects, and 3D projects.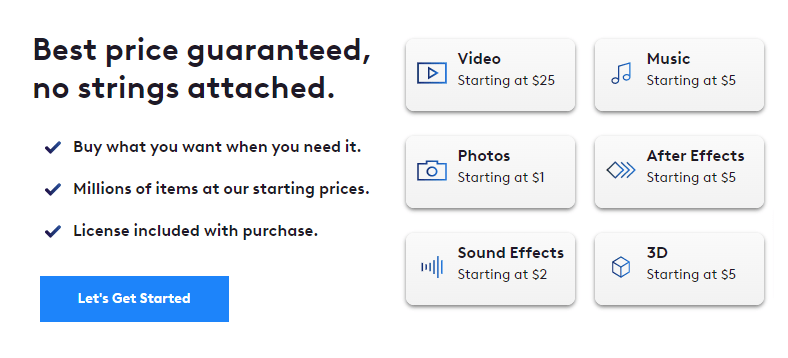 Video purchases start at $25 but can exceed this number depending on the circumstances.
Music and After Effect purchases start at $5 but buying photos starts lower at just a dollar.
Sound effects are priced at $2 to start.
3D content starts at $5 for a single purchase.
With certain purchases, Pond5 has promotion codes for half-priced and quarter-priced orders.
Subscriptions
Pond5's subscriptions are the best way for you to save money while receiving consistent, quality content. Pond5 has different subscriptions that will allow you to choose the services you need most without breaking your budget, with both monthly and annual payment plans.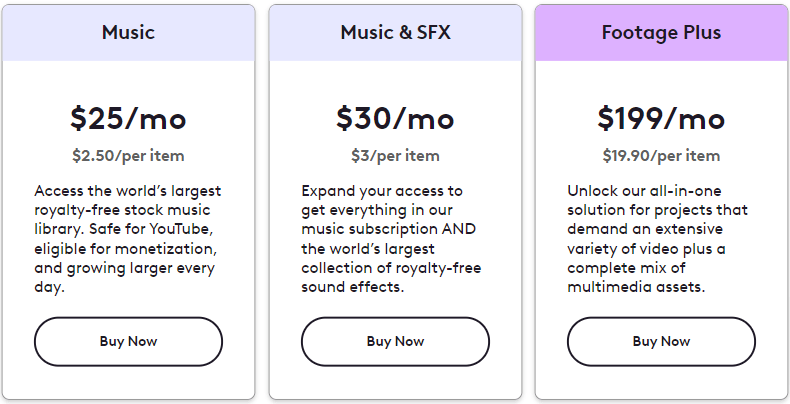 For a $25 monthly payment, you can receive access to all of Pond5's royalty-free stock music.
Adding special effects to your music subscriptions only adds $5 a month to your payment, leaving you with a $30 payment each month in exchange for millions of music and special effect options.
For every product and content Pond5 has to offer, a payment of $199 a month supplies it all.
Credit Packs
If you aren't interested in paying for a subscription, Pond5 offers a credit pack option. This allows you to manage your budget without committing to an annual or yearly payment plan. Pond5 incentives crest pack purchases by offering bonuses on each tier: from spending $250 and earning $25, to spending $2,500 and getting a $500 bonus. Their most popular pack has you spend $1,000 and get $160 back.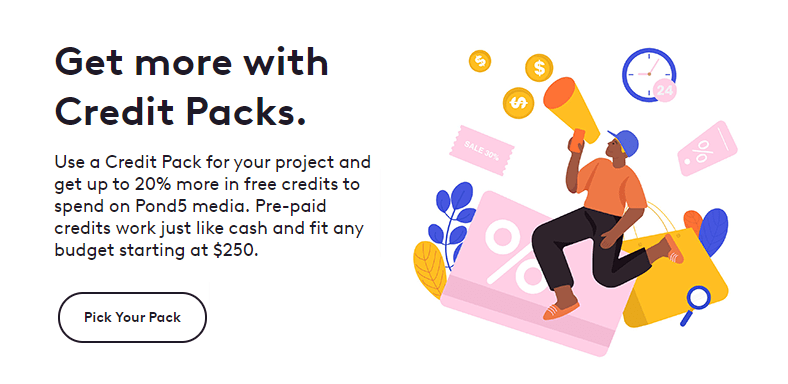 You can purchase as many credit packs as you want, and they can be spent on any media on the Pond5 website, from 4k and HD video to music, sound effects, motion graphics, and more.
Custom
If none of their subscriptions or packs seem fitting to you, Pond5 allows you to choose the projects you need to continue making films and videos in a custom plan that aligns with your needs.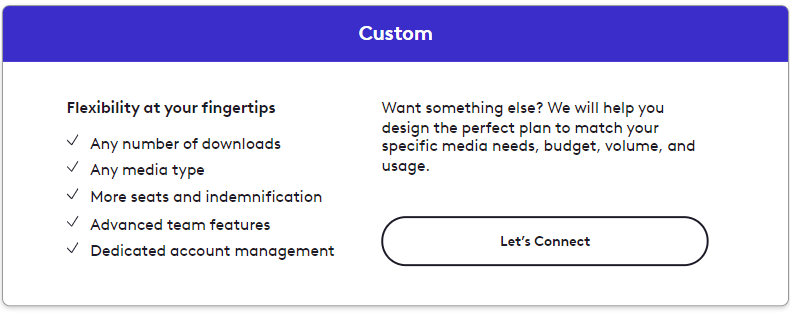 If you want music and videos, but don't require 3D content or special effects, you can work with Pond5's team of experts to create a plan and payment that betters suits you.
Selling Your Media
If you aren't the buyer and instead are one of the artists selling your media to Pond5, you receive payment on every sale. You can also build a brand through Pond5 and even get paid for new customers that are brought to the site through your referrals.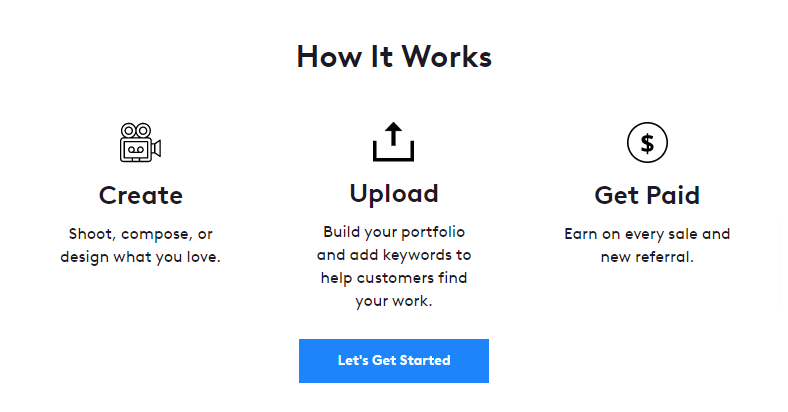 Pond5 offers plenty of resources for its artists and allows exclusive artists to choose the price for their work. Artists who sell through Pond5 find their pieces used in movies and advertising.
Pond5 allows you to see your work on big screens or going famous on the internet.
Customer Support
With several separate numbers to call for different issues and offices in New York, Prague, Geneva, and Dublin, Pond5 offers an abundance of tech support worldwide.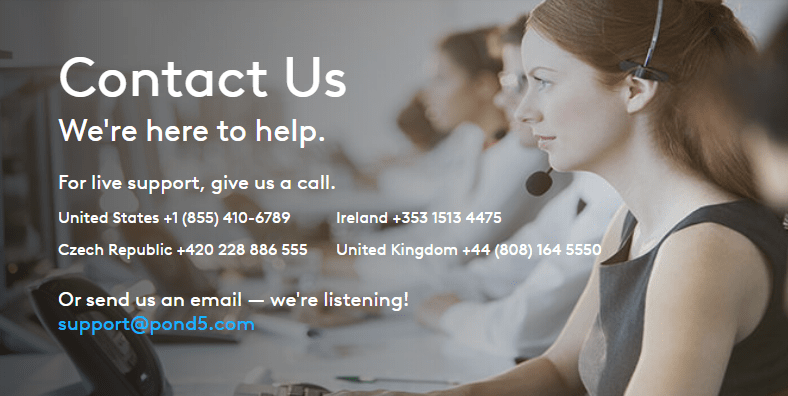 Customers compliment Pond5 on their tentative and thorough customer support. Pond5 is there for you when you need an answer to a question or help to navigate their license agreement. They offer forums and connections through their website, service over the phone with expert employees, and aid in person at one of their many offices.
Pond5 Licenses
Pond5 offers licenses to every purchase, meaning you can legally use the video, music, or whatever content you paid for.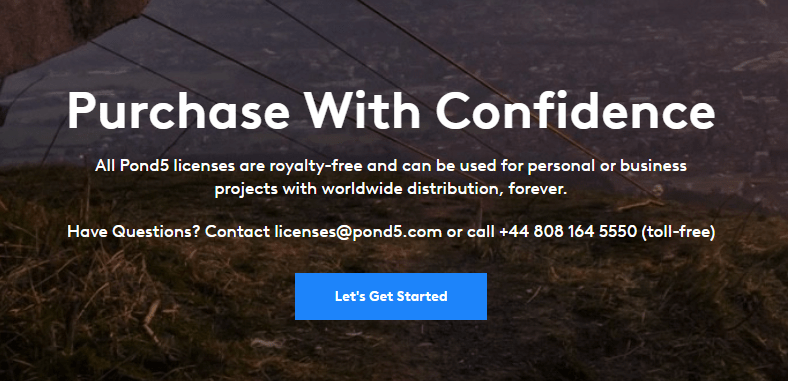 Licenses granted by Pond5 cover every media type they have to offer. They provide you and your project protection and if you're with a team, then they can use it too. Pond5.com supplies an abundance of resources on their website to answer any specific license questions.
There, they also provide you with a License Agreement on the site and after your purchase, allowing you to read the full agreement before you buy content and after to remind you.
Final Thoughts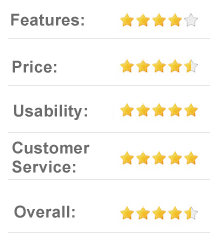 Pond5 is one of the oldest, most popular, and trustworthy stock footage websites out there. They have a track record of providing clients with high-quality media content. They are noteworthy for their unique content and exceptional customer service, giving artists and filmmakers a platform to sell and purchase content to jumpstart their next project.
Pond5 is the perfect source for all your video, music, after effects, sound effects, and 3D content needs to make the next best short film or viral Youtube video. Whether you're looking to purchase stock videos or sell your own, Pond5 offers high-quality content like no other website.