Cryptocurrency trading is a high-risk endeavor; using a reliable broker is incredibly vital if you're going to protect your investment. With more and more platforms popping up seemingly every day in this rapidly evolving market, it can be challenging to know where to turn, and who you can trust.
One of those fast-growing brokers is Prime XBT. They are a relatively new entry, opening in 2018. But they have quickly carved out a position on the global market, and now serve clients in more than 150 countries. On Prime XBT, you can trade on a wide variety of cryptocurrencies, forex, and indices, but bitcoin is the only available collateral.
This young broker firm is certainly making waves. But what, exactly, is Prime XBT? How do you know if you can trust them? Follow along, and we'll give you the whole story. We'll provide some background on their history, and a detailed breakdown of what they offer, for better and for worse.
Background on Prime XBT
Prime XBT was founded in 2018 as a way to provide a fast, tech-driven broker platform dedicated exclusively to cryptocurrency. They offer trading on 20 currency pairs, three commodities, and seven indices, but is focused primarily on its five cryptocurrency assets.
That focus, along with a fresh perspective as a younger entry, have allowed them to address many of the shortcomings common to other, older cryptocurrency brokers, like low liquidity, high trading fees, and slow processing. We'll have much more on this shortly.
Despite only existing for a few years' time, Prime XBT is determined to avoid stagnation, striving for constant growth along with the ever-evolving market. They invest heavily in R&D, which is integral to their philosophy as an organization. Their focus is on delivering a top-of-the-market, client-oriented product.

Being such a new entry does provide a few obstacles, but it gives Prime XBT a leg up in certain areas as well. And they've grown at an exponential rate, with a level of liquidity that rivals many more established competitors. Let's take a look at what they bring to the table:
Prime XBT Features
Let's take a look at some of the most integral features of Prime XBT's service. Some of these features are best-in-class, whereas others lag a bit behind. We'll start out by giving you the full, uncut story, then zero in on a few features that stand out to us in either direction.
Prime XBT Accounts
One of the unique aspects of Prime XBT is that their registration process doesn't require Know Your Client (KYC), meaning there is no personal data or ID verification needed to register and trade. The KYC process can cause extensive delays with certain brokers; with Prime XBT, you can be registered and trading in under a minute. Accounts are anonymous and user-friendly.

Brokerage Services
Prime XBT facilitates trading in four asset classes. The five cryptocurrencies available are Bitcoin, Litecoin, Ethereum, EOS, and Ripple. They offer forex trading on major and minor currencies, with up to 25 currency pairs available.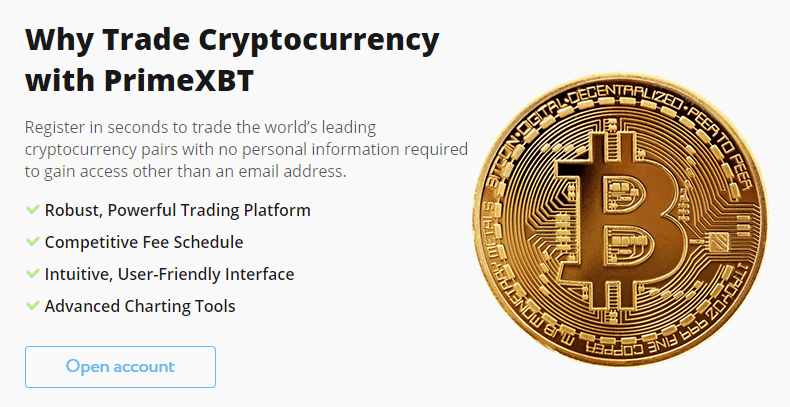 Indices trading features many of the most popular indices available, such as the S&P 500, FTSE 500, and more. Prime XBT offers high-level commodities trading as well, featuring commodities such as oil, gold, silver, and natural gas.

Leverage
One of the most significant features that a lot of traders look for is leverage, and this is a factor that really sets Prime XBT apart from other cryptocurrency brokers. While cryptocurrency trading is often only available with low leverage, Prime XBT offers up to 100:1 leverage.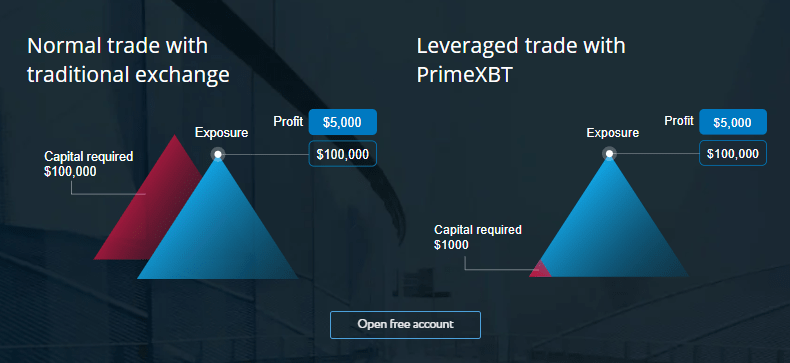 Prime XBT also offers background information for beginner traders to help familiarize themselves with leverage on a deeper level, but the basic gist is this: with 100:1 leverage, you get $100 of buying and selling power for each $1 you invest.
Many trading brokers offer leverage in this range, but it's not as common with crypto trading. So this is a distinguishing feature for Prime XBT.
Deposits, Fees, and Commissions
Prime XBT offers services with no deposit fees and a small .0005 BTC withdrawal fee. They charge small, flat-rate commissions and trading fees. Prime XBT also charges overnight financing based on the liquidity of underlying assets. If you open and close a leveraged position in the same trading day, however, you will not be charged overnight financing.

Deposits and withdrawals are exclusively in Bitcoin; there is no selling of Bitcoin for fiat currency. Every Prime XBT account comes with a free Bitcoin wallet. The minimum deposit is .001 BTC, and there is no maximum deposit. The wallet balance should update immediately, and you will be able to trade on that currency right away.
Withdrawals can only be made from the wallet, so when you are ready to withdraw, transfer your BTC from the trading market to the wallet.
Prime XBT Platform
Prime XBT comes with a professional, customizable trading platform. The workspace is simple and intuitive, with similar functionality to many other web-based trading platforms. The screen layout is completely customizable, allowing you to control what you see and where you see it.
The platform features multiple order types to give you maximum flexibility and control over your orders, while also providing an array of professional charts and technical indicators to help you analyze trends in real-time.

Account Security
As a young, growing organization, Prime XBT doesn't yet have significant regulation. In an effort to make up for this, they are ultra-transparent about their offered security features.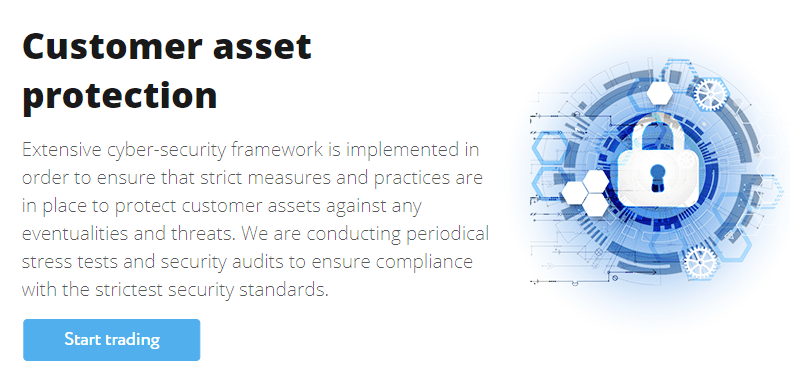 All BTC gets stored in a multi-signature cold storage wallet, one of which Prime XBT provides to each member. Full checks are provided after each transaction, and each transaction requires two signatures, which helps provide security against loss due to either intentional attacks or unintentional errors.
Prime XBT also supports high-level cryptographic security module FIPS PUB 140-2 level 3. That should all provide a solid level of comfort for traders to rest assured that their currency is secure.

Trading Limits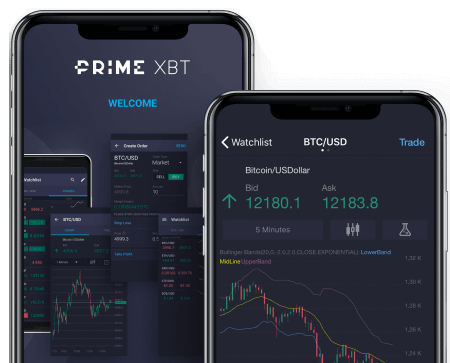 Like many trading brokers, Prime XBT has instituted trading limits and regulation to exposure sizes for each trading pair. The minimum for each trade is .01 BTC, .01 ETC, .01 1 XRT, and 1 EOS.
The maximum single trade size, meanwhile, is 15 BTC, 200 ETH, 650 LTC, 55,000 XRT, and 8,500 EOS. Finally, the maximum allowed exposure is 30 BTC, 550 ETH, 1,650 LTC, 150,000 XRT, and 21,000 EOS.
Liquidity
Prime XBT has truly impressive liquidity for such an upstart organization. From February 2019 to March 2020, the 24-hour trading volume exploded from a respectable USD 60 million to a staggering USD 1.33 billion. That lags behind only the absolute biggest cryptocurrency brokers, like BitMEX, and is a more than an adequate number for high-level trading.

What We Like About Prime XBT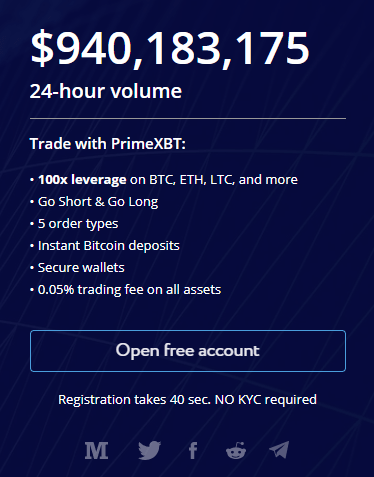 Prime XBT is a simple, user-friendly trading platform. The signup process is as easy as possible—you simply fill out a registration form, deposit at least .001 BTC, and you can start trading right away. The process is so fast because there are no KYC delays, a factor that carries with it another benefit.
Many traders will appreciate that Prime XBT accounts are anonymous, and don't require any personal information. Another distinguishing benefit that we love about Prime XBT is the highly competitive leverage. Traders can access leverage of up to 100:1, allowing the potential for high profits margins.
We also like the organizational emphasis on superior technology, and constant evolution to keep pace with new developments. That leads to top-notch execution speeds, better than many competitors. The commissions and fees are flat-rate and competitive, and there is a solid variety of trading options.

Where Prime XBT Could Improve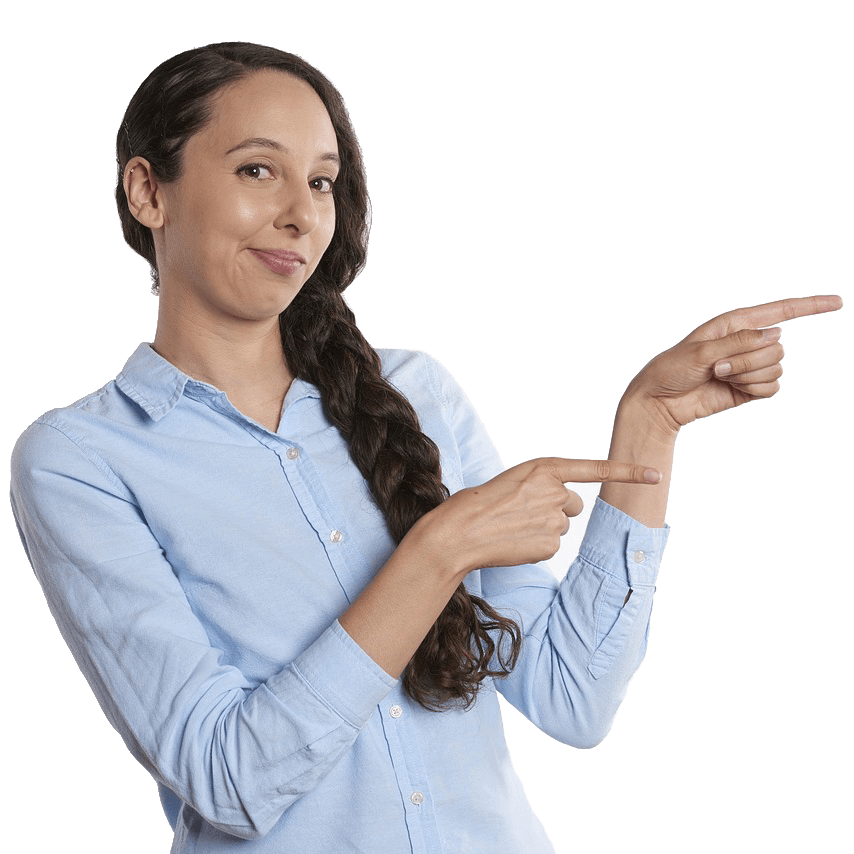 Prime XBT is fairly narrow in scope. There is no service to the USA or Canada, as the organization, which operates from Seychelles, is not licensed in those countries. The lack of regulation provides a few issues in certain parts of Europe as well.
Further, there is no fiat currency exchanged on Prime XBT. While you can trade forex, commodities, and indices in addition to cryptocurrency, deposits, and withdrawals are exclusively made in Bitcoin.

The Bottom Line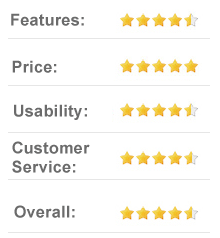 Prime XBT is an excellent option for Bitcoin-focused traders who want simplicity and constantly-evolving tech in their brokerage platform. Prime XBT isn't perfect, just like any other broker. But if you are in an area of the world where they are licensed and are content working exclusively in BTC and not fiat currency, there is a lot to like here.
They've grown into one of the leading cryptocurrency brokers in the landscape in under two years, and that's for a good reason. Signup is quick, easy, and anonymous. Once you're registered, you can quickly trade on a wide variety of assets spread over five different classes.
While many traders may be skeptical of such a young broker, they emphasize security with a safe digital wallet included with each membership. And users will be able to take advantage of the highly-competitive 100:1 leverage to potentially multiply profits. If you prioritize cryptocurrency and professional-caliber trading platforms, Prime XBT could be the broker for you.