RoboForex is a financial brokerage company. It offers multiple trading instruments and low spreads, as well as a number of different trading platforms. Some of the markets it has access to include indices, commodities, and currencies.
About RoboForex.com
RoboForex is registered and headquartered in Belize and is regulated by the International Financial Services Commission (FSC) of Belize.
Established in 2009, the RoboForex brand, operated by the RoboForex Group, has shown steady growth as an online trader and continues to increase its capacity.
RoboForex offers 9 asset types and more than 12,000 instruments for trading on cutting-edge platforms. It has over 800,000 clients from 169 different countries, and is the official sponsor of Andrei "Bullet" Kulebin, the 18-time Muay Thai and kickboxing world champion from the Republic of Belarus.
Overall, RoboForex is a solid choice, with multiple trading platforms to choose from, such as MT5, R Trader, and cTrader. It also offers micro accounts with a minimum lot size of 0.01, and tight spreads starting from 0 pips. What's more, several bonuses and promotions are available. Some of its trading assets include:
RoboForex is a regulated broker with insurance and security for all of its clients' deposits. It brings STP and ECN trading accounts to the table, serving as both a dealing desk and a non dealing desk broker, with some commissions to pay but lower spreads for ECN accounts.
Top Features of RoboForex.com
RoboForex offers a variety of different trading accounts for both newbies and experts. Plus, as an STP/ECN trader, there's a lot to choose from. Let's take a look at some of them:
STP Accounts
Two different STP accounts on offer are the ProCent and the ProStandard accounts. For starters, the ProCent account is a good place for beginners to jump into the fray. It enables you to trade 36 different currency pairs, cryptocurrencies, and metals. Veterans can also use this type of account to test trading strategies.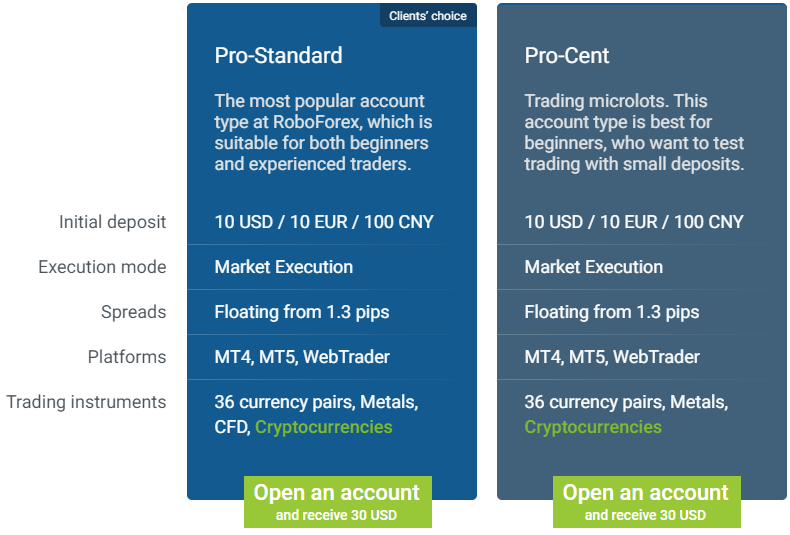 On the other hand, the ProStandard account is designed for all types of traders and serves as the perfect choice for the average user. Not only does it also enable you to trade many different instruments from the ProCent account, but also provides access to CFDs, including indices, oil, and US stocks.
ECN Accounts
As for ECN accounts, RoboForex offers the ECN-Pro and Prime accounts. The ECN-Pro account features commissions for trading volumes of up to $1 million and floating spreads starting from 0 pips. What's more, the account has a minimum deposit of only $10. Maximum leverage is 1:300.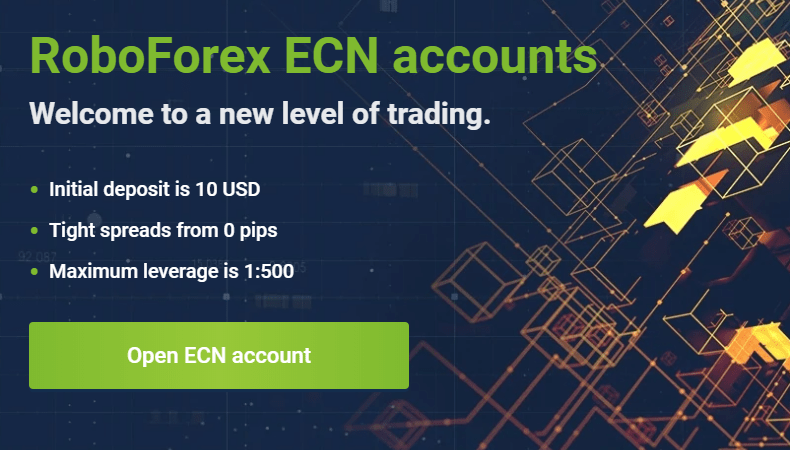 Alternatively, you can sign up for a Prime account. However, the minimum deposit for this type of account is $5000 and so is best suited for traders who know what they're doing, with trading conditions much like liquidity providers. Maximum leverage is 1:100 with floating spreads from 0 pips.
Additional Features
RoboForex also offers a variety of features for traders of differing experience levels. For example, if you're a veteran, you might consider the R account, with a minimum deposit of just $100 and spreads starting at $0.01.
Another feature you can set up is CopyFX. It's a social trading tool that enables you to pick other traders, preferably those who are doing well, and your account will automatically duplicate their trades. In other words, you can use CopyFX to shadow other traders, learning from them as you go.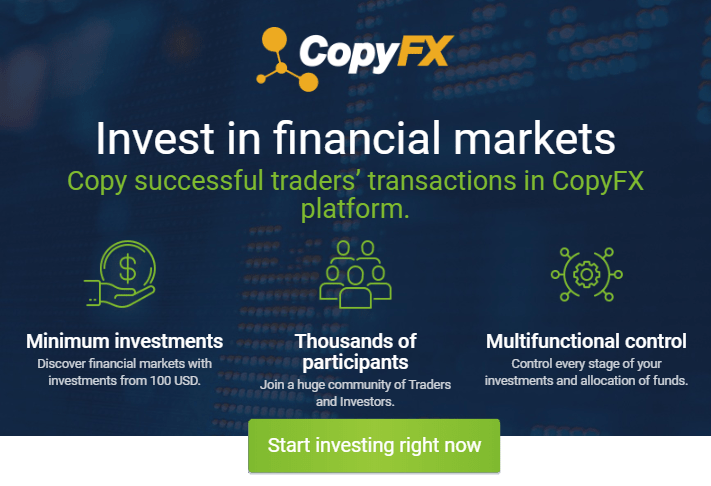 What's interesting about the CopyFX feature is that it pairs with the RAMM investment system that can be used by traders to create and share their investment strategies in order to attract others to copy. When they do, you will make additional profits.
Also, RoboForex makes trading easy with an app available for iOS and Android. It also provides an economic calendar, in addition to various analytical tools, such as one-click trading, a free automated strategy builder, and custom watchlists so you can better manage your investments.
Of course, if you're just starting out, one of the best features of RoboForex is its free demo account. With this account you can trade in real market conditions without investing. It's also a good way for experienced traders to try out new strategies.
RoboForex Prices
For the most part, RoboForex's commissions and fees are in line with the market average for quality brokers. Nevertheless, certain accounts do have competitive spreads. It all depends on the underlying asset you're trading.
For instance, US stock CFDs have a commission of $0.02 per share. Cryptocurrencies, on the other hand, are 0.30%. Generally, however, with a large deposit, you can improve the commission rate, such as to $0.0045 per share of US stock CFDs with a deposit of $10,000 and above.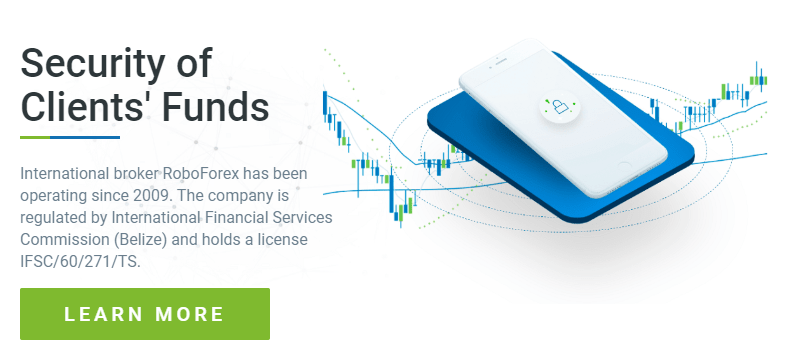 As far as deposits are concerned, there are no commissions on them. Plus, on the first and third Tuesday of every month, you are allowed to withdraw without commission fees. In this way, you can save (and make) as much money as possible. Just be sure to mark the dates on your calendar, which is another feature available on RoboForex.
On top of that, it's important to understand that not every withdrawal method works the same way. For instance, the QIWI wallet has a minimum withdrawal limit of $0.50 and a maximum of $3,800. Similarly, Skrill functions with a minimum of $0.10 and a maximum of $100,000. Knowing your limits is crucial depending on the level of trade with which you engage.
All of that aside, typical commission rates range from 0% and 2.6%, largely depending on your withdrawal method. For example, QIWI wallet provides a 0% commission, while Skrill is 1% and local bank withdrawals come in at 1.6%.
Promotions and Bonuses
Another great way to maximize your returns is to take advantage of the promotions and bonuses RoboForex has to offer. For starters, there's a welcome bonus and a classic bonus.
RoboForex offers an additional bonus for highly active traders. If you trade over 1000 lots per month, you'll get an additional 10% on your account balances, not including other bonus funds. This bonus is also offered for those who trade fewer lots per month on a declining scale.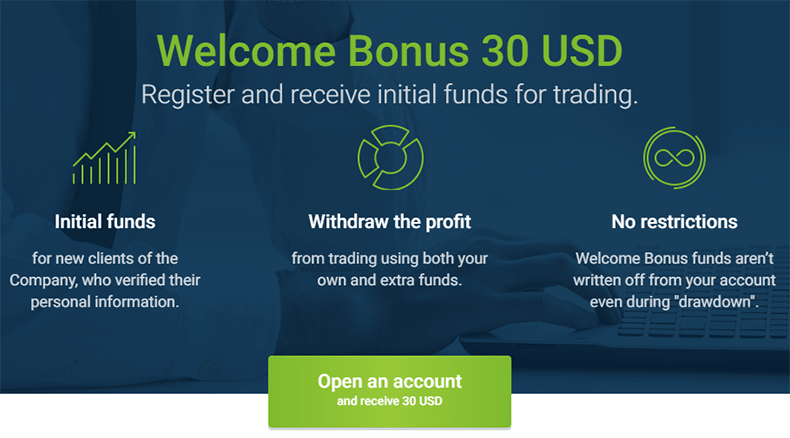 You can also take advantage of some of the contests RoboForex runs frequently. Some of them are weekly and others monthly, but they are another great opportunity to improve returns.
Overall, RoboForex is a worthwhile trader. Additionally, you can take in up to 15% in rebates depending on the number of lots you trade and the type of account you have.
Executing Trades
With most brokers, margin requirements vary, and RoboForex is no exception. Nevertheless, it typically has lower entry requirements, smaller minimum trade requirements and a lower minimum deposit. Even better, it has no commission on trades.
With RoboForex, you can execute a minimum trade for 0.01 Lot. Of course, this will vary depending on the type of account you have and the instrument you are trading, but it's a good starting point. Maximum trades are 100 Lot.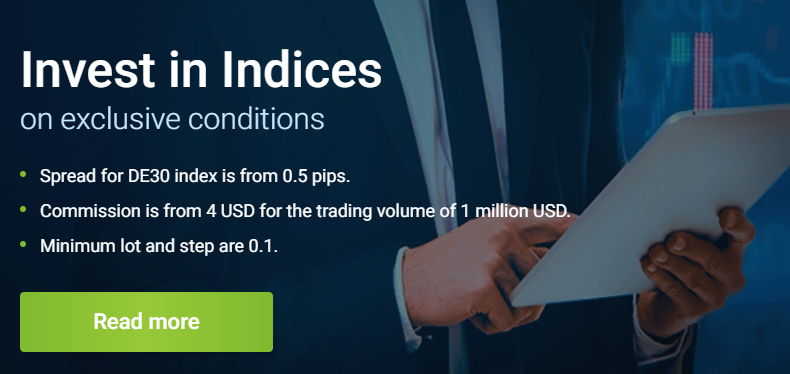 In addition, RoboForex offers both ECN and STP executions. This means you'll typically have very tight spreads and more transparency of the actual price you're paying. Generally, you'll also have a lower minimum deposit and smaller minimum trade requirements.
RoboForex also allows some trading features that other traders do not, such as scalping and hedging. On top of that, it has Straight Through Processing (STP).
Customer Support
With decent rates and plenty of bonuses, RoboForex is an appealing choice, but what about customer support? When you run into trouble, it's important you're able to contact someone who can help.
Fortunately, RoboForex has a wide range of support options. In addition to the form on the website, you can also get in touch through email, phone, a callback service, and live chat. Furthermore, RoboForex offers its support in 12 different languages, including:
English
Chinese
Indonesian

Malaysian
Portuguese
Spanish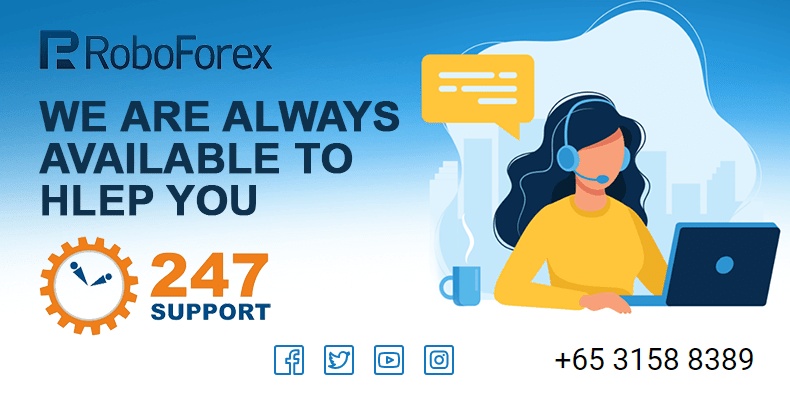 Overall, RoboForex's agents are helpful and polite. They are trained, highly knowledgeable, and respond to inquiries quickly, with live support specialists available 24/7. Day and night support is crucial, particularly for international traders.
RoboForex has a AA support rating on BrokerNotes, which is a good indication that you will be taken care of in the event you need it.
Educational Materials
In addition to top-notch support, it's always good to have materials to reference in case you're still new to the game or when you just need to look something up.
When you register an account, you'll have immediate access to a variety of educational videos via Claws and Horns. These videos offer information on topics for both beginners and veterans alike.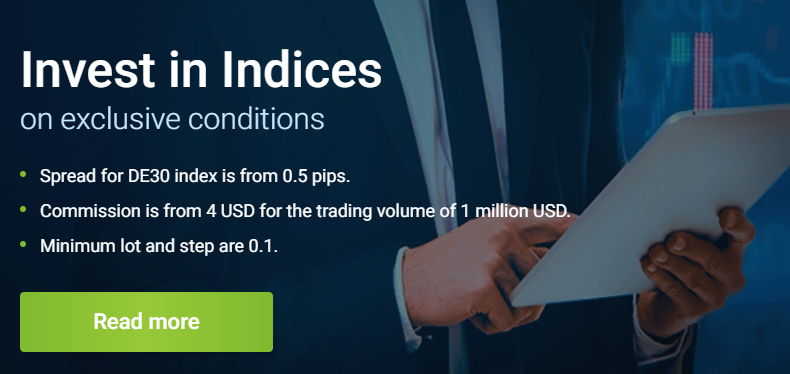 The RoboForex website has plenty of information to help you get started, including how to choose the account type that is right for you. What's more, many of their educational guides are available for everyone, although some are easier to access as a registered member.
Criticisms of RoboForex.com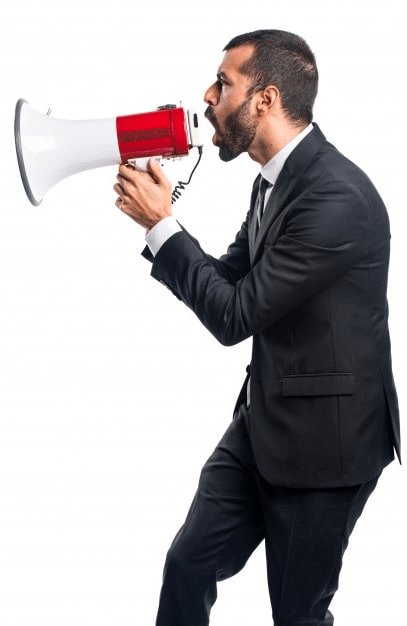 Despite its advantages and reputation, RoboForex is not regulated by the Financial Conduct Authority (FCA), although it is an A category member of the International Financial Services Commission (IFSC). For some, this may be a red flag. However, others may shrug and not be as bothered by it. Either way, this means that RoboForex does not necessarily have the public records that other Forex traders do.
It's also important to note that although it does enable you to trade 36 different currency pairs, cryptocurrencies, and metals, it's still someone limited. For traders interested in instruments beyond these, you'll have to turn to a different Forex trader.
As for spreads, RoboForex is not always the best choice. For EUR and USD, spreads can be as high as 1.7 pips compared to the average of 0.7 pips. Please note, however, that rates such as these are dynamic and ever-changing. Always check them yourself before trading.
In addition, it's impossible to trade certain currencies and instruments with RoboForex. For example, you are unable to trade energy commodities.
How to Get Started With RoboForex
To get started, visit https://www.roboforex.com/. And remember, you can start with a demo account if you're new at this and work your way up from there. Here's a breakdown of RoboForex:
Regulated By the IFSC
Founded in 2009
Not publicly traded
Minimum Deposit: $10
Maximum Leverage: 1:2000
Deposit Options: China UnionPay, Credit Card, FasaPay, Neteller, Poli, QIWI, Skrill, Webmoney, Wire Transfer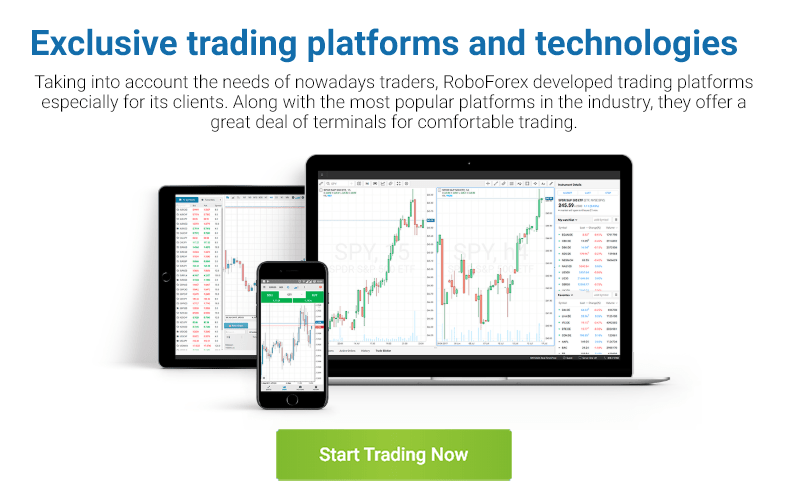 Tradable Assets: Currencies, Commodities, Indices, Stocks, Crypto
Trading Platforms: cTrader, MT4, MT5, Proprietary
Trading Desk Type: Dealing Desk, DMA, ECN, Market Maker, No dealing desk, STP
OS Compatibility: Desktop platform (Windows), Desktop platform (Mac), Web platform
Mobile trading: Android, iOS
Final Thoughts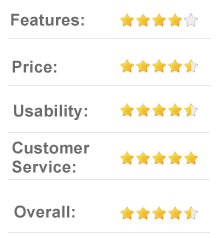 Overall, RoboForex is a good choice for a variety of different traders and trading strategies. It is a trading platform that has been around since 2009 with a wide range of trading instruments from all over the world.
It also offers many different account types for newbie and experienced traders, including STP and ECN accounts. Additionally, RoboForex makes trading easy with an app that is iOS and Android compatible, as well as providing some excellent features, including one-click trading, a free automated strategy builder, and custom watchlists so you can better manage your investments.
As far as prices are concerned, RoboForex is generally competitive with average market rates, with some decent commissions depending on the withdrawal method you choose. Plus, it offers some great bonuses and promotions.
Customer support is very good, with knowledgeable agents and a number of different ways to communicate. RoboForex also offers support in 12 different languages and has an AA rating on BrokerNotes.
Additionally, RoboForex offers a wide range of educational materials. These are valuable tools for novices and experts.