How do you successfully sell digital products online? Thankfully, with the right eCommerce platform, you can sell your digital products and services to a vast online market.
An example of such a platform is SendOwl.
This review explores SendOwl's features, pricing, and more.
What Is SendOwl?
SendOwl is a low-cost eCommerce platform that allows entrepreneurs to create storefronts for selling digital products and services.
After creating your storefront, upload the digital products you intend to sell. After uploading your products, SendOwl relieves you of the hassle of integrating with payment gateways, creating checkouts, and delivering your products.
With SendOwl, you can sell a wide range of digital products and services, including e-books, online courses, software, videos, audio files, subscriptions, and license keys. SendOwl's cart program allows for fast transaction initiation, processing, and closing.
And to ensure your products are accessible to the wider market, you can integrate SendOwl with your social media platforms, websites, blogs, and Shopify. You only need to paste a link to your favorite platforms so your audience can buy the products.
History of SendOwl
George Palmer and other software developers established SendOwl in 2010 as an eCommerce platform for selling digital products. Palmer and his team were fascinated with owls, which is why the company has the word "owl" in its trade name.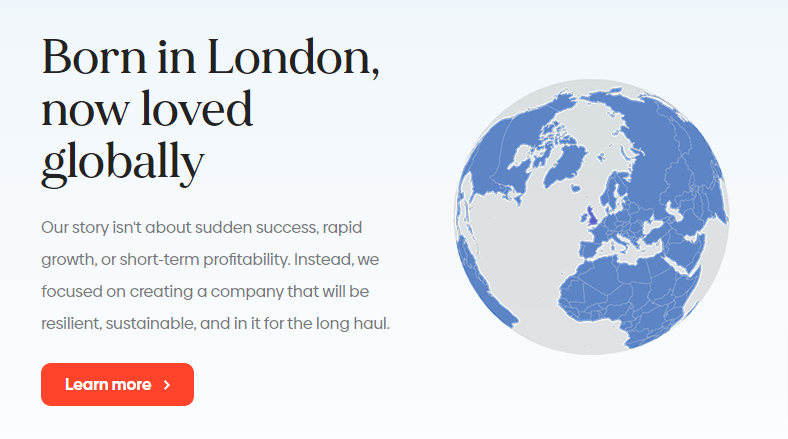 The developers' goal was to create a software enabling the seamless sale and delivery of digital products. The eCommerce platform prioritized user-friendly interface, sale of digital products, good customer experience, and clean design.
Today, the platform has evolved into a shopping cart and digital product delivery tool, full of valuable features. It's now easy to sell your digital products and quickly complete payments.
SendOwl Pros and Cons
SendOwl Features
SendOwl offers dozens of handy features that help its users sell, market, customize, manage, analyze, secure, and deliver digital products.
Below are the platform's top features:
Modern, Responsive Checkout
Customers prefer buying digital products from platforms with great user experience. With a modern, responsive checkout feature, your customers enjoy a seamless experience using different browsers, devices, and screen sizes.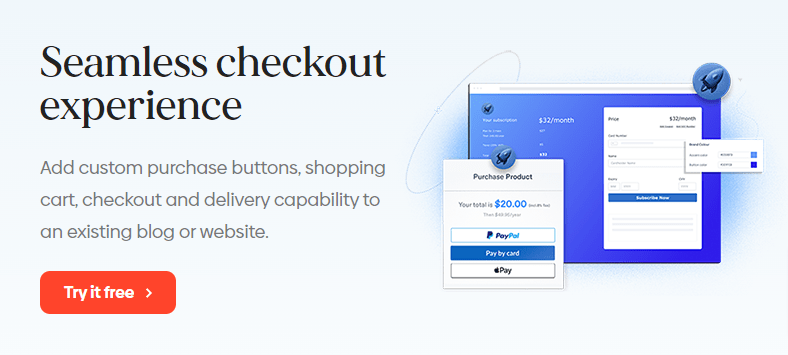 Shopping Cart
SendOwl allows users to design shopping carts using various templates. You can brand your cart when creating it by embedding your business logo.
The shopping cart helps your customers to browse, purchase and add more digital products. Additionally, you can set how your shopping cart handles abandonment.
Multi-Language
If you're selling digital products worldwide, you'll need a platform your customers can interact with in their native languages.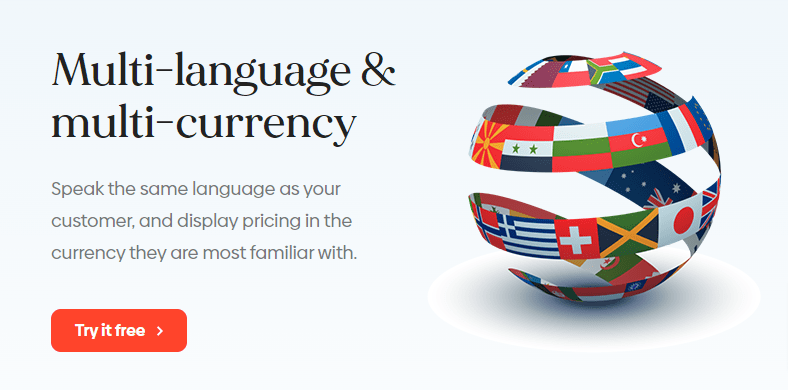 SendOwl offers a multi-language feature so your customers can view checkout pages in suitable languages. That's a great way to reach out to more customers and improve conversion.
The platform supports languages like US English, German, Greek, Spanish, Danish, Dutch, Finish, Japanese, Chinese, French, and Italian.
Multi-Currency
Besides using languages your customers understand, you should also display pricing using currencies they're familiar with.
Luckily, SendOwl allows access to over 25 currencies to enhance a seamless purchasing process.
Popular currencies available include US Dollar, Euro, British Pound, Swiss Franc, Japanese Yen, Chinese Yuan and Pakistani Rupee.
Flexible Payment Options
Ecommerce platforms host web stores that operate in different parts of the world. Customers interested in your online products might prefer using various payment options that suit them.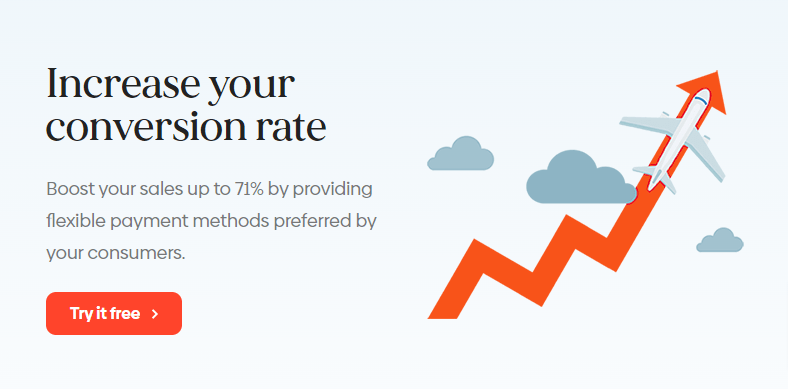 With flexible payment gateways, you can increase conversion rates while boosting sales. Your customers can access payment gateways such as PayPal, Apple Pay, BitPay, and Stripe.
Drip Functionality
The drip functionality allows you to sell your digital products and services in phases.
In each phase, your customer receives portions of your product depending on payment arrangements.
Drip functionality is essential for digital products that are frequently updated or those sold on a subscription basis.
Cart Abandonments
It's frustrating when customers add digital products to your shopping cart but eventually abandon it. How do you ensure your customers never lose sales through cart abandonments?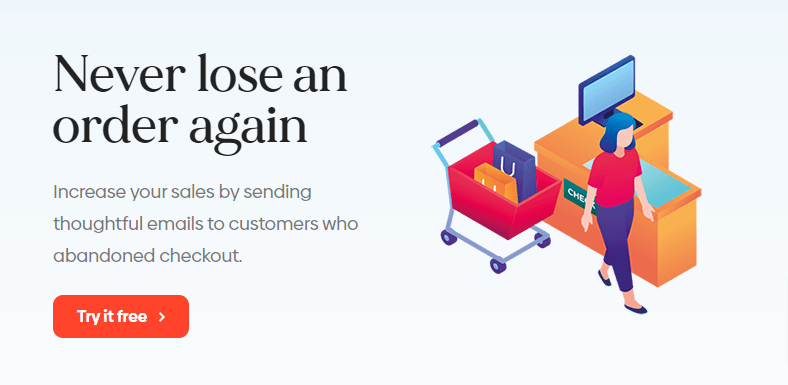 SendOwl allows you to send thoughtful emails and stay connected with your customers who abandoned checkout. With this feature, you can boost sales and encourage repeat customers.
Discounts & Promo Codes
Discounts, coupons, and vouchers can be a great way to encourage repeat and recurring customers.
With the SendOwl discounts and promo codes feature, you can manage your promotions and offer discounts and promo codes to all or specific customers. You can grant these offers within a specific period or based on your customer's purchases.
Video & Audio Streaming
The video and audio streaming feature allows customers to stream your videos and audio without downloading them. With this feature, you can protect your videos and audio from unauthorized use.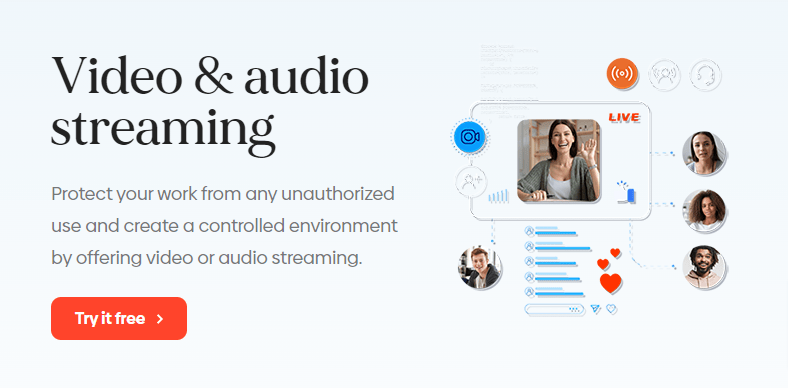 Email Marketing Integrations
Engaging an audience via email can be a great way of increasing conversion rates and boosting sales. With SendOwl's email marketing, you can create a mailing list and engage your audience with thoughtful and personalized emails.
SendOwl Pricing
SendOwl proffers a 30-day free trial on all plans and doesn't require a credit card. After 30 days, you can choose a pricing plan that suits you.
The plan you select will depend on whether you're going with the standard, subscription, or self-hosted pricing.
Since most SendOwl users consider the standard pricing, we have provided a breakdown of what you should expect from its pricing plans.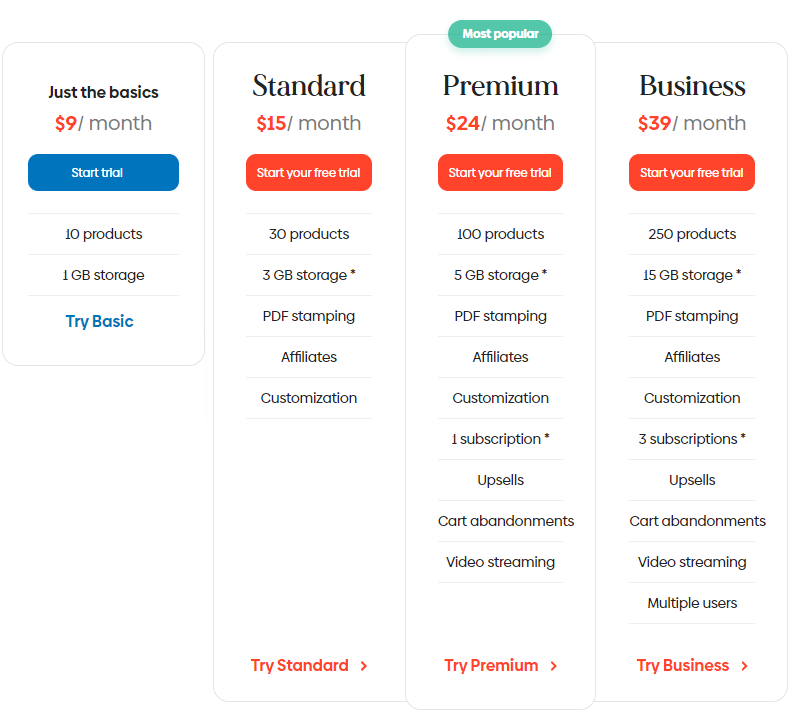 The Basics: This plan costs $9 per month. The Basics provides 1GB storage, ten products, and customization. It's a suitable option for people who want to get started but are on a budget.
Standard: This plan goes for $15 per month. The standard plan provides 3GB storage, 30 products, customization, PDF stamping, and affiliates.
Business: This plan costs $24 per month. It provides 5GB storage, 100 products, customization, PDF stamping, one subscription, cart abandonments, video streaming, and upsells.
Premium: This plan costs $39 per month. It provides 15GB storage, 250 products, customization, cart abandonments, three subscriptions, video streaming, multiple users, affiliates, PDF stamping, and upsells.
If you wish to go with the self-hosted or subscription pricing, you'll need to pay more than the standard pricing users. Visit SendOwl's official website and review the self-hosted and subscription pricing to see if they best suit your business.
SendOwl Customer Support
If you're having issues selling your digital products from the platform, you can contact SendOwl customer support for help. The platform has a dedicated support group ready to answer all your questions.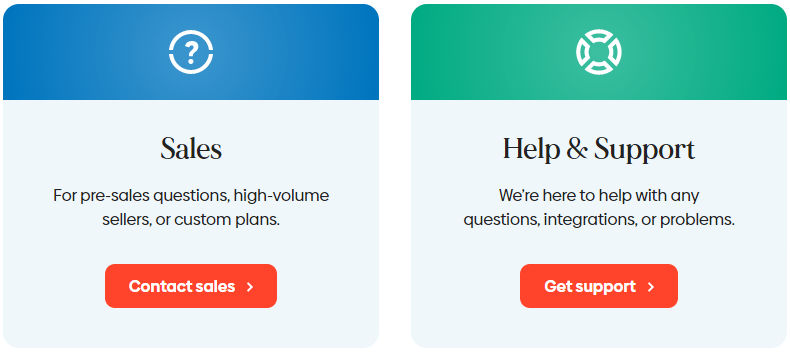 If you have questions about payment and pricing plans, you can read the platform's help articles before contacting customer support.
If you still need clarifications, you can reach out to the customer support team via email. Currently, SendOwl doesn't have phone or chat support options.
Who Is SendOwl Best Suited For?
SendOwl is suitable for merchants who want to sell digital products on an eCommerce platform. SendOwl can be a good choice if you sell the following digital products.
Apart from digital products, SendOwl allows the selling of physical products. However, if you're a big seller of tangible goods, the platform may not be suitable compared to other platforms for selling physical products.
Is SendOwl Worth It?
SendOwl is a safe and legit eCommerce platform for any individual interested in selling digital products and services. Thanks to its straightforward interface, the platform is convenient to use, allowing users to enjoy a seamless sale of products.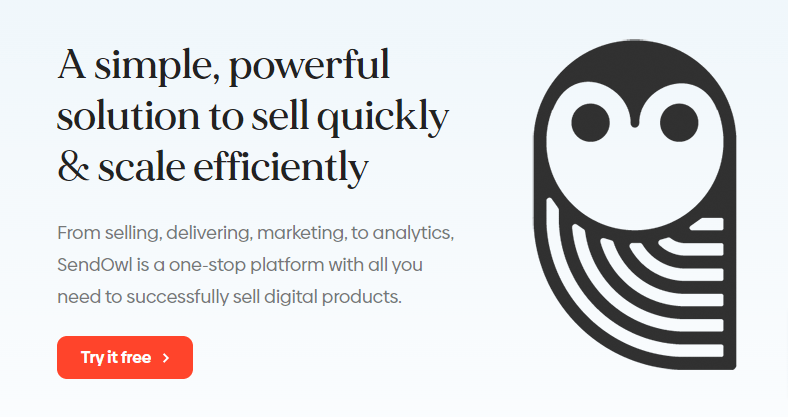 SendOwl's pricing plans come with users in mind. You can opt for standard, self-hosted, or subscription pricing, depending on your business needs. After choosing your suitable plan, SendOwl offers a 30-day free trial.
The plan you select determines the features you can use for your business. Luckily, SendOwl has a wide array of handy features that will help you increase conversion rates and boost sales.
Final Thoughts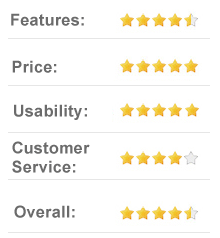 SendOwl is your go-to eCommerce platform that guarantees reliability, customer satisfaction, cost efficiency, and straightforwardness. If you want to sell and deliver digital products, SendOwl will help complete transactions within seconds.
Users enjoy using a platform with multiple currencies, languages, and features. When used correctly, SendOwl can help merchants increase conversion rates and boost sales.