If you are searching for a customer relationship management program (CRM) to help your company thrive, Snov.io is a fantastic option for keeping track of customer contacts. It offers more than three thousand options concerning integration, which will ultimately improve the tracking of your leads from cold calls to close.
Snov.io will help you find new leads, then aid in turning those into customers all in one place. With its integration and verification software, your customer outreach will be more efficient, allowing you to achieve customer retention without the fear of messages getting lost when sent.
With so much information appearing before the public daily from news outlets, devices, social media, and so many different sources, you'll want something to help you cut through that noise. Your company needs to be front and center to stay in the minds of your customers.
The History of Snov.io
Founded in 2017 by Chief Executive Officer Oleksii Kratko as a simple web application with a small team, the Ukrainian company Snov.io continues to grow. They now service over 1 million clients and offer plenty of features. What began with a small idea has become a platform many companies have implemented for lead generation and customer management.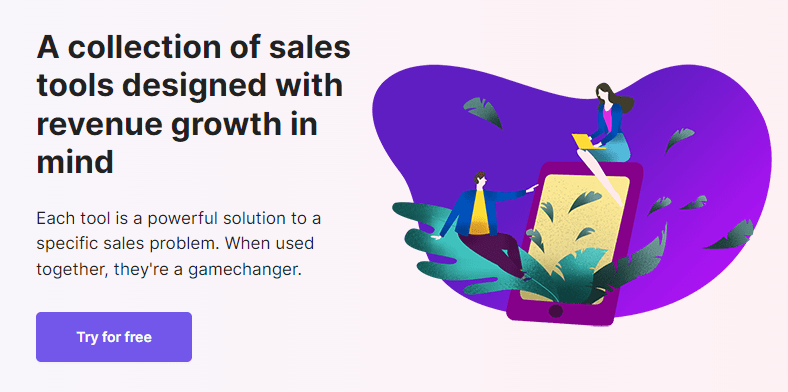 The Top Features of Snov.io
Users like Snov.io because it offers a user interface that allows for searching databases for business email addresses based on specific profiles. Emails can be created once your database has been formed, and you can easily send out an email campaign with a single click.
This is an efficient way to obtain and sustain your customer database, and its included email automation is a big time-saver for busy companies.
Snov.io is email marketing at its best. If your focus is lead generation, you will be covered. If you want to ensure the emails you're sending are not lost to unverified email accounts, you need not worry with this tool at your disposal. If researching your competitors is something you want to learn, this will also be a perfect option for you.
Since there is a 7-tier email verification process in place, there is a lower chance of suffering from a large amount of bounced emails. You can be confident when sending out your email campaign with a click that it will reach as many of those intended recipients as possible, and the message will not be lost.
This applies when considering new customers or those you are looking to re-engage in what you have to offer.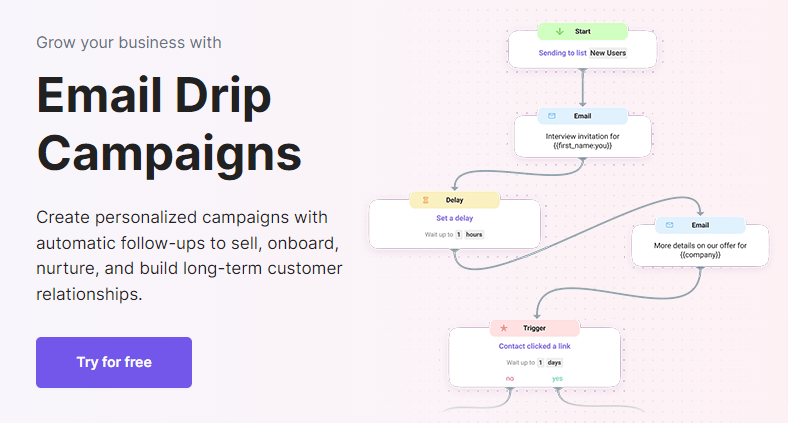 Their plans also offer email drip campaigns and email tracking. You will be able to see where your emails are going and if they are generating the engagement you are hoping for.
If something is lacking, you will have the opportunity to tweak your focus for future campaigns accordingly. This helps you become as efficient as possible with who you are targeting and whether you are capturing their long-term interest.
Snov.io Pricing and Options
Snov.io offers different tiers depending upon your business needs. From their S to XXL plans, you have options with varied features to suit your preferences. Whether you require just one mailbox warm-up or twenty-five, there is a price point at every level of company size that you could be comfortable with.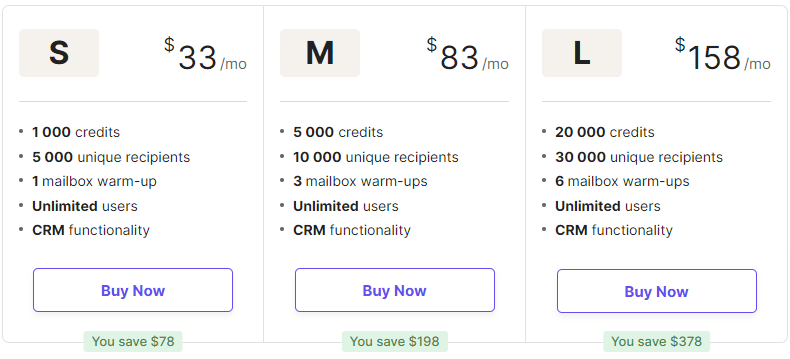 Their S plan offers is $33 per month and offers one mailbox warm-up, with 5,000 unique recipients and unlimited users. Integration for over 3,000 applications is available for even the lowest of their priced tiers. This is the lowest cost with the lowest amount of features they offer, generally meant for smaller companies that do not need a bunch of bells and whistles.
For $83 monthly, their M plan includes three mailbox warm-ups and 10,000 unique recipients. This plan also can house unlimited users like the former. Both plans have CRM functionality. A small step up from the previous plan, this would be a good one to test out if you want to see what kind of engagement it initially brings you.
In the middle, their L plan is $158 per month and allows for six mailbox warm-ups and 30,000 unique recipients. The number of credits goes up as well depending upon which plan you choose. These can be allocated to added features such as drip campaigns or email validation. This plan is a step above the last for those requiring a bit more for their buck.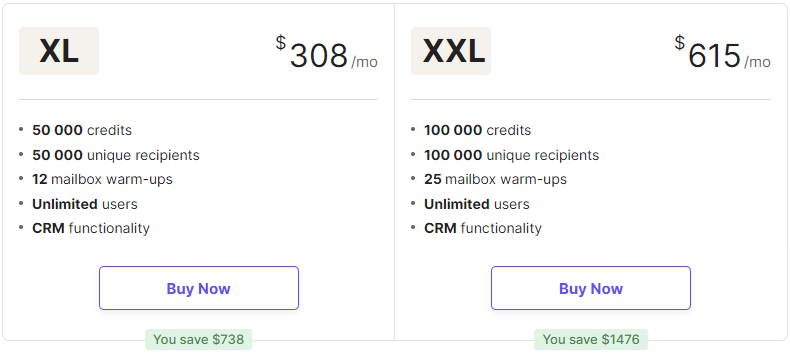 Their XL plan, a bit higher on the scale at $308 per month, includes 50,000 unique recipients and twelve mailbox warm-ups. If this is within reach for your company, it would benefit your reach to opt for the higher number of recipients and warm-ups. Larger companies would benefit from this tier, with a big bump in warm-up emails and campaign recipients.
Lastly, the XL plan is $615 per month, and for larger companies, you would reach 100,000 unique recipients with 25 mailbox warm-ups. Meant for larger companies with a sizeable income, it would make sense to choose this plan if you require a much wider audience and a broader reach with your email campaigns.

If you were to opt for any of their plans, from S to XXL, regardless of the tier you choose for your company, they are currently offering two months free with a 12-month plan. When spread out over a year, this added benefit would essentially bring the overall cost of your CRM software down, ultimately adding to your bottom line and customer tracking affordability.
Customer Support
When in need of customer source, Snov.io has much of its information available on its website. If you have trouble finding the answer to your question there, ranging from how to use its products to a list of everything available to you within your plan, you can still reach their customer service team or tech support for help by phone.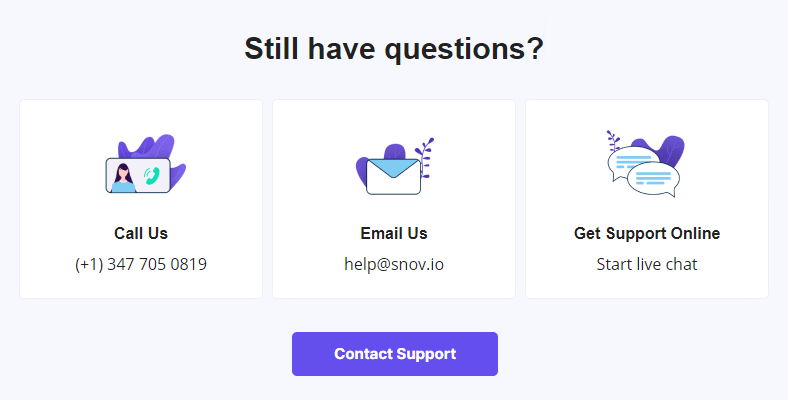 As intricate as their features may be, you will not have trouble getting the help you need quickly with a simple phone call.
Compliance with the GDPR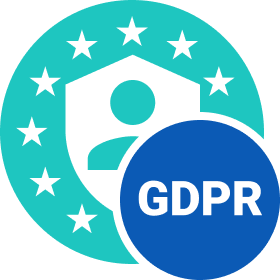 Being compliant with the General Data Protection Regulation (GDPR), a privacy law adopted by the European Union, is something that Snov.io takes very seriously. All the data utilized by its product is personal, and they ensure that all this private data is protected through encryption, hidden behind a firewall and anti-virus software.
They have also implemented algorithms enhancing fraud prevention, among other measures.
Information such as a name, address, location, political opinion, or gender is protected under the GDPR. Should a company be found in violation of this law, they could face fines of between 2-4% of their global turnover or company reprimands requiring them to comply.
This is a serious matter and one that Snov.io has taken into consideration when developing the various aspects of its product.
The Downside of Snovio.io
I have not found anything about Snov.io that could be considered negative about the company or what it has to offer. Due to the war with Russia, they have decided to stop doing business with that country until things subside.

However, it has not appeared to affect their business, and it continues to grow and thrive as time goes on. What was once a small seed has since grown into a strong oak tree.
Final Thoughts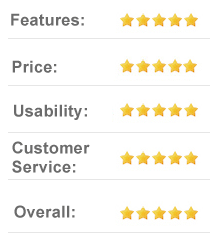 Overall, CRM software like Snov.io can only help improve the reach your company has, giving you the ability to seek new customers and draw them in with targeted email campaigns. Once you have their attention, you'll be able to continue to keep them engaged with all the tools your chosen Snov.io plan provides at your disposal.
Without a program like this, you may be flying blind with no firm direction.
Whether you're a small company just looking to test the waters or you're a larger, more established company with more of a budget for these things, there's a plan priced right for all of your customer service needs.
From lead capture to email tracking and everything in between, you'll have a better handle on the success of your outreach, allowing you to tweak things as you go until you're happy with the results.