Using unlicensed music, sound effects, or stock footage in content production comes with several risks. To avoid copyright infringement, creators should use royalty-free music, sound effects, and videos from reputable licensing platforms.
But which is the best licensing website to get royalty-free content for my productions? Glad you asked. In this Soundstripe review, you'll learn whether or not the Soundstripe licensing platform is worth your money.
What Is Soundstripe?
Soundstripe is a subscription website where content creators can access royalty-free music, sound effects, and stock footage for their projects.
The platform has four subscription plans allowing creators to use the content as long as they want. Soundstripe caters to YouTubers, podcasters, videographers, advertisers, filmmakers, gamers, and other content creators.
While several top-tier websites offer royalty-free music, videos, and sound effects, Soundstripe stands out due to its constantly growing library, quality content, and reasonable fees.
Soundstripe's annual or monthly subscription allows users to get unlimited downloads. After downloading your favorite content, you don't have to worry about paying future royalties or copyright claims.
How Does Soundstripe Work?
To join Soundstripe, visit their official website, create an account and choose your favorite plan. Soundstripe boasts a user-friendly homepage that's easy to navigate.
After choosing a plan, browse the platform's huge library containing music, sound effects, and stock footage.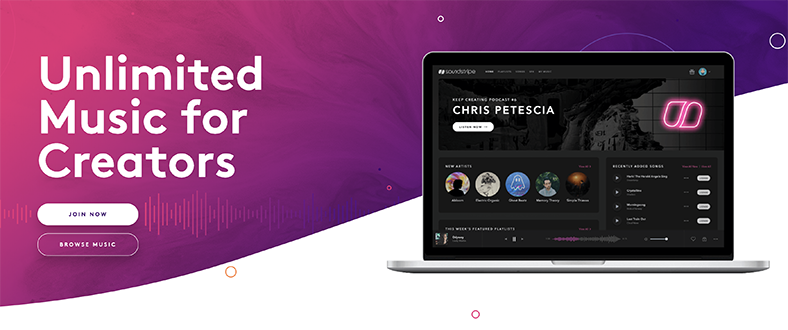 Soundstripe has over 8,000 label-quality songs, 60,000 sound effects, and 100,000 video clips. With such a massive library, it can be overwhelming to find your favorite content.
Luckily, this is where Soundstripe's search tools come in. Filter your content by theme, artist, genre, mood, and duration to quickly find your selection of music, sound effects, or videos. The intuitive search bar will allow you to access high-quality and relevant content for your projects.
History of Soundstripe
Three professional musicians, Micah Sannan, Trevor Hinesley, and Travis Terrell, cofounded Soundstripe in early 2016 in Nashville, Tennessee.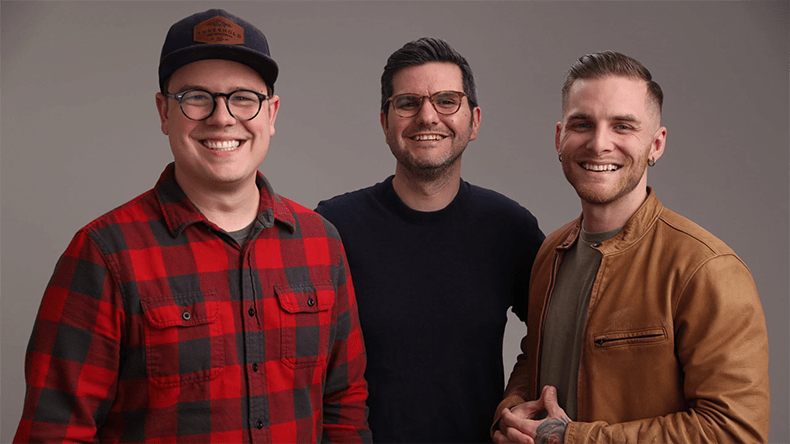 Left to Right – Soundstripe Co-Founders Micah Sannan (Co-CEO), Travis Terrell (Co-CEO), and Trevor Hinesley (CTO)
The trio wanted to help local musicians to make a steady income. Since the music industry is competitive, they wanted to target people who use music more often. They realized the best people to target were content creators who needed songs in their productions.
Together with composers and music writers, they created licensed tracks that content creators could use freely. Soundstripe became popular and expanded its team and offerings. Today, content creators can access thousands of royalty-free music, videos, and sound effects.
Soundstripe Products
Soundstripe has five products that modern content creators can use to make the best productions. Below are the products and what you should expect from each.
Music
Music was the initial and main Soundstripe catalog. The catalog has radio-quality, royalty-free songs picked from Grammy-winners and up-and-coming artists. With over 8,000 exceptional songs, you can amplify your content with the best background music.
After subscribing to a suitable plan, you can download all the songs you want and use them as much as you want.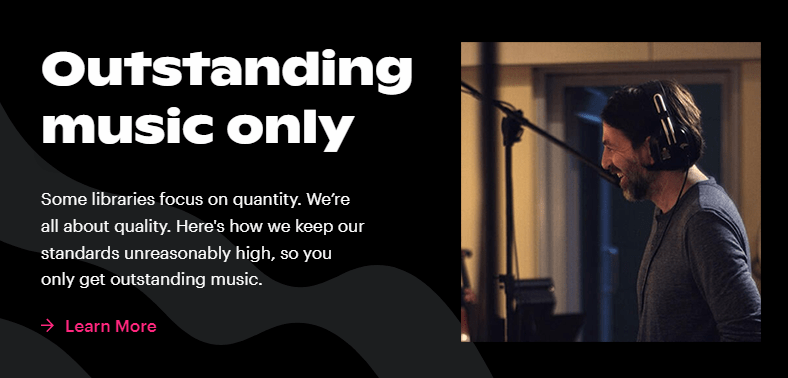 The Soundstripe Music library has all the playlists you need. And the good news is that Soundstripe adds over 200 songs to their library monthly. You can access a massive selection of new songs to make your work stand out.
The company's intuitive search bar helps you find your best music in minutes. It's easy to filter songs by mood, artist, genre, and theme to ensure the best content for your projects.
Video
Are you looking for high-quality stock footage to enhance your story?
Soundstripe's Video catalog offers access to over 100,000 pieces of videos. You can use stock footage for introductions, transitions, moments of chaos, emotional parts, long pauses, and conclusions.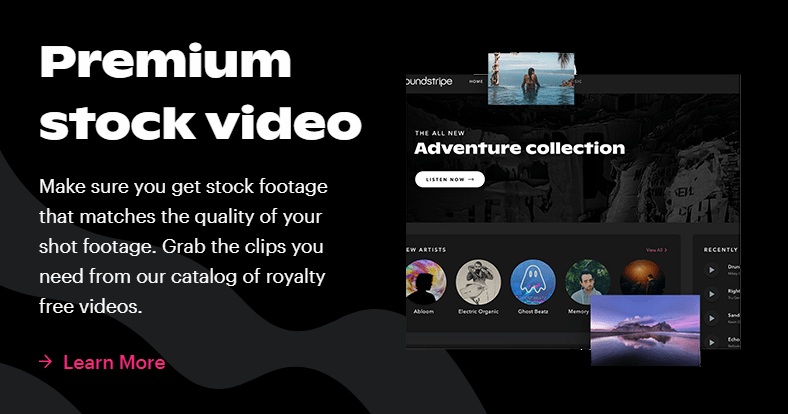 By subscribing to a plan that offers video collection, you will enjoy unlimited access to your multiple videos for free. You only need to search for the file you want, download it, and use it for your projects.
Soundstripe sorts videos into various playlists such as lifestyle, family, fashion, adventure, sports & fitness, and food.
You can download premium stock footage to ensure you don't compromise your standards. By premium, we mean HD, 8K, and non-graded video footage.
Sound Effects
Adding sound effects to your content can be a great way to make scenes more intense, fill your content with life and draw your audience in.
But how do you find sound effects that mimic the sound you want? Thankfully, Soundstripe saves you all the effort by offering over 60,000 sound effects.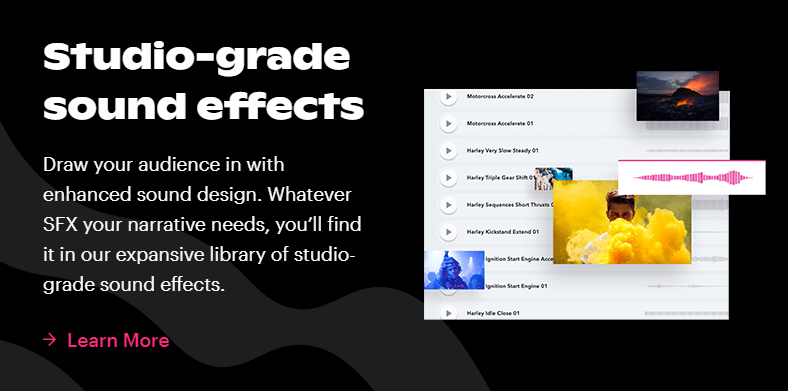 With Soundstripe's sound effects, you recreate unique sounds and noises that will draw your audience in. Subscribe to a plan that offers sound effects, and head over to the Sound Effects section to find your favorite pre-licensed effects.
Whether you're looking for sound effects that transcend conventional situations or venture into more abstract places, the Soundstripe Sound Effect catalog has you covered.
Some of Soundstripe's sound effects categories include:
Enterprise
Soundstripe Enterprise caters to large projects that need premium music, sound effects, and videos. Unlike the previously discussed products, you'll need to subscribe to the Enterprise plan to access offers.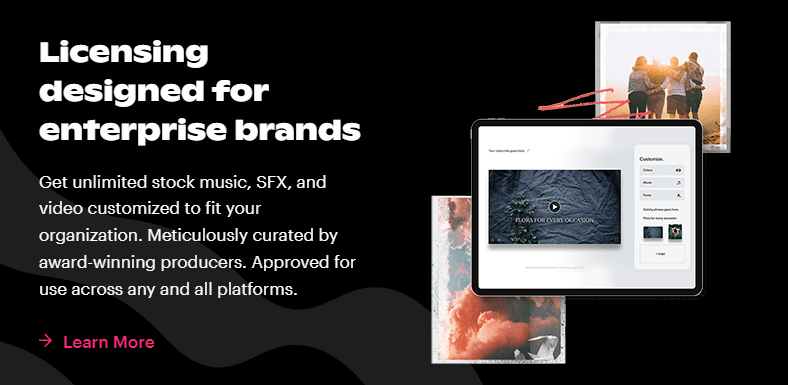 After signing up for an Enterprise account, you can browse, view, select and download a wide range of licensed music, sound effects, and videos.
The enterprise plan allows you to select the content that's best suited for your brand. Big brands such as Amazon, Microsoft, Virgin, and Whole Foods use this plan to access media pieces that suit them.
Twitch Extension
Soundstripe allows users to stream their Soundstripe content from their Twitch accounts. You can also build your playlists of over 7,000 songs from the platform's library.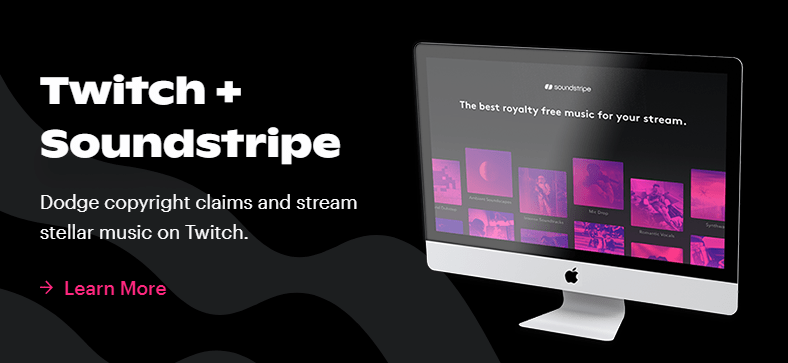 To subscribe to Twitch Extension, choose one of the following three plans:
Twitch Free: This free plan allows access to royalty-free music playlists.
Twitch Pro: Costs $4 per month. The plan includes features of the Twitch Free plan and allows you to shuffle songs and create your playlists.
Twitch Standard Music Licensing: Costs $13 per month. The plan includes Twitch Free, Twitch Pro, and Music Plan features.
Soundstripe Pricing
Soundstripe has created new plans that give users features and content designed to grow their careers. As a Soundstripe subscriber, you can access the following plans:
Creator Plan
Soundstripe's Creator plan costs $9.99 per month or $119 yearly.
The Creator plan is ideal for creators interested in songs and sound effects for personal use.
The plan has the following features:
Unlimited access to music and special effects
Unlimited personal use
Soundstripe mobile app
New music released weekly
Clear and monetize one YouTube channel
Pro Plan
Soundstripe's Pro plan costs $19.99 per month or $239 yearly.
The Pro plan is ideal for freelancers and professional creators who want to use the content for commercial purposes. The plan has the following features:
Stems for all songs
Frame.io and Adobe Premiere Pro extensions
Unlimited personal, client, and commercial use
Clear and monetize five YouTube channels
Unlimited video clearance
Pro Plus
Soundstripe's Pro Plus plan costs $19.99 per month or $239 yearly.
Pro Plus is perfect for freelancers and creative teams interested in videos, curation support, and team collaboration.
The plan has the following features:
Unlimited access to over 100,000 HD and 8K videos
Custom curation services
Team accounts
Collaboration features
Soundstripe Pros and Cons
Customer Support
Soundstripe's intuitive interface makes it easy to find your way through without needing assistance. You can choose your plan, create an account and download your favorite content within minutes.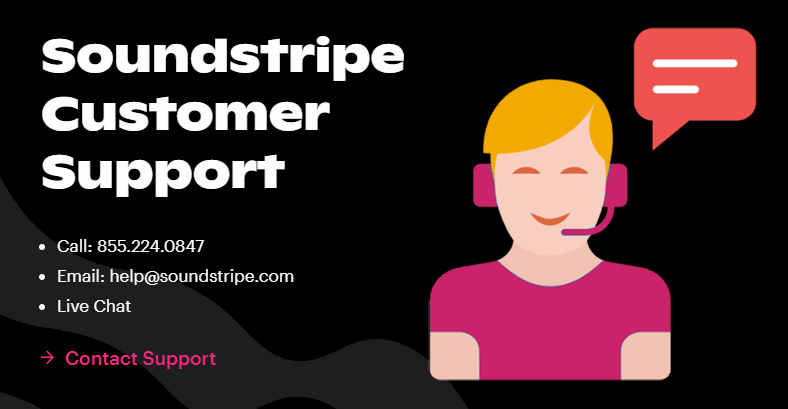 The platform's dedicated customer support is always available if you have issues you want to raise or questions you need answers to.
Reach out to them via their chat box, phone, or email. Find the company's chat widget, phone number, and email address at the bottom of their homepage.
Final Thoughts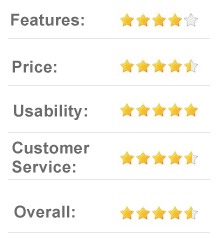 Soundstripe is a worthwhile platform for content creators looking for high-quality and multiple royalty-free songs, sound effects, and stock footage to complete their projects.
The company has introduced new subscription plans to ensure creators access features and media pieces at reasonable prices.
Thanks to a user-friendly website, you can easily choose a plan, subscribe and select the best content that best suits your needs.