The job market has evolved drastically in the last decade. Businesses are constantly developing and revising employee training methodology. There's a reason the software as a service (Saas) sector is thriving in a 240 billion dollar industry.
Navigating the best resources for learning management systems or LMS platforms on the global market is time-consuming but vital for any company hoping to succeed.
TalentLMS (TLMS) is a user-friendly yet innovative SaaS company that develops and sells e-learning programs. For those reasons, TalentLMS might be the solution to launch or revamp your company. Their seasoned program helps you realize your company's potential and maximize your targeted future employee pool.
About TalentLMS
TalentLMS understands you are what you sell. Their healthy approach supports an intelligent training platform. It inspires teams to build momentum and move forward continually.
The foundation of their training and learning models stands on the theory that employees have the potential to make a company grow and surpass its goals. This unique method allows companies and employees the benefit of reaching their potential.
Founded in 2011 and headquartered in San Francisco, CA, TalentLMS took its first model to market in October 2012. Throughout their development, the team at TLMS constantly looked to upgrade the program's potential.
The entire concept behind the cloud software learning and training program is to make it user-friendly. This feature also supports a tailor-made mentality specific to each client and their needs. TLMS relies on another learning technology empire, Epignosis, to help power the mechanics behind the scene.
TalentLMS Concept
The platform has progressed through several renditions. These transitions include incorporating Gamification, PowerPoint video conversions, LDAP (lightweight directory access protocol), SAML (security assertion markup language) authentication, Zapier integration, and discount coding capabilities among others.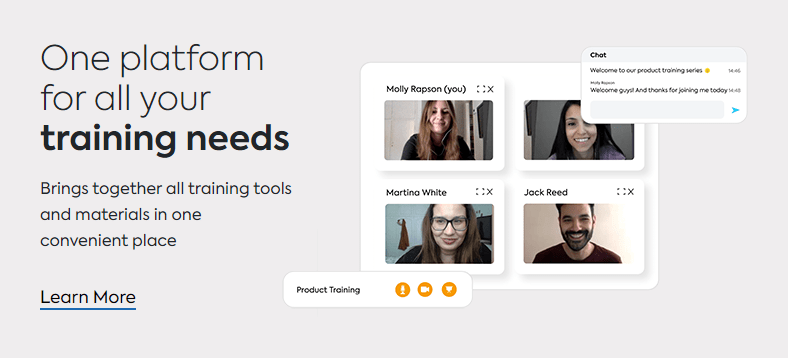 Clients of TLMS receive continual guidance to ensure the system provides the best opportunities for clients and their staff.
Uninspired training platforms bog potential and stifle creative and effective workflow. TalentLMS understands that and worked towards eliminating the complexities of convoluted information by replacing it with practical, forward-thinking content.
The team behind TalentLMS also fosters vital characteristics that include interactive listening, respect, compassion, kindness, and understanding on their company turf. They substantiate that mantra by organizing blood donor drives, pet adoptions, and donating to various causes.
What is TalentLMS?
The company helps thousands of small to medium businesses and organizations on a global scale. They've set themselves up as key players in the SaaS industry. TalentLMS provides eLearning platforms or course management systems (CMS), learning management systems (LMS), and Virtual learning environments (VLE).
Key components in their infrastructure rely on user-friendly tools for employees in the training stage that allows them to progress on the job.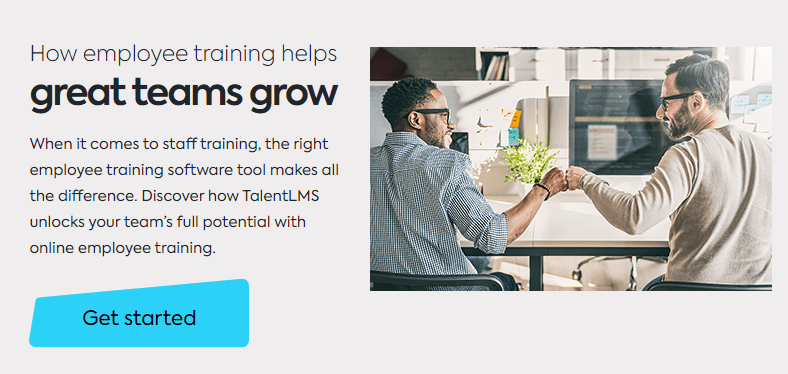 This innovative platform capitalizes on usability and workflow navigation. Clients can access content creation, re-purposing tools, internal messaging, survey solutions, test building, reporting, and an assignment network. It also provides an additional feature for selling online courses.
Although geared toward smaller to medium organizations, the training tool can accommodate larger volumes for those companies that require thousands of users to access the system.
TalentLMS Client List
Success and longevity in this quickly evolving industry are strictly related to its success stories. With a prominent portfolio of big brand clients like LG, Cash Converters, Delonghi, Acquia, University of Arizona, and cPanel, TalentLMS has a solid reputation.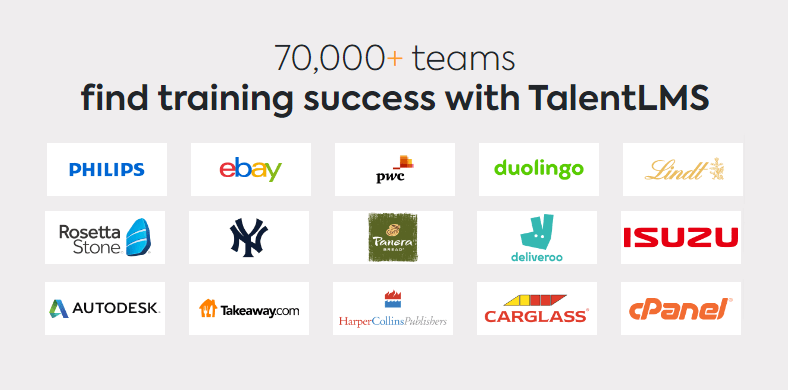 As a successful cloud-based software provider, TalentLMS delivers top-grade features to their clients in learning and training. The system is Android and iOS compatible.
Top Features of TalentLMS Include
TLMS includes an extensive list of essential features that make its system a meaningful virtual learning and training tool.

Versatile applications using industry-standard documents to add text, images, Word, PDF, audio files, Vimeo, WordPress, etc

Content uploading and downloading from key market content providers like YouTube and Wikipedia and other compressed video files

Create original content or uploads with no coding experience

Multilingual service in English, French, German, Greek, and Spanish

Analyzing and polling data

Interactive communication

Reporting, surveying, testing applications

eCommerce market

Brand development

Correspondence emails

Progress reporting and tracking

Blended teaching and learning

Create access libraries

Create quiz and assignment portals for learning follow-up

Create certification courses

Grading tool and bulk action retest feature

Gamification is a fun tool to invite users to keep track of scores and achieve badges

Ongoing customer support

Online security

Uncluttered website
TLMS features are versatile and compatible. They combine in a nearly limitless style to tailor anyone's needs.
TalentLMS is a leader in online learning, taking advantage of the best cloud-sources technology. These vital technological advances provide TLMS clients with an intuitive course authoring and mentoring facility that their employees thrive under.
Removing all the unnecessary jargon on the website allows users to navigate the essential features without getting lost in complicated interfaces. Not only is the teaching site easy to navigate for users, but it's also just as easy to upgrade or add content on the backend.
TalentLMS is a leader for many reasons. They've managed to create a training and learning tool that allows both the student and the creator to navigate the system effortlessly and use it for their targeted purpose.
Customer Support
A product is only as good as the service that stands behind the product. TLMS has that figured out too. TLMS has training services for industries in manufacturing, healthcare, consulting telecommunication, construction, retail, hospitality, supply chain, call centers, and more.
Regardless of which package a client chooses, they receive unlimited email support, while premium clients receive priority email support.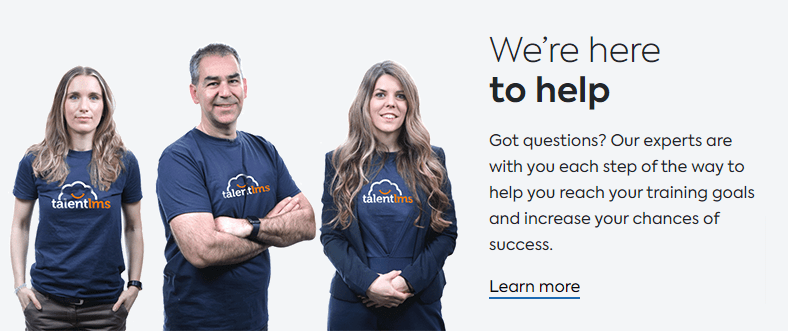 Because TLMS has such a huge corporate presence, their clients rave about the relationship they build with their tech and customer support team. This assistance is critical for new clients and established users.
A key benefit is the level of global support for international clients. It allows onboarding to run smoothly regardless of where the business exists. The dedicated support team is at a client's beck and call and provides feedback and support on managing the cloud-based software efficiently. Even those without experience can learn the system quickly.
A host of video courses that cover the fundamentals come as a bonus included in the customer support. The tutorials cover course creation, gamification, how to navigate branches and expand on existing program needs. See additional helpful resources in their blog and ebook list.
TalentLMS provide live chat support for Premium clients. Premium and Plus clients have access to a Success Manager for continued support.
Pricing and Affordability
TalentLMS provides an introductory offer that doesn't expire. This option is a great way to explore the features and grow your company until you can support a larger package to accommodate your rising service needs.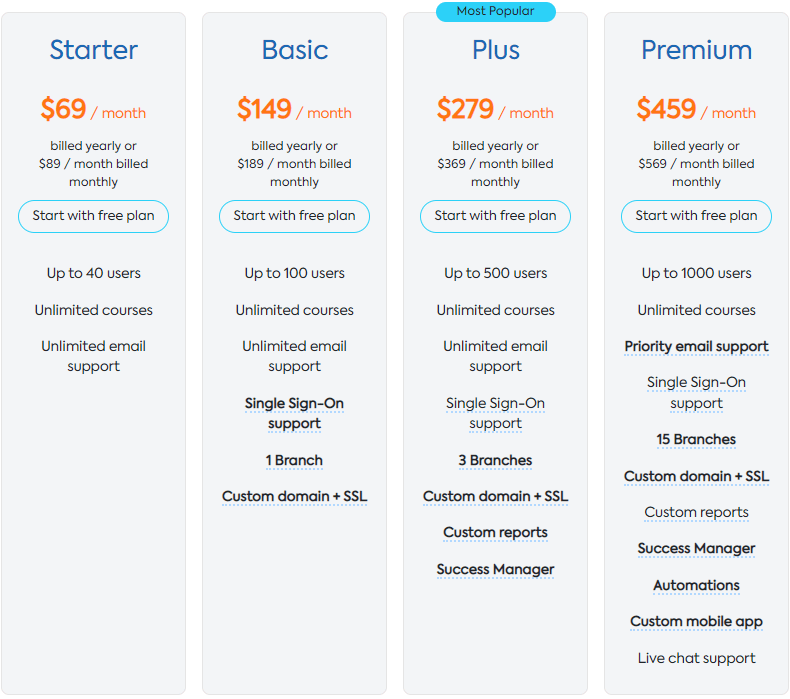 To understand how cost-effective even the TLMS Premium pack is for a mid-sized company with 500 staff, consider this:
Cost per day/monthly
$459 : 30days = 15.30
15.30 : 500 staff = 0.03 cents per day
TalentLMS doesn't just provide the customer service, the tools, the software, and the versatility of their programs. They include add-on features and integration to create highly cost-productive eCommerce platforms: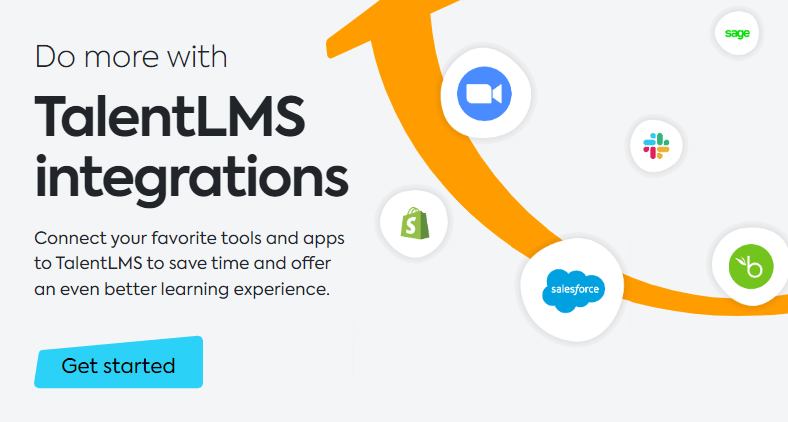 Clients can take advantage of these integrations included in the cost:
Ecommerce apps like PayPal, Stripe, WooCommerce
JavaScript tools like Google Analytics, chat, Zendesk, and countless practical widgets
Video conferencing apps like Zoom, GoToMeeting, etc
E-learning through SCORM (shareable content reference model) & Tin Can API, a software intermediary
The good news for clients is that all the leg work is complete, and the application is at their fingertips. See their current price guide.
Conclusion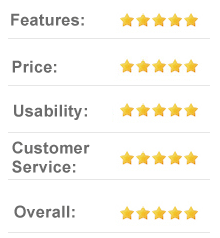 TalentLMS is an award-winning cloud SaaS provider in a crowded marketplace. What sets TalentLMS apart is its key focus on providing a simplified user experience. This experience allows learners and teachers to focus on what is truly important.
Clients who take advantage of the immersive teaching and learning strategies that mega conglomerates have already tested can achieve the same quality of success.
The star of the show is the customer service and navigation experience. TalentLMS populated the interface only with productive and intuitive tools. The design team considers every application and contingency so the client can focus on what their business does best.
Functionality, user experience, and a streamlined platform are at the forefront of design. The other feature differentiating TalentLMS is that you can test-drive the services for free. It's not one of those 'Free but insert your credit card here' offers.
With those credentials and parameters, nothing stops you from sampling what they preach. Before you know it, you're building your road to success.