Teachable is an online learning software company that allows anyone to create, market, and sell online courses. If you have a skill worth sharing, you can monetize it via this platform. Users can create their brand for their "school" and use the website to upload videos, connect with students, and securely collect course fees.
More than 100,000 people use Teachable to share their expertise with others online. Teachable clients include prominent names like The New York Times, Shopify, Pearson, and Penn Law. You can join their ranks and use this tool to easily create online courses or run your coaching business using a powerful yet streamlined all-in-one tool.
The below guide highlights Teachable.com's essential features, so you can decide whether this platform is the right choice for you.
History of Teachable.com
Ankur Nagpal founded Teachable in New York in 2013. It initially went by the name "Fedora." According to Techweek, Teachable "changed the market for online courses" by allowing non-traditional instructors to make money as a business. Since it got its start, Teachable has grown immensely, connecting thousands of users with the affordable knowledge they need.
Top Features of Teachable.com
Teachable is a stable, straightforward platform that makes it easy to share video-based, on-demand courses. You can expect a clean interface that makes it easy for your learners to access and navigate your course offering.
Setting up a course is simple. You specify the necessary information, like the course name and instruction, and add a thumbnail image to display alongside your course title in the course catalog. You can even incorporate SEO (search engine optimization) into your course pages, adding a page title and meta description for every course you upload.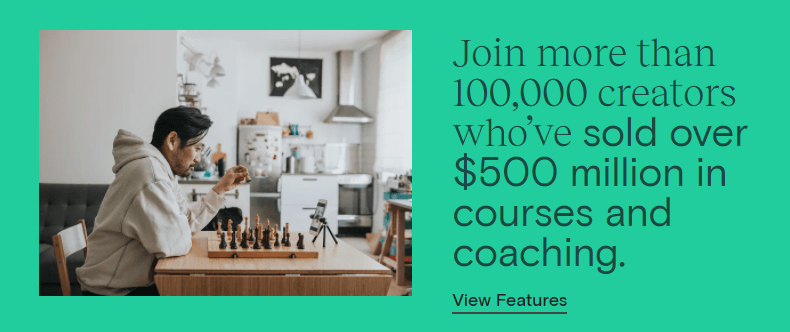 You can easily organize courses as sections, with each section housing a series of lectures. Use the custom text feature to change the terminology to something other than "lecture," like "tutorial," "guide," or "how to"). You can also use a "Drip" option to publish a series of lectures over an extended period.
Another benefit is the fact that you can create authors within your account. These individuals will have the same rights as you and can upload courses and get a share of the revenue. If you're incorporating Teachable into a multi-person business, this is essential. You decide who gets access.
Here are some additional top highlights of Teachable that make it stand out from other online learning platforms:
Flexible pricing models with three subscription options (Basic, Pro, Business)
User-friendly course building tool
Offers an app for iOS for usability on the go
Streamlined course reporting and analytics tools
Excellent customer support
Option to import student quizzes
Zero transaction fees for Pro and Business plans
Customizable thank you, check out, and sales pages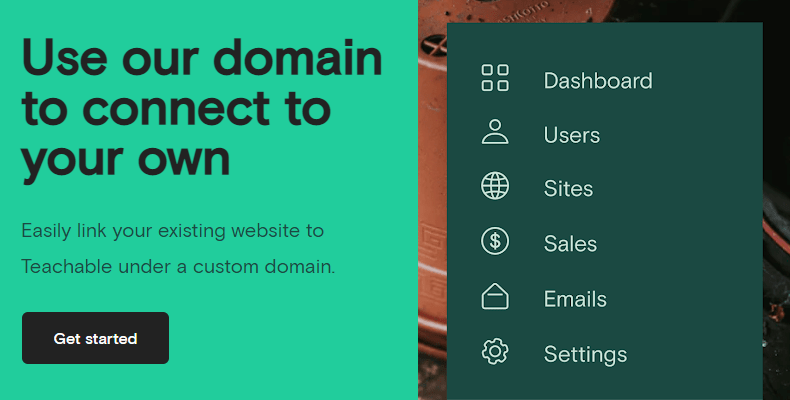 Custom domain support
Opportunity to incorporate a blog into your course site
Custom CSS coding for added personalization
Option to create promotional videos for each course's sales page
Branding-friendly, allowing you to add personal touches to your course pages, such as a logo or background image
Last but not least, the platform's sheer size is another pro, putting thousands of learners at your fingertips. Moreover, this is a fast way to target a broad audience and increase your impact. If you're looking to reach many people quickly and boost your profile as a thought leader, Teachable offers a fast and effective short cut.
Teachable Pricing and Plans
The Teachable platform initially offered a free plan, but this was discontinued. Now, all plans are paid. The tiered pricing plan provides three distinct options to suit diverse needs and budgets. Here are your options for pricing plans.
Basic
The basic plan costs $29 per month (billed annually). It includes the following:
Unlimited students
Custom domain support
5% transaction fees
Members-only community
Course product
Coaching product
Product support
Integrated email marketing
Instant payout (this applies only if you set up "Teachable Payments." If you opt for the Monthly Payment Gateway, however, you receive PayPal deposits on a monthly basis with a 30-day delay)
Two admin-level users. These admin users can include the primary owner, owners, or authors
Course creator training (you get access to training courses via "TeachableU")
Coupon codes
Drip course content
Third-party integrations with Zapier Triggers, Facebook, Segment, Mailchimp, Google Analytics, Sumo, Convert Kit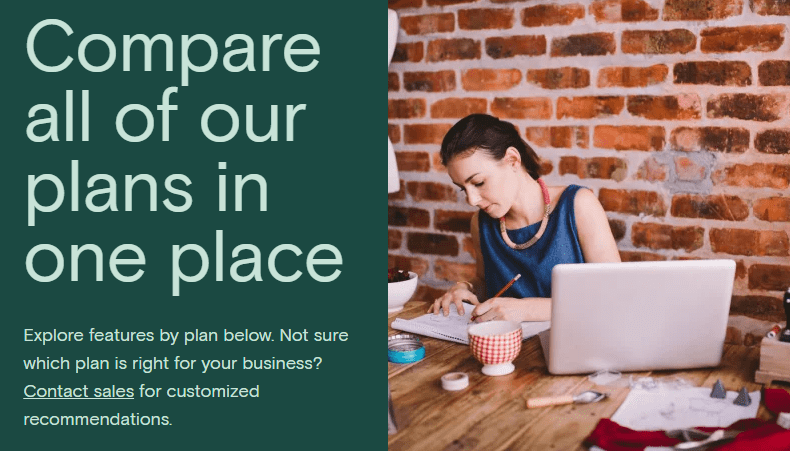 Pro
The Pro plan costs $99 per month (billed annually). It offers all the same elements as the Basic plan, plus the following add-ons:
Advanced reports (on courses, students, videos, and upsells)
Course completion certificates
Course compliance
Integrated affiliate marketing
No transaction fees (For those who joined before 10/9/18, transactions are processed by the Monthly Payment Gateway and are subject to a 2% transaction fee)
Five admin-level users
Priority product support
Graded quizzes
Unbranded website (Secure URLs (such as login and checkout pages) and "myTeachable" (including the mobile app) are exceptions, and these pages will still indicate somewhere that Teachable is powering the site)
Business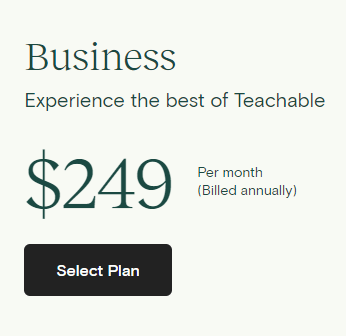 The Business plan costs $249 per month (billed annually). It offers all the same elements as the Basic and Pro plans, plus the following add-ons:
20 admin-level users
Advanced theme customization
Bulk student enrollments
Manual student imports
Custom user roles
Group coaching calls (strategy calls with customer success managers)
Teachable Commission
Teachable's Basic plan charges a transaction fee on top of the subscription rate you pay for your account. Professional and business accounts do not pay any transaction fees to Teachable. However, Basic plan users have to pay a 5% fee. Teachable Payments enables you to accept credit card payments securely.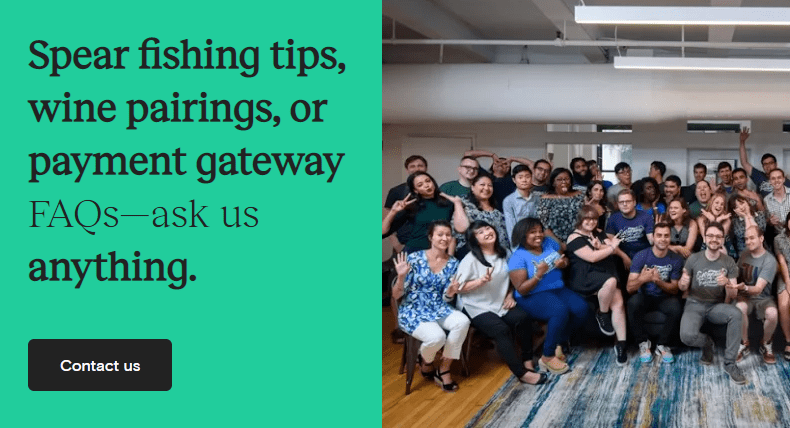 Some users may balk at the idea that the platform takes a transaction fee on top of the monthly subscription rate. When you consider the many features that Teachable offers in a single streamlined platform, the investment seems worth it. Setting up your e-learning platform would require significant time, effort, and money, making this a more comfortable solution.
Teachable Customer Support
Teachable is committed to their users' success. The platform offers email support to ensure you get the help you need when problems arise. Additionally, business plans have access to group coaching calls with customer success managers. Moreover, this is a chance to get feedback and expert insights on strategies, such as marketing techniques, to help your teaching platform thrive.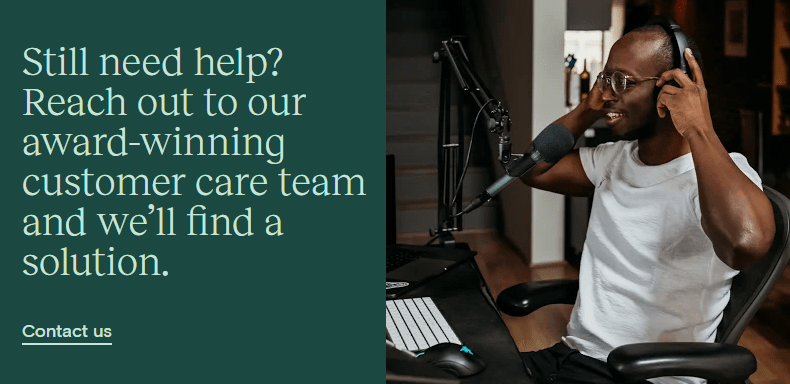 Teachable is also noteworthy for the extensive knowledge base it offers on its website. The detailed step-by-step tutorials take you through everything from creating and setting up your products to how to customize your site and sell your course. There is also guidance for administrative aspects, like accounting and billing.
Teachable Licenses and Regulations
If you're worried about uploading content to Teachable because of potentially losing your ownership, don't stress. According to the Teachable Terms of Use, any content you upload to the platform remains your content.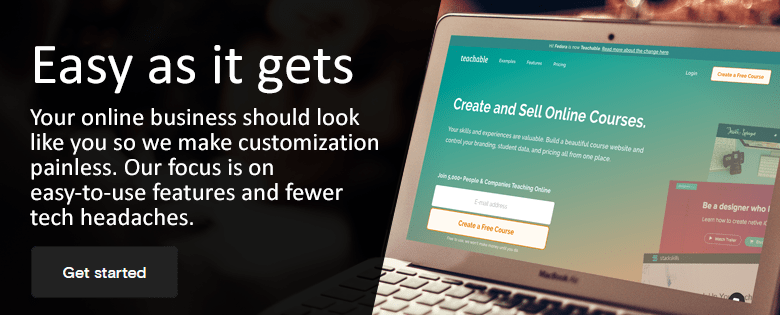 Teachable will not claim any intellectual property rights over what you upload to the forum. By uploading content, you confirm that you are responsible for that content and have the ownership or rights to use that content.
Additionally, there are obvious limits to what you can post. Teachable has the right to remove content that contains material that is pornographic, threatening, or defamatory, for example. The platform further has the right to review your content for any reason, including to ensure compliance with their codes of conduct.
Final Thoughts on Teachable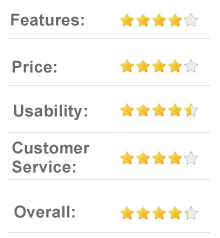 The main benefit of Teachable is user-friendliness. This platform makes it easy to share video learning courses, even with minimal tech knowledge. On top of that, you can still add personal branding elements, like your own logo, so your business is recognized correctly. Whether you're a blogger, entrepreneur, or creative, this is a valuable outlet to boost visibility.
The sheer volume of users on Teachable (more than 100,000) also ensures maximum exposure. The flexible subscription model allows you to choose a plan that suits your price point and needs, and you can upgrade if needed.
If you're looking for a simple yet powerful all-in-one tool to kickstart your teaching or online coaching career, Teachable is a great pick.