We each have a unique set of skills worth sharing with others. But, if you believe you have something truly exceptional, you can offer classes in your specialty to make some money. Whether you code, cook, or paint, Thinkific.com provides an excellent platform to market, teach, and deliver your class to the world.
About Thinkific.com
Thinkific was born out of a desire to help entrepreneurs deliver their classes in a completely customizable yet simple and effective format. The four founders have grown Thinkific to a company of over 100 employees, each with a passion for serving the customer to meet every need, however big or small.
Classes that have succeeded through using Thinkific.com include:
Coastal Drone Co providing Basic & Advanced Pilot Certifications
Entrepreneurs on Fire classes on Podcasting
Hootsuite's Social Media Academy
Since its beginning over eleven years ago, Thinkific.com has had over 45 million courses taken, producing over 200 million dollars in earnings for the course creators.
Offering Classes Through Thinkific.com
Thinkific.com allows its customers to customize their course site to be exactly what they want it to be. You can design your site to match your brand to a tee. The simple interface allows for different cohorts, various teachers, hidden courses, and prerequisite lessons. The flexibility in the teaching site is impressive, and customers do not have to code at all to perfect their course.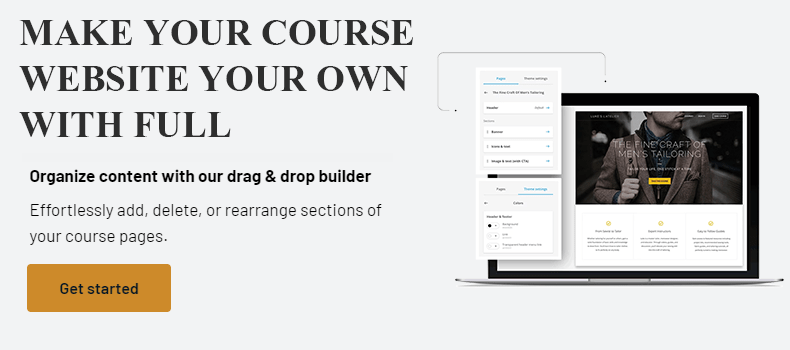 The webpage builder is an intuitive drag and drop design that can use your own domain name and format. Thinkific.com not only provides the platform for your classes but helps you market them, too. With payment plans, free trials, upselling, and course packaging options, Thinkific uses premium psychology and marketing to optimize your class sales.
Thinkific has millions of students, and as a customer, you get to benefit from all their data. Access to the best ways they learn and when they get stuck allows you to perfect your teaching style better.
Lastly, Thinkific.com has built-in security to keep your content, yours. You've poured your heart and soul into a course or specialty, and Thinkific protects that for you with secure cloud hosting and SSL certificates.
Pricing of Thinkific.com
No matter what plan you choose with Thinkific.com, there are a few core features that every plan receives. First, Thinkific will never take any of your class earnings; you get immediate access to them. Next, the course and website builder, along with discussion forums, teacher profiles, and secure hosting is included in every pricing tier.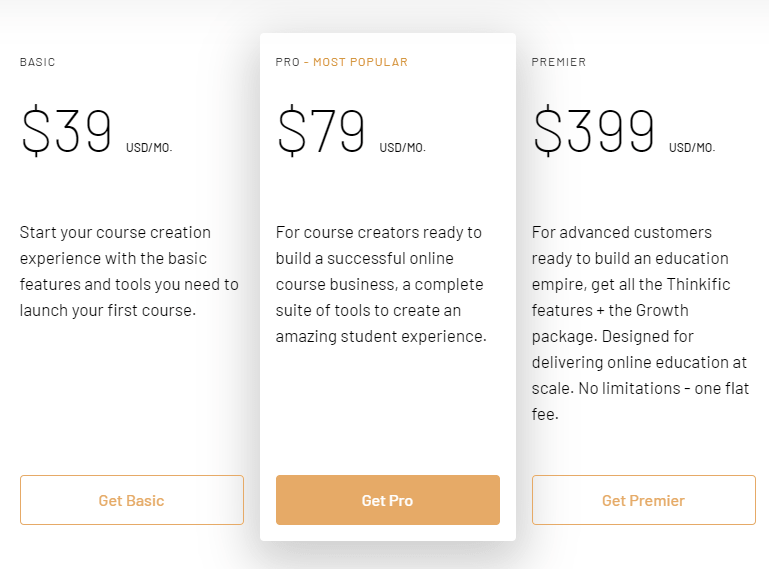 Thinkific.com charges a monthly fee to the instructors for access to their platform. The plans vary in options, features, and pricing, the smallest class to the most robust educational company a fair chance at success. Thinkific truly impresses us with their desire to help educators and entrepreneurs of all sizes succeed.
Lastly, every single Thinkific plan comes with a 30-day money-back guarantee. So, if you're considering taking the leap, Thinkific leaves you with no reason to hold back.
The Free Plan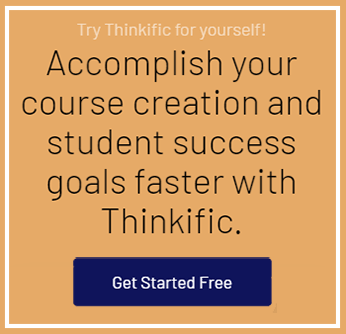 To start, anyone can try the core features of Thinkific.com for free. This will allow users to get an idea of the platform and how it works without any risk involved. In addition to the core features mentioned above, users can teach three classes with as many students as they can find.
Surveys and quizzes are included so you can assess your teaching even with the free trial. If you make money – you still have instant access, even with the free trial. This is truly the best way to see if Thinkific is the right fit for you.
The Basic Plan
If you're ready to start teaching, the basic plan begins at $49 per month. With unlimited students and classes, this is where businesses start. Marketing is included in this plan, with coupons and many data reports being provided to you.
You can individually email students with the basic plan, although you won't be able to send class-wide emails through the platform. Your own custom domain, as well as email integrations with ConvertKit, Constant Contact, and Mailchimp, will be available here. The basic plan is a cost-effective choice to get your toes wet in the online teaching world.
The Pro + Growth Plan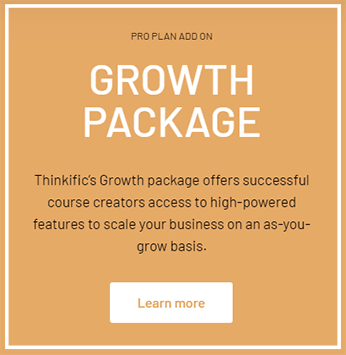 The most popular plan, the Pro option, gives you two site admin accounts with five course admin and author accounts. Courses can be private or public, as well as have tiered pricing options. Assignments can be given here, along with memberships and class bundles. High rates of customization happen here – to include the removal of Thinkific branding on your site.
With access to unlimited communities and advanced integrations, education businesses thrive here. The added Growth plan costs $0.10 per active student – but the first 100 students are free. It does have a price cap of $499 per month if you grow that large. The growth plan gives you bulk enrollment and group emailing, as well as Brillium assessments and Zapier actions.
Email campaigns, Infusionsoft integration, and communities allow you to build a larger customer base while also growing the loyalty of your pupils. Overall, the Pro + Growth Plan is an aggressive option for those willing to put in the work to see a large return on their investment.
The Premier Plan
For customers who are building an empire, the Premier plan allows for class delivery on unprecedented scales. With five site administrators, 15 group analysts, 50 course admins, and authors, your entire team can join you in building your class.
To aid you in this endeavor, the Premier plan comes with an onboarding call, training, and a launch review to make sure you are getting the most out of your product.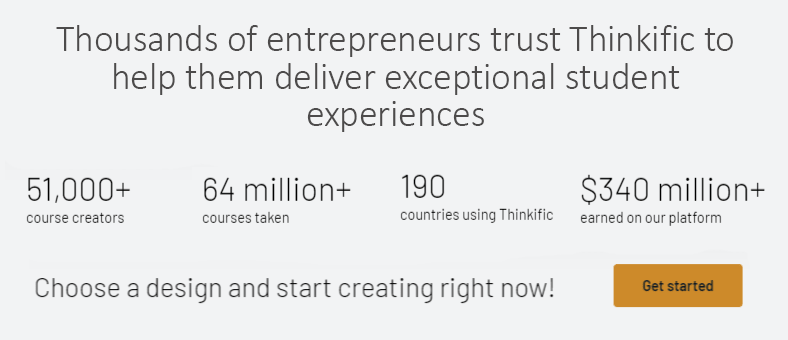 Thinkific Plus
If you think your business growth and volume demand more than even the premier plan can provide, that is okay. Thinkific Plus gives you direct access to the Thinkific team to help achieve your educational goals your way. Pricing is done by contacting the company and varies based on need.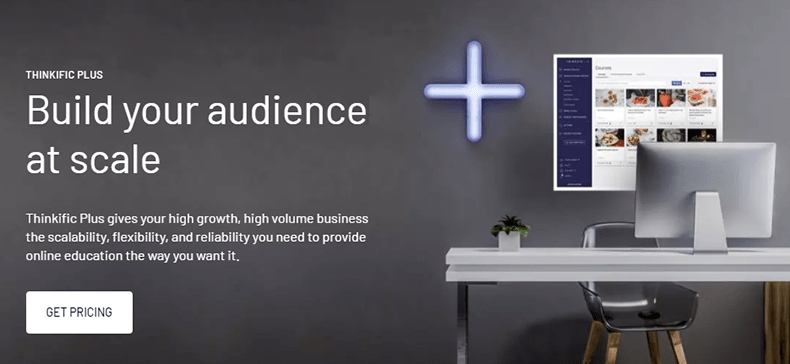 Criticism of Thinkific.com
Thinkific.com has tried to meet almost every demand an online educator could have. But, for some, Thinkific may not be the best platform.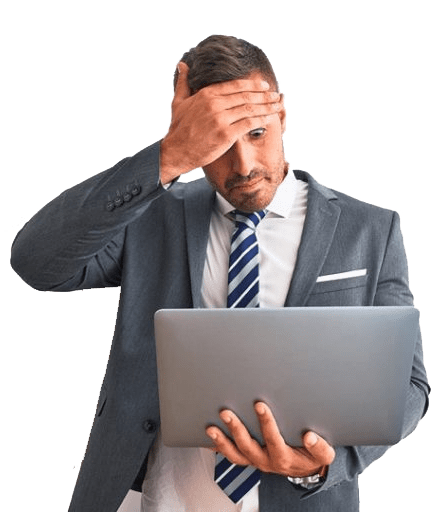 For instance, Thinkific does not allow you to teach the same class to multiple clients, each branded slightly differently, but all under one umbrella. So, if you are a training company needing a setup like that, this may not work for you.
Also, Thinkific doesn't have a simple way of showing or granting continuing education credits, which is a decent portion of the online class demand today.
Also, there is no App or downloadable program for Thinkific, which some may find as an annoyance as they can't get notifications easily on their phone or desktop. But, being solely web-based does keep bugs at bay and everything safe in the cloud.
Finally, as far as classes go, Thinkific plays more to the older crowd. Teachers cannot incorporate games, and there is no PowerPoint conversion – both of which are popular with teachers of younger grades. So, while it has many strong suits, there are still a few classes that are better kept elsewhere.
Thinkific Customer Support
Thinkific has decent customer support through online forums, FAQs, and videos, but it lacks a phone line for direct questions. Thinkific may have been a little bold leaving out a customer support line, but they do make up for it with ample demo videos.
They have extensive info on getting started, accessing your account, managing content, and even migrating a course from another site onto theirs. They offer a free guide with tips and tricks on how to build and sell your courses online.

In addition, their blog has a multitude of helpful articles on topics like how to price your courses and how to create a membership site for your students.
If you haven't found the answer you're looking for in the help center FAQs or the training site, you can always turn to the Thinkific Facebook Community to help you out. As they are fellow educators who have worked with the program, this will be the best support. So, while it may feel outsourced, the Thinkific community provides a ton of support to each other.
Final Thoughts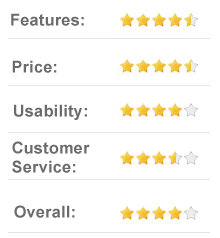 Thinkific is rapidly growing as online education soars in our modern age. Few other online education sites offer a free option for giving a class, and Thinkific truly excels for those teaching on a small to medium scale.
Besides, I love that Thinkific does not take a percentage of your earning like so many others. So, when your hard work gets you a massive influx of students, it truly pays off. Thinkific provides ample opportunities to support you, but their easy to use interface and platform makes it almost unnecessary.
Being able to stand behind the company that is hosting your class is essential, too. Thinkific has a leadership team that is half female and has over 15 countries represented. This diversity allows them to serve a wide range of students, teachers, and classes in unique and cutting edge ways.