If you're a proud owner of cryptocurrency such as Bitcoin, you know how risky it can be to store and use your funds. It's safest to keep cryptocurrency in offline wallets where hackers and other cybercriminals don't have easy access.
Trezor is one of the most trusted names in hardware wallets for Bitcoin, Litecoin, and other popular cryptocurrencies. Here, we're going to go over Trezor.io and everything that it has to offer.
About Trezor.io
Cryptocurrency is a relatively recent craze. Bitcoin, the very first cryptocurrency to hit the market, has only been around since 2009.
Satoshi Labs got their start not long after. The company was founded in 2013 and was the first to come out with a safe and reliable hardware wallet for crypto users. Satoshi is also responsible for projects such as the "Slush" mining pool and CoinMap, a service that shows Bitcoin users where they can spend their money.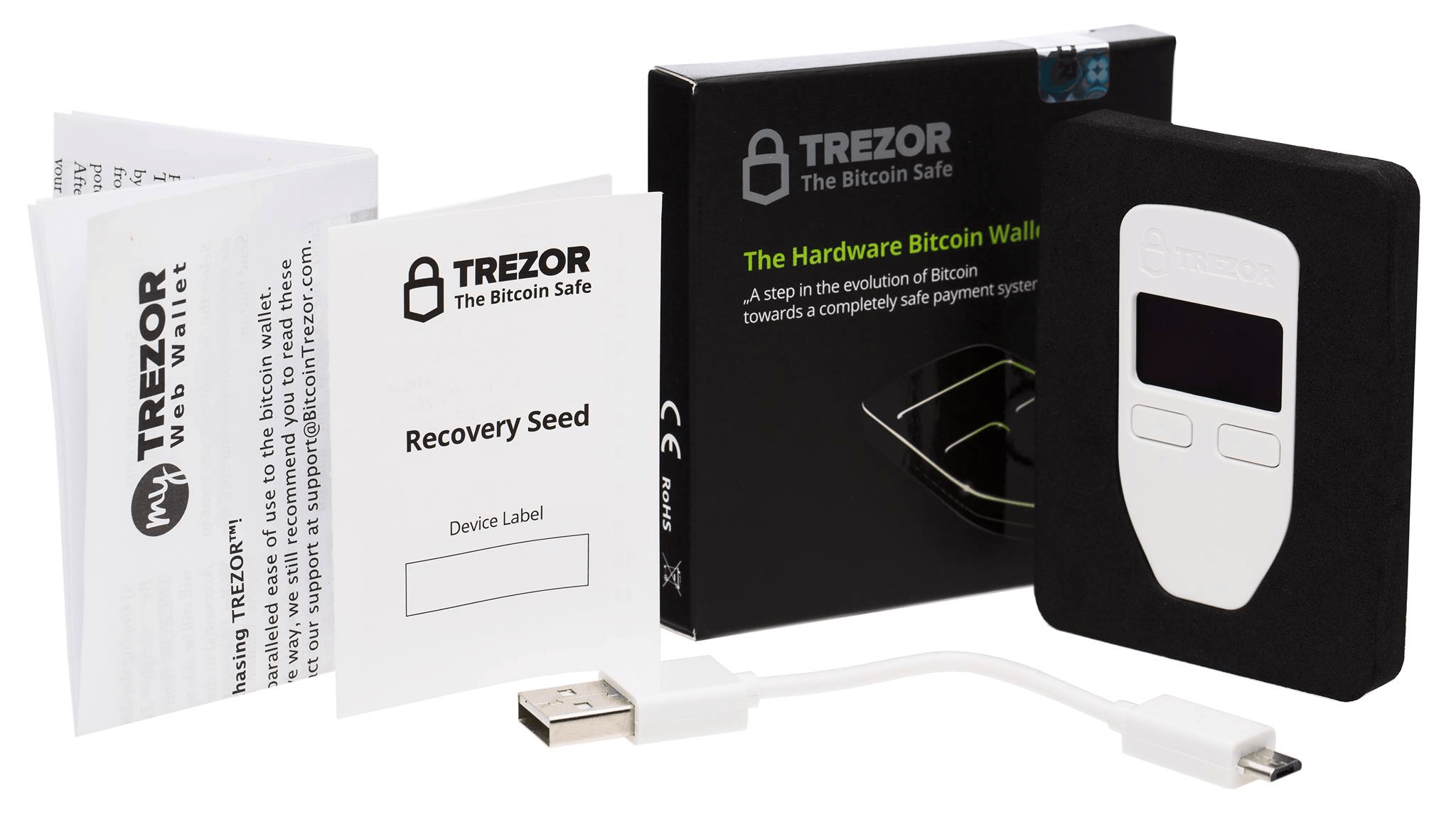 The company's flagship product, the Trezor One, was an instant hit when launched in 2014. Since then, Satoshi Labs have continued to improve upon the security and reliability of their hardware. Recently, they came out with the upgraded Trezor Model T.
Both the Model One and the Model T are small, key fob-sized HD wallets that allow people to store Bitcoins and other cryptocurrencies safely.
Last year alone, hackers stole $4 billion via crypto crimes. One of the best ways people can protect their coins is by storing them offline using a private key.
The Trezor offers the security of cold storage for cryptocurrency without sacrificing the convenience of a hot wallet. You can spend your coins and make transactions even without Internet access. What's more, you don't have to worry about someone gaining illicit access to your funds.
Top Features of Trezor.io
There are plenty of reasons that the Trezor has made a name for itself as one of the top HD wallets for cryptocurrency enthusiasts. We're going to go over some of the top features that set the Trezor apart from the crowd.
Compact and Convenient
Both the Trezor One and the Model T are small and lightweight, making them easy to carry around with you anywhere. They fit snugly in any purse or pocket, and with the sturdy plastic casing, you don't have to worry about accidental damage. You can even attach your Trezor to your keychain so that you never forget it.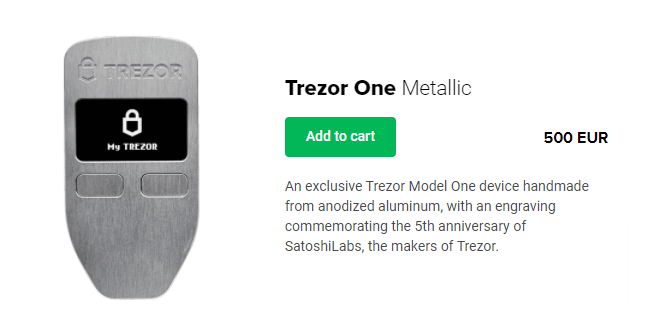 The Trezor comes in a variety of colors to match any style, including a sleek metallic look. For extra protection, you can buy a leather or silicone case to guard against bangs and scratches. Cases also come in different colors.
Though both models include a free micro USB cord, you can buy extras through the Trezor website. You can also find additional recovery seed cards to store more data.
Highly Versatile
Trezor.io supports over 1,000 types of crypto coins, including the most popular options available on the market today. Some of the most common coins that Trezor customers use include:
Bitcoin (BTC)
Litecoin (LTC)
Ethereum (ETH)
Bitcoin Cash (BCH)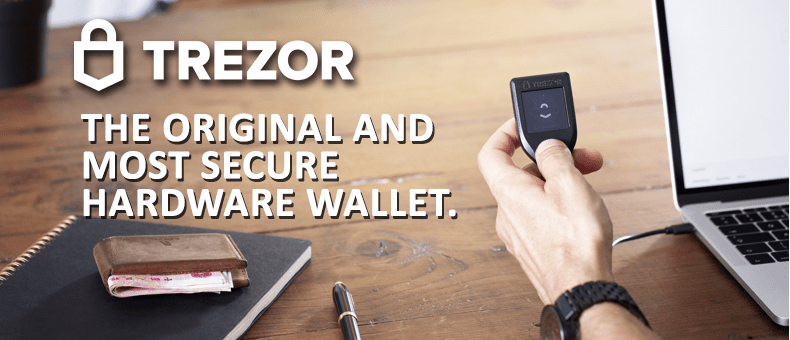 However, keep in mind that the Trezor doesn't necessarily support all cryptocurrencies out there, especially new or less common options. The Model One can't handle Ripple (XRP), Cardano (ADA), or Monero (XMR). The Trezor Model T, on the other hand, supports a wider range of lesser-known cryptocurrencies.
Top-Notch Security
Because it stores information offline, Trezor keeps your crypto coins safe from cybercriminals and hackers. They need Internet access to be able to break into your account.
Trezor doesn't save any usernames or passwords online, instead keeping sensitive data on the device itself. It supports BIP39 passphrases, which aren't stored or remembered by the device. If someone wanted to steal from you, they'd need physical access to your wallet key.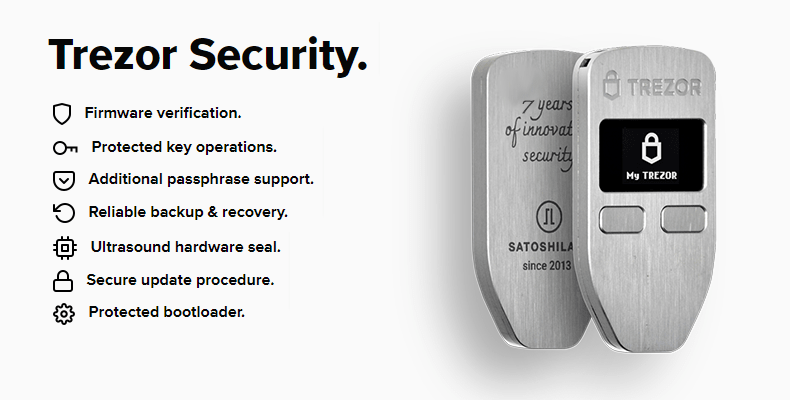 Each time you use your Trezor, you'll have to put in a unique PIN code. This ensures that you have complete control over who gains access to your funds.
When you plug your Trezor into a computer, you don't have to worry about malware either. The device uses a limited USB connection, ensuring that compromised machines don't offer up access to the contents of your wallet.
If you're curious about potential security threats, Trezor has a strong transparency policy regarding past issues. You can easily find detailed accounts of any user-reported problem, including scalability, severity, and impact.
Secure Backup
Too many crypto users know the pain of accumulating coins only to lose their wallet and its contents. Trezor helps to protect you against financial loss with a secure, built-in recovery seed.
If your wallet disappears, or if Satoshi Labs should go out of business unexpectedly, you don't have to worry about losing your funds. With your unique recovery seed, you can gain control over your waller once more.
The Trezor recovery seed is a list of 24 different words presented in a set order. Simply enter in the sequence and regain access to lost funds.
It's a good idea to keep this recovery key a secret, as it can be used to steal your coins when in the wrong hands.
Easy Setup
Trezor is easy to use, even for tech novices. It takes less than ten minutes to set up out of the box, and you can start using it immediately.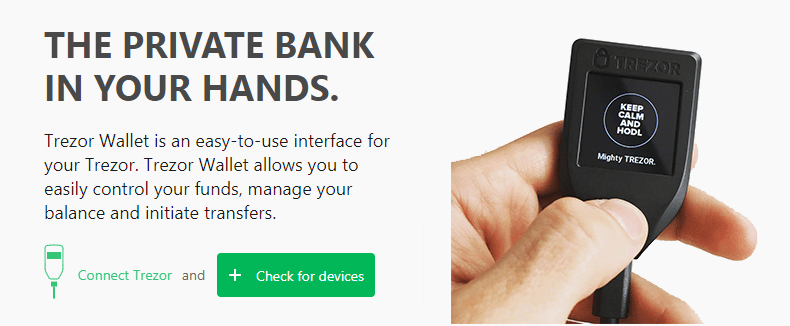 An intuitive interface makes it easy for you to set up the Trezor. Just plug it into your computer's USB port and install the appropriate Trezor Bridge software. Once your Trezor is able to communicate with your screen, follow the prompts to set up your account.
Your Trezor wallet account will be easy to read, navigate, and understand. It lays everything out clearly using graphs and other pictorial representations so you can get a good overview of your crypto funds at a glance. See account and transaction information, balance, exchange rates, and more.
Trezor.io Costs
The Trezor One is surprisingly affordable for what you get. You can buy a single unit for just $55 or save with a two-pack for just under $90. A three-pack costs just over $150.

The newer Trezor Model T is slightly more expensive at $169.99. For both generations, you can get a double pack including both the Model One and the Model T for just over $200.
Occasionally, Satoshi Labs runs limited-time promotions where you can get discounts on multi-packs. You can often find sales going on during the holidays.
Customer Support
You can access Trezor customer support by visiting the trezor.io/support page. Here, you'll find help for both technical issues as well as problems with orders and shipping. By following the right link, you can find solutions to common user complaints.
You can also access user manuals, community advice forums, and read frequently asked questions for more information from the Support Center. You can also find answers from other Trezor users by visiting social media sites such as Reddit, Twitter, or Telegram Chat.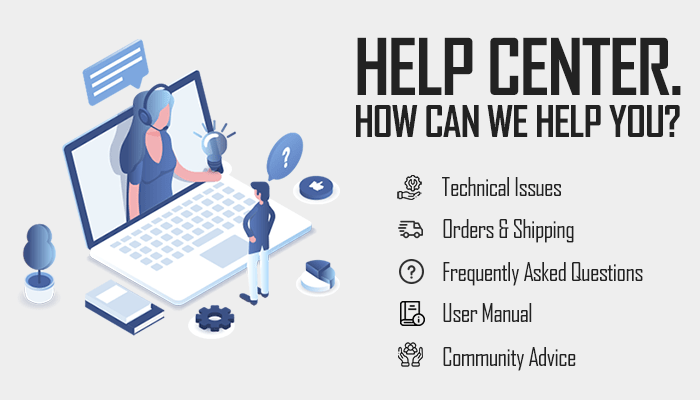 If you can't find the information you need, the Support Center will guide you to a contact form. You can also send Satoshi customer service a message through their Facebook page.
Always be careful when divulging information to online customer service representatives. Scammers have been known to impersonate Trezor support staff to steal sensitive information from customers. Always make sure that you're communicating through a secure, legitimate channel.
There are certain things that the Trezor team will and won't ask customers who need support. Certain questions should raise a red flag and alert you to the fact you may be talking to a scammer.
Satoshi will never ask you about information such as:
Your recovery seed
Private passphrases
The PIN you use for signing on
Your EShop password
Customer service representatives also should never ask for remote access to your desktop. Instead, you can expect the Trezor team to ask for details such as:
Your order email or number
Shipping details such as name and address
Your phone number
Your XPUB address
Trezor.io Regulation
Traditional banking has always fallen under strict regulation, but until recently, the relatively new world of cryptocurrency has given users an incredible amount of freedom. Using crypto is fast, anonymous, and cheap.
Unfortunately, in recent years crypto exchanges have fallen under more scrutiny. Many are being forced to adopt standards such as Know Your Customer (KYC) procedures.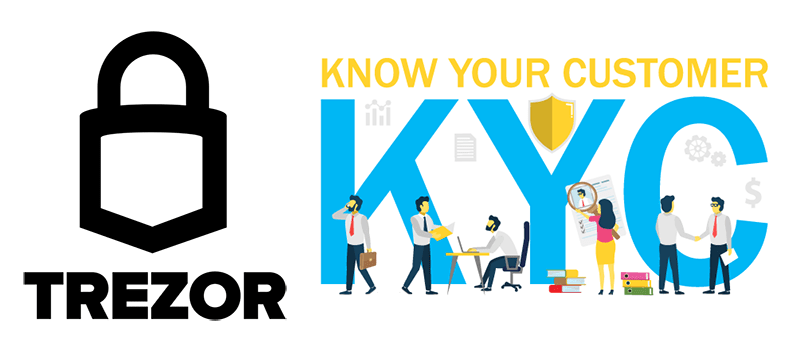 This has created a backlash in the crypto community because it removes the anonymity that makes Bitcoin and other currencies so attractive to users.
Trezor devices adhere to KYC standards, but Simplex performs procedures. This means that the company doesn't collect or store sensitive data during transactions.
Final Thoughts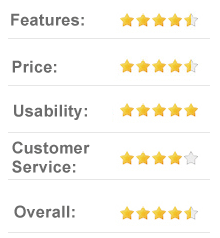 The best way to protect your crypto coins from cybercriminals is by storing them in an offline HD wallet. We recommend Trezor for your cryptocurrency needs. It offers a secure, reliable, and time-tested way to protect your coins from cybercriminals by allowing you to store Bitcoins, Litecoins, Dash, and more in a safe, offline location.
If you're looking for a way to store your Bitcoins securely, consider investing in a Trezor wallet today.