Upbit.com is a cryptocurrency trading exchange that is based in South Korea. The company was first launched in October of 2017 and is one of many trading exchanges in Korea.
Cryptocurrency exchanges allow users to exchange, trade, and sell the cryptocurrencies they hold. The exchanges often act as the middle man in these transactions and will earn money based on the transaction fees and involved.
The main allure of UPbit.com is the trading features, of course. The site offers as many as 158 cryptocurrencies for trading.
Cryptocurrency Exchanges in South Korea
In 2020 South Korea legalized cryptocurrency exchanges, and sales soared. The business surrounding cryptocurrency exchanges became apparent, so Korea made moves to ensure it was an option.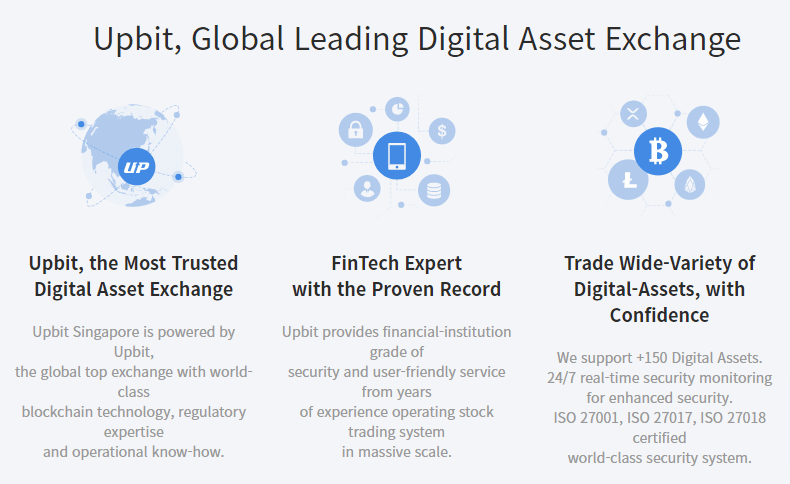 While Korea faces many unemployment rates, many younger Koreans see the cryptocurrency trading exchanges as a way to get ahead possibly. In South Korea, over a third of the working population is investing in cryptocurrency.
It's not unknown that South Korea has always been the first in line regarding new technologies and opportunities. When cryptocurrency trading and cryptocurrencies, in general, became popular, South Korea was one of the first to jump aboard.
There was even a Korean-specific cryptocurrency established in 2018 named the S-coin.
Why Would You Use a Trading Exchange?
If you're new to the process, you may not understand why someone would choose to use a trading exchange. There are a few reasons that a trading exchange works well and attracts users.

Regulated
Trading exchanges such as UPbit.com are regulated, which helps users feel safe in their trading. Using a regulated site such as this one is a great way to get involved in the process without unnecessary risks.

Safe
Similarly, a trading exchange helps keep your info safer. Since the pages are in charge of a large number of currencies, they use certain programs to help monitor and keep your information safe from hacking or other nefarious acts.

Convenient
Trading exchanges are incredibly convenient, and most people love efficiency. The fact that trading exchanges often offer many language options and the ability to use their platform on a computer, laptop, or as a specialized app makes it easily accessible and convenient for nearly everyone.
About Upbit.com
When opening the site, you are immediately met with a pop-up that allows you to choose the language you'd like to browse in. Though UPbit.com is South Korea based and works for those in South Korea, having a language option is helpful and essential.
After choosing your preferred language, the homepage opens. The banner along the top of the page provides the options: Exchange, Wallets, My Trade, Trends, and Support.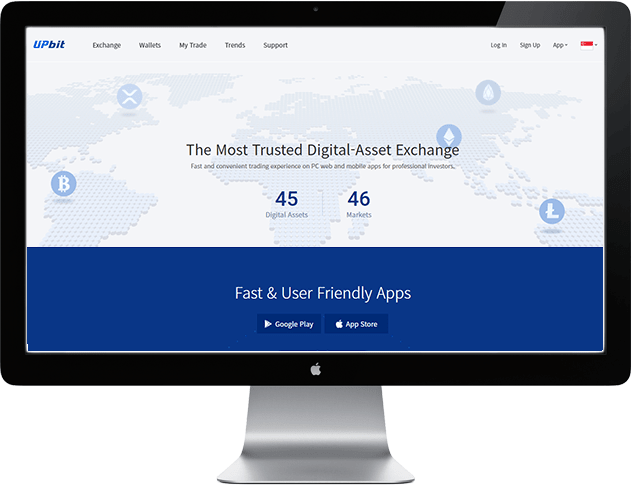 The Exchange tab brings you to the real-time chart that depicts all trading taking place. From here, you can track and compare the stats when deciding which to invest in.
The Wallets section prompts you to sign in to your account, where you can view and manage all of your crypto wallets. Here, your wallets will remain safe and can be accessed at any time.
My Trade, in a similar fashion, asks for your log-in information. From here, you can view the trades you've partaken in a while, knowing the info is safe. The prompting of log-in information is a security measure that can put your mind at ease.
Trends is a popular tab that lists all possible cryptocurrency and the current trends associated with each. This is a great section to keep track of when partaking in trading, so you always know which currencies are at the top.
Along the right, the options include: Login, Sign Up, App. From here, you can log in to an already existing account or create a new one to house your info and trading. From the App section, you can find the different applications associated with UPbit.com.
Security
Platforms involving currencies in any fashion are subject to scrutiny when it comes to security. Users want to be ensured that their information remains safe and secure. UPbit.com uses a monitor and security system that helps users stay safe. If you're concerned about security, know that UPbit.com has you covered.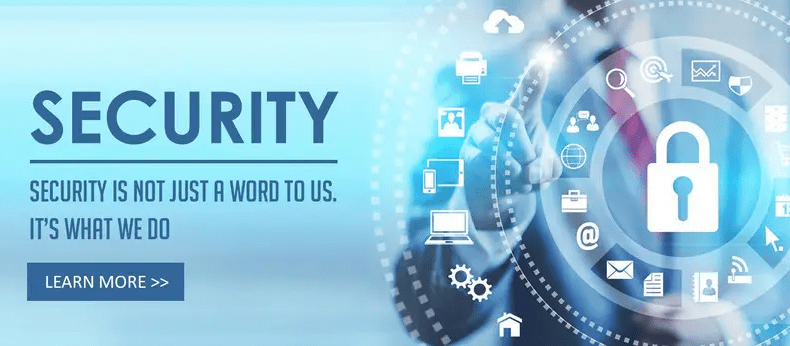 When starting an account with a trading exchange service, you may need to provide personal information. This can be concerning for users who are uncertain about the site's safety precautions. The programs implemented by UPbit.com give users comfort knowing no one will use their information in unwelcome ways.
Support Options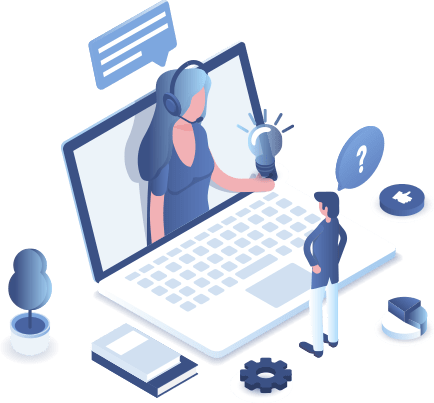 The support options that UPbit.com offers are essential to the site working well. From the support options, you can scroll through a list of helpful tools such as Notices, User Guide, Open API, Wallet Status, FAQ, Submit Request, and My Requests.
Having these support options allows for newcomers to gain knowledge on the subject of cryptocurrency exchange trading. This can be helpful as the process can be extremely confusing and disorienting for someone who hadn't tried it before. Providing user guides and FAQs allows new users to feel welcomed and encouraged.
User Guide
The user guide details the way the site works as well as the way that trading works. The guides are split into two sections: trade guide and deposit & withdrawal guide.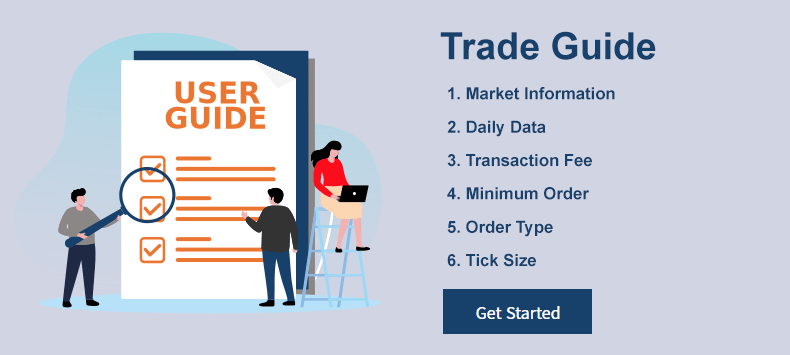 The trading guide goes through a few points on trading. It provides information on the market and how transaction fees will work, and the minimum order amount allowed. If you have questions about trading, take a browse through the trading guide.
The deposit & withdrawal guide, in a similar fashion, details how deposits and withdrawals will work on the site. The withdrawal fees are listed as well as available assets. Here there will be answers to any questions about depositing and withdrawing.
FAQ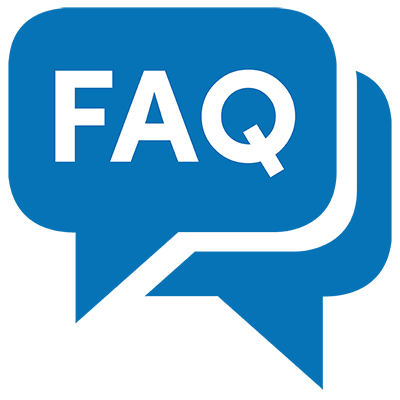 The FAQ located in the support section is a helpful tool as well. The page is divided into sections such as Account, My Trade, and more. The FAQ section answers questions as simple as making an account and how to begin trading on the site.
While the site itself is easy to access, the FAQ provides a new account guide. A new account is necessary to begin trading, so making one is a key factor for the site.
Submit Requests
The submit requests option allows you to let the site owners know of any issues you may have. This is an excellent way for users to feel heard when they encounter problems with the system. If you experience an issue that requires assistance, you can leave a submission that will be viewed and dealt with.
In the My Requests section, users can also view and navigate through the requests they've made. This can help see the issues users have encountered and whether they've been dealt with.
Access
While UPbet.com can be accessed from a computer or laptop easily, it also has an app that allows for easy access and on-the-go trading. The app can be downloaded from both the App Store and Google Play, ensuring that everyone can join, regardless of what network they're on.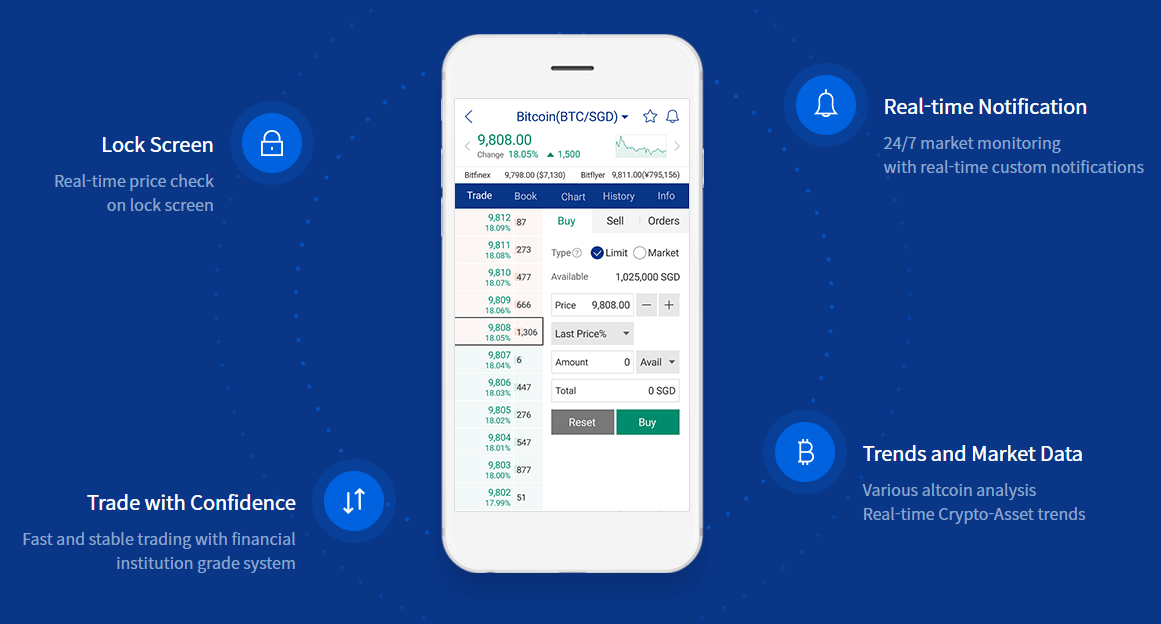 Using the app allows for notifications regarding your trades as well as real-time updates on how trends are moving and more. Accessibility is a great aspect of the site, as the most accessible means the most potential.
Easy Browsing
The simplicity of the interface allows for easy browsing and makes the site navigational for all people. The essential features are prominently displayed and make it easy for users to get what they're after.
Final Thoughts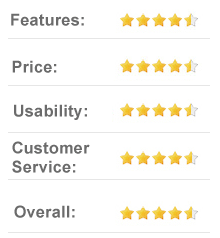 In the end, if you're a seasoned trader or are looking to get started in South Korea, UPbit.com is a solid option. The site is simple enough that nearly anyone can navigate it, and it offers a language selection that makes it even more accessible.
The page doesn't provide any unnecessary info, so you can get exactly what you need. It also offers guides that can help you learn even more about trading and cryptocurrencies. If you'd like to start trading but don't know where to start, the guides can help you. It can also help with how to make a new account and begin the process. The guides are a fantastic option that can draw more business in.
The ability to submit requests for any issues encountered on the site helps users feel secure, knowing the site is ever-improving. As the site is always taking issues and concerns into account, users can rest assured knowing they're being heard.
While South Korea is home to a large amount of cryptocurrency trading exchanges, UPbit.com's extra features set it above the rest. Not only does it aid in the trading process, but it also teaches new users how to trade, as well as provides info on other confusing steps of the process. If you are interested in joining a trading exchange in South Korea, UPbit.com is a great option.