Virtual mailboxes are gaining popularity around the world. US Global Mail is one of these virtual mailbox services. Whether you travel a lot, don't have a steady home address, or want simpler access to your mail, there are many reasons virtual mail services are used today.
There are companies out there that offer the same service, but what makes US Global Mail stand out? This article will discuss why US Global Mail should be your go-to virtual mail service.
What is US Global Mail?
US Global Mail started with a mission to help the environment. People receive tons of junk mail a year, and the people at US Global Mail noticed that and wanted to change it. According to their website, 5,600,000 lbs of junk mail is created each year.
Only a quarter of that mail is recycled. When junk mail is not recycled, it ends up in our landfills which means about 4.3 million lbs of junk mail are in our landfills each year.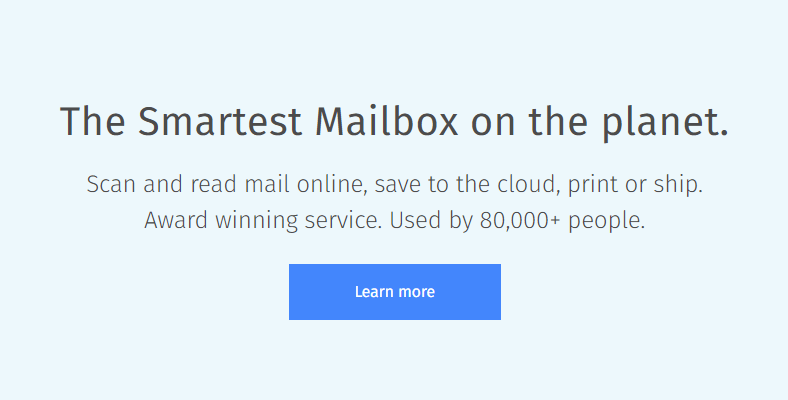 Using their expertise, US Global Mail wanted to change how we treat junk mail. Their services reduce the negative impacts of junk mail saving you time and energy in the long run. Rather than waste your days sorting through junk mail, US Global Mail makes it so that you no longer have to.
Along with helping people reduce the amount of junk mail in their lives, they are also planting trees to combat the amount being cut down to produce junk mail. When US Global Mail receives your mail and sorts through it, they don't just trash it afterward, they recycle it.
This helps reduce the amount of junk mail in landfills, and the number of garbage trucks needed to transport the junk mail.
US Global Mail hopes to plant 100,000,000 trees with the help of their users to better help the environment.
How does US Global Mail Work?
Virtual mailbox services can be confusing, but here is a step-by-step of how US Global Mail works.
1. Sign Up
With US Global Mail, you can pick a plan that best suits your needs. You will then receive a US Global Mail address which is not to be confused with a PO box. You then register this new address, and USPS will send all your mail to US Global Mail rather than your home.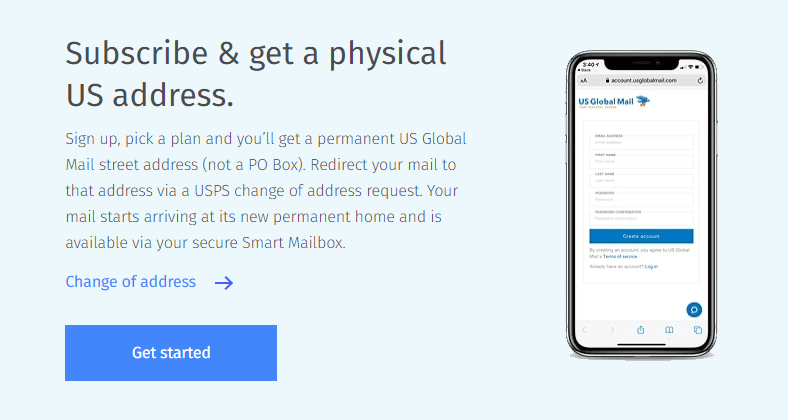 2. Managing your new mailbox
Instead of a physical mailbox, you will now have a virtual mailbox. This is where you can access all your mail, including images of envelopes, boxes, and digital contents of your mail. On the app, you can read your mail, download it to your phone, or even ship it somewhere else. This makes it super easy when you're away from home and get important mail you need right away.
3. Enjoy your new virtual mailbox
US Global Mail allows you to easily keep track of important mail you receive like bills, notices, and more. This virtual mailbox can also help prevent identity theft and keep sensitive items secure.
A great benefit to a virtual mailbox is no longer have to change your address with every move. With US Global Mail, once you put in a change of address with USPS, you won't have to do it again. You'll have access to your mail no matter your location.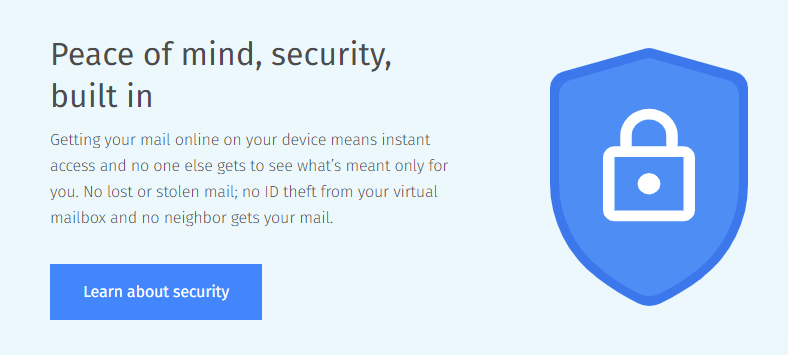 When using a traditional mailbox, theft can be a problem. With a virtual mailbox, you no longer have to worry about neighbors stealing your mail, or mail going missing. Only you will have access to your mail instantly at the touch of a button.
US Global Mail has a variety of different plans to choose from, but all of their plans include things like:
30-day cancellation promise if you don't love your plan
A permanent address no matter where you live
A smart mailbox that allows you to read all your mail virtually
Mail from business and home all in one location
Security
Ability to upgrade, downgrade, or cancel your plan at any time.
With the variety of plans available, how do you know which is best for you?
Services
US Global Mail offers a variety of services to suit your needs.
Individuals
Individuals can benefit from US Global Mail in multiple ways. You can forward mail easily to your location. This is great for ex-pats, retirees, or people who love to travel.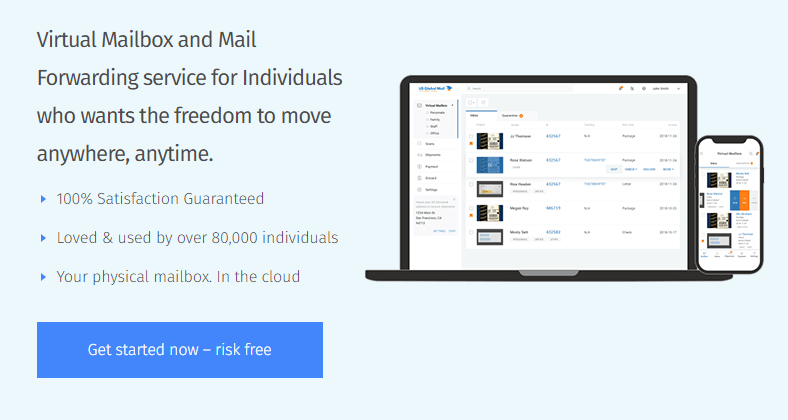 There's no need to worry about a neighbor collecting your mail for you when you can virtually collect it yourself. US Global Mail makes it easy to access your mail virtually 24/7. They even sort out the junk mail for you, leaving only the important stuff.
If you're a digital nomad that moves around a lot, having a US Global Mail permanent address means no longer dealing with address change forms each year. Even if you don't like to travel but just want your home address private, US Global Mail does that for you by intercepting any unwanted junk mail.
Small Businesses
If you're a small business, a virtual mailbox can help you cut down on overhead costs for your business. Dealing with a PO box can be tedious and time-consuming. Rather than waste time in your work day going to the post office for business mail, you can receive it all digitally.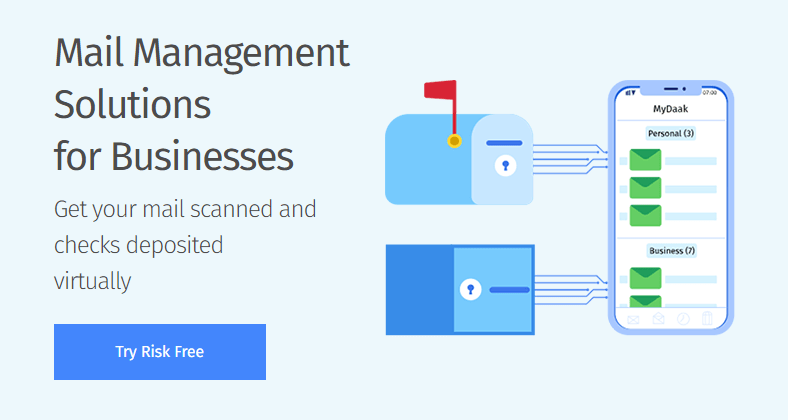 From bank statements to tax documents, it will all go in your virtual mailbox for you to easily access anywhere. US Global Mail gives you a discounted shipping rate so any mail you need physically can be shipped at low costs. Having a virtual mailbox allows you to grow your business virtually with ease.
Enterprises
Enterprises can also benefit from US Global Mail. Many big companies have switched to virtual mailboxes to cut costs and time for their companies. Mail is processed faster, which increases overall productivity for your company. US Global Mail has an accuracy of 99.99% so there are no worries about your mail being sorted properly.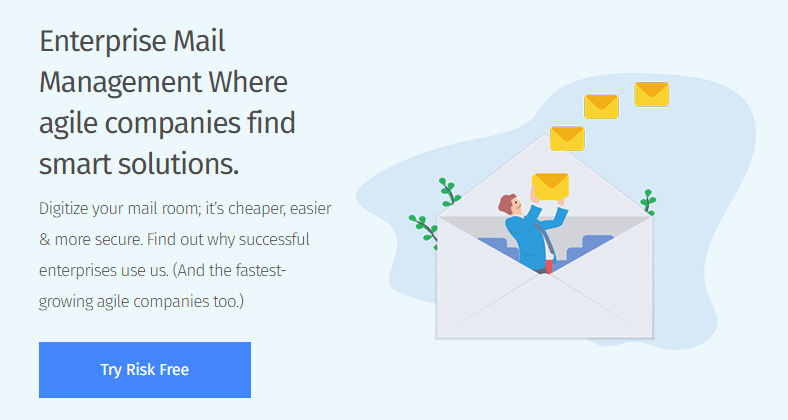 HR/Relocation
Relocating a new hire? US Global Mail can be a great tool for ex-pats joining companies. They can handle all the ex-pat mail throughout the onboarding process, cutting costs and time for HR managers. This makes it easier for ex-pats to transition without worrying too much about their mail. It gives them easy access and eases their mind regarding the big move.
US Global Mail is a great tool for a variety of people and makes dealing with mail a whole lot easier.
Costs and Plans
There are three plans to choose from when using US Global Mail. The options include the basic plan, plus, and Business.
Basic
Cost: $9.95 per month billed biennially.
If you're looking for a month-to-month plan it costs $14.99. With the basic plan, you get 1 name on your account, free check deposits, and 45 days of free physical mail storage.
Plus
Cost: $14.95 per month billed biennially.
The Plus plan billed monthly is $19.99 a month. With this plan, you can add multiple family members to your account. You can add multiple company names as well. You receive up to an 80% discount on shipping rates and a free check deposit. With this plan, you receive 90 days of free physical mail storage versus the 45 days in the basic plan.
Business
Cost: $29.95 per month billed biennially.
With the business plan, if you want a monthly payment it is $34.99 a month. With this option, you can add family members and company names. You receive unlimited digital mail storage and 180 days of free physical mail storage. This plan also gives you the option to ship your physical mail to wherever you'd like for free.
With the different plan options US Global Mail offers, there is a plan that can suit your needs. With any of these plans, you can upgrade, downgrade, or cancel anytime.
Final Thoughts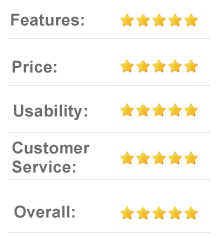 US Global Mail is a great virtual mailbox service. It offers discounts on shipping, easy access, and helps the environment all at the same time. Whether you're an individual who travels a lot or a big business trying to cut down on overhead, US Global Mail can be of service to you.
While signing up for a virtual mailbox service may seem like a big commitment, US Global Mail takes that worry away by letting you cancel at any time giving you a full refund. With the number of great reviews out there about US Global Mail it's no wonder people are making the switch to virtual mailboxes nationwide.