When I first started considering making YouTube content, I knew that video editing would be my biggest hurdle. I wasn't familiar with the functionality of big-name software and certainly didn't have the cash to hire someone else to do the work for me.
Then, right when I thought my career as a fledgling content creator was all but impossible, I stumbled upon Wisecut.video. It's catered to people like me who have something to say to the world but don't necessarily have the patience to edit it into high-quality content that attracts an audience.
About Wisecut.video
Wisecut.video was founded in 2019 by Vicente and Ivo Machado. Since then, it's attracted investor attention to the tune of $1.29 million as of August 2023, including receiving funding from Google for Startups and private firms Draper Associates and The Venture City.
Designed for YouTubers, educators, and any creator who wants to save time editing, the platform uses AI and voice recognition programming to turn raw video footage into sleek, captivating content.
Top Features of Wisecut.video
As someone juggling channels on multiple platforms– YouTube, Instagram, and TikTok– I couldn't get over how much time it takes to rescale this or make a clip out of it. It honestly got to the point where I was spending more time snipping Stories and TikToks out of my long-form YouTube content than coming up with and executing all my creative ideas.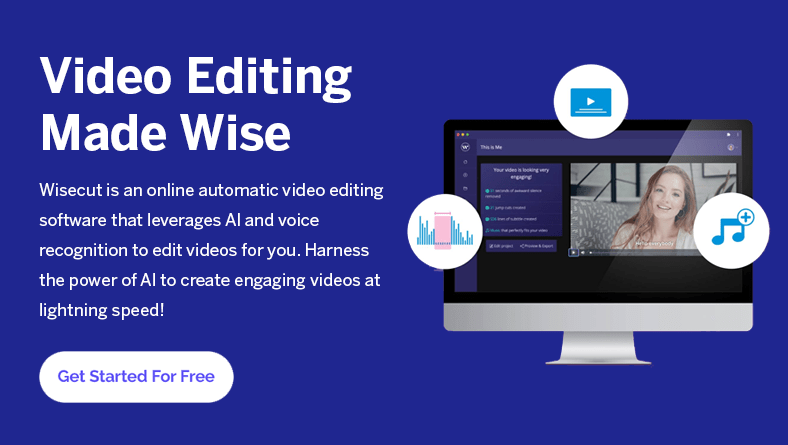 When I discovered Wisecut, I was a little skeptical about what they were promising. I'd never heard of the tool before, and if it actually did what it said, I didn't understand why more people weren't talking about it. But, since they offered a free plan, I was willing to give it a shot.
Imagine my surprise when I watched Wisecut take my 26-minute video, add some copyright-free background music, and take care of all my jump cuts without me banging my head on my desk because iMovie froze again.
One of the things I love about Wisecut is how generous they are with the tools you can access for free. Before I ever put in my payment information, I was able to try out many of the platform's core functionalities, including:
Auto Cut Silences lets you banish awkward pauses and dead air to save you hours of manual clipping.
Smart Background Music makes your content more engaging by adding background tracks that fit your content and pass YouTube's rigorous copyright system.
AI Storyboard makes it easy to visualize and organize your content.
Auto Subtitles ensure your video content is accessibility-friendly and save you a ton of time doing manual audio synching.
Transcription converts your spoken words into text, which is excellent for adding show notes.
YouTube Integration clenched Wisecut.video for me because it lets you directly upload finished videos to your channel.
AI-powered Audio Ducking makes your voice stand out loud and clear over ambient sounds or background music, then increases the volume when you're not talking.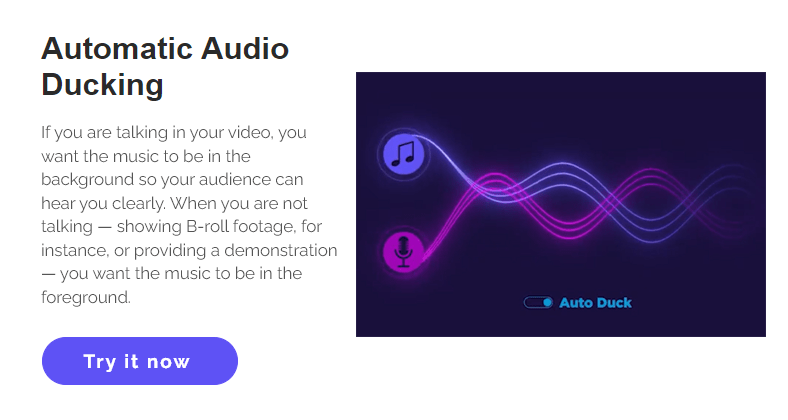 Once you upgrade to the standard plan, you unlock some top-of-class extras worth the additional cost.
Subtitles Auto Translation lets you appeal to a more global audience by converting text into English, Spanish, Hindi, French, Italian, Portuguese Filipino, Arabic, Farsi, Japanese, Dutch, and German.
Facial Recognition Auto Punch-In is my favorite feature, as it creates jump cuts based on where your face is within the frame without using multiple cameras.
Studio Voice gives you professional-level sound balancing without paying an exorbitant price for mics.
Background Noise-Canceling does away with distracting noises, so you can spend less time on reshoots and more time cooking up your next content idea.
Sound Waves for Audio Files lets you monitor peaks and valleys to help you target what sections of video need cutting.
Facial Recognition Aspect Ratio Conversion lets you quickly switch between landscape, square, and portrait modes.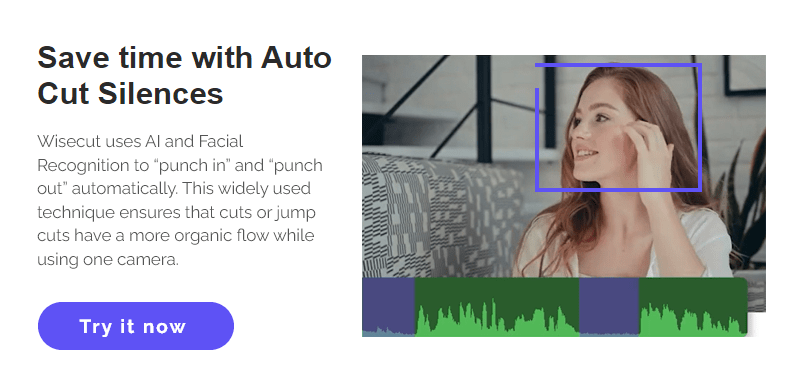 As you can see from the features list, Wisecut.video is best for certain styles of videos, namely live-action narratives.
However, I've used it for several of my hobby videos, primarily of me working through a project while explaining the process in a backing track. I love that it automatically adjusts the background music when I'm working quietly and makes time-lapsing much easier because it adds seamless jump cuts.
Wisecut has made me a better content creator because I can focus more on crafting rather than worrying about finding something interesting to say or stressing over a bad take. When I'm ready to edit, I know the process will be smooth and easy instead of a nightmare.
Wisecut.video Pricing
You have several different price points depending on how often you plan to leverage Wisecut's AI video processing services.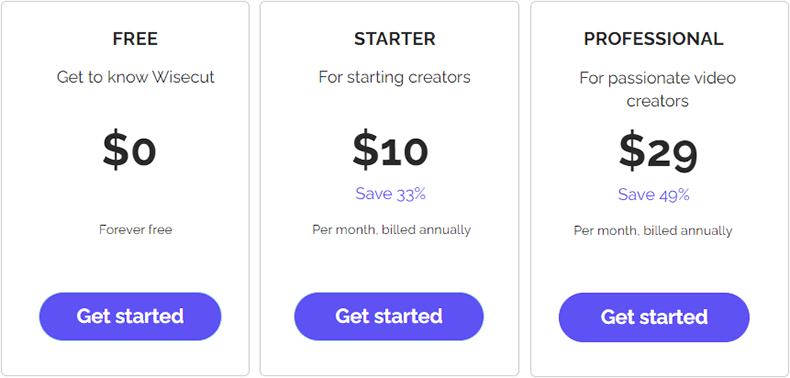 Each offers an upgraded user experience that increases your account limits for the following:
AI Video Processing: The amount of video content you can process through Wisecut's AI features per month. After you reach your cap, you'll have to wait until your account renewal date to access more credits.
Resolution: The video output quality ranges from 720p for the free plan to 4k for the Professional. The higher the resolution, the sharper your video will look, but it also means a larger file size.
Storage: Every plan includes some amount of cloud storage within the platform.
File Length: You're limited on how long your videos can be, so if you make deep dive-style content that you expect to clock in at over 90 minutes, Wisecut may not be the best choice for your channel.
FPS: On the free plan, you're capped at 30 frames per second, which is on par with live TV broadcasts, like the local news. Standard and Professional bump you up to 60 FPS, which results in a crisper, higher quality final product.
Free Plan
For folks just wanting to see what Wisecut.video is capable of, they offer a Free Forever introductory plan that limits your capabilities but should be more than enough to know if you like using the platform.
Video Processing: 30 minutes per month
Resolution: Up to 720p
Storage: 2 gigabytes
File Length: Up to 30 minutes per file
File Size: 1 gigabyte per file
FPS: Up to 30 FPS exports
Watermarked
Starter Plan
Once you're familiar with Wisecut's interface and offerings, you can upgrade to the Starter plan for $15 per month or $10 per month if you pay annually. That's a total savings of 33%, and compared to the premium plans on standard editing software, it is a definite bargain.
Video Processing: 4 hours per month
Resolution: Up to 1080p
Storage: 70 gigabytes
File Length: Up to 60 minutes per file
File Size: 3 gigabytes per file
FPS: Up to 60 FPS exports
Not Watermarked
This plan is the one that I pay for, and I find that it's plenty for a more casual creator. Plus, if you find that you're running out of video processing credits before the end of the month, it's only a few more dollars to upgrade to Professional.
Professional Plan
For content creators looking for the flexibility to edit more videos per month, the Professional plan gives you 1.25X the AI processing hours. This option costs a pretty penny, at $57 for monthly payments.
Opting for annual costs $348 or $27 per month upfront, but when you consider that it's 49% off the total month-by-month price of $684 per year, it's worth doing if you have the cash.
Video Processing: 10 hours per month
Resolution: Up to 4k
Storage: 150 gigabytes
File Length: Up to 90 minutes per file
File Size: 5 gigabytes per file
FPS: Up to 60 FPS exports
Not Watermarked
If you're looking for Wisecut services to outfit a large-scale operation that requires more than 30 hours per month, you can also contact them directly for custom pricing options.
While I don't have many criticisms of the platform, the fact that credits don't roll over month-to-month is pretty frustrating. There are months when I create more content than others, and I would love to accumulate video hours to cover my busy periods.
As it stands, I'm hesitant to upgrade from Standard to Premium because I don't want to pay for credits I may not use before my account renewal date. While it's by no means a dealbreaker, I hope they'll consider it for future iterations of the website.
Customer Support
I can't say that Wisecut.video has the best customer support service I've ever used, but it's not non-existent.
You can start with their FAQ page, which includes 51 articles covering topics like how to access certain features or what to do when a video seemingly disappears.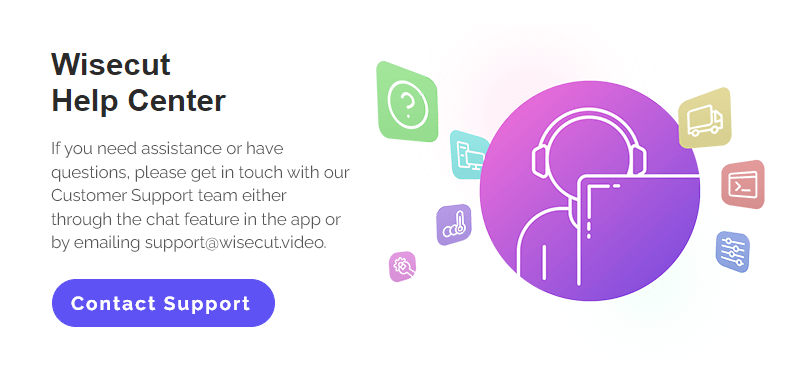 They also have two options for speaking to a customer support representative: sending a chat or submitting a ticket. Chat hours are from 9 AM to 6 PM, but you may not get a response until the next day.
While the ticket submission system doesn't specify a response time, it seems like a standard email contact form rather than a proper helpdesk. Fortunately, I've never had to use it.
Wisecut doesn't offer phone support, which doesn't bother me because I prefer written communications, but it does make it pretty unlikely to get an immediate answer to your questions.
Final Thoughts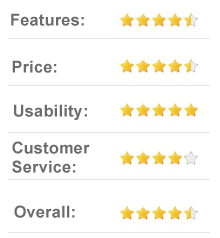 For content creators who want a simple way to edit their videos without going through the rigamarole of using complicated software, Wisecut.video is a solid option. It's been a genuine asset for me, and I rely on it nearly every time I film something new to upload because it makes the editing process so incredibly easy.
I'd recommend it for any YouTuber or TikToker who wants to level up their content but doesn't have the time or resources for pro-level editing.