Musicians rejoice! Woodbrass.com is a website that caters to the needs of players, producers, and enthusiasts. Around the world. From travel cases to the instruments themselves, Woodbrass puts passion and functionality at the forefront of their corporate culture. But is it worth it to ship from the European seller when you live far away? Can Woodbrass be trusted to deliver consistent, stellar product?
In this article, we look deeper at the company itself, their customer service, and what people think of them. We also answer some frequently asked questions and look at some of the problems associated with the company, so you can see if it is a good fit for your next musical performance.
What is Woodbrass.com?
Woodbrass.com is a music instrument retailer based in Paris, France. The company has six physical stores in the city and offers over 120,000 instruments from over 820 brands. Woodbrass is a company that is rooted in a love for music, starting with its founder, Christophe Chauvin.
Chauvin was only seven years old when he started learning how to play the oboe. After an extensive career in music, Chauvin opened a shop called the Bois-Chaux in 1993, which offered quality wind instruments to Parisians. However, it was not until Chauvin traveled to the United States that Woodbrass started to form into the company it is known as today.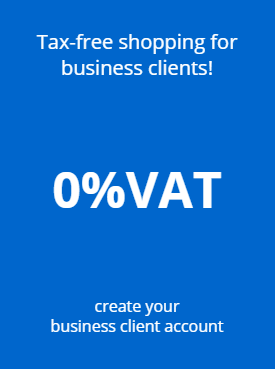 Chauvin was impressed by a massive music store in Chicago that offered almost every style and brand of wind instrument you could imagine. After the founder exchanged products with the store, he decided to open his version in 1997.
In 2003 the company shifted toward e-commerce after purchasing the online website Music123. Since then they have been expanding their product, staff, and base of operations. Though Woodbrass.com has undoubtedly changed since its humble beginnings, it still offers the same quality music equipment, except now in a much higher volume.

What Kinds of Instruments and Equipment Does the Woodbrass.com Offer?
Woodbrass.com is no longer confined to wind instruments simply. Now, the website offers almost every conceivable music instrument and product you could want. The people at Woodbrass.com organize their site into the following sections:
Guitars
Whether you are looking for a traditional acoustic guitar — or some new electric model — with over 12,000 guitars, there is no shortage in selection. Favorite brands like Fender, Gibson, Gretsch, Ibanez, and Martin are available in these different styles:
Acoustic-electric guitars
Acoustic guitars
Bass guitars
Classical guitars
Electric guitars
Left-handed guitars
Ukuleles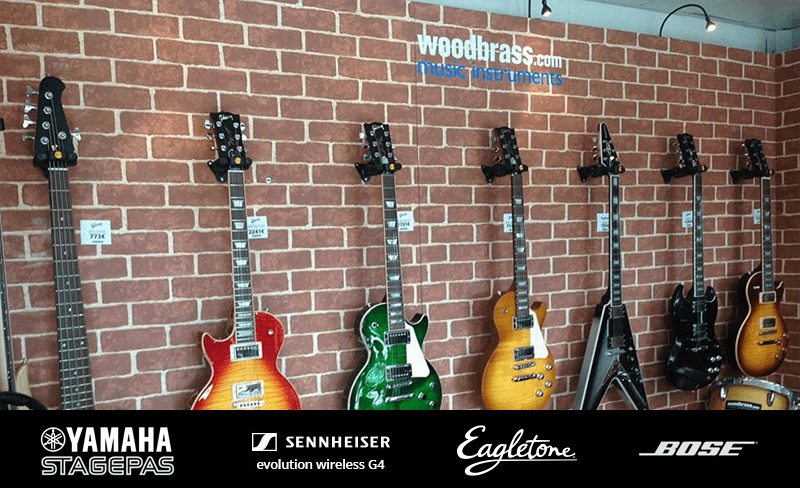 Amps & Effects
Are you having a hard time hearing yourself during live performances? Time to upgrade your amp setup. There are plenty of well-known brands like Marshall, Mesa Boogie, Orange, Magnatone, and Vox to give you a sonic edge. You can find these amps in the following categories:
Acoustic-electric amps
Acoustic guitar effects
Effect accessories
Bass guitar amps
Keys
For the Ray Charles in us all, there is the keys section. Woodbrass.com divides favorite brands like Korg, Kurzweil, M-Audio, Roland, and Yamaha into the following:
Accordions
Arranger keyboards
Harpsichords
Digital Pianos
Keyboard Amps
Keyboard accessories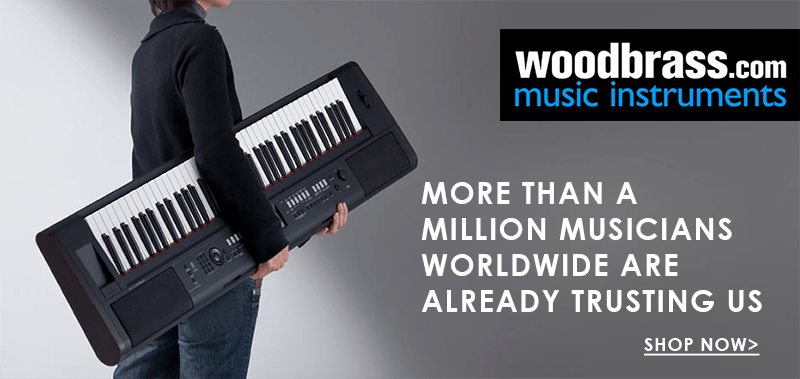 Synthesizers
Bring back the sound of the '80s with a selection of retro and modern synthesizers. This section organizes its products according to:
Analog synths
Digital synths
Groove stations & samplers
Midi interfaces
Synth accessories
Workstations
Drums & Percussion
It does not matter if you are drumming for an acoustic group, a rock band, or an orchestra, there is something for everyone in the drums & percussion section. In this section, you can find:
African drums
Brazilian percussions
Cymbals, DIY drums
Drum accessories
Drum sets
Electronic drums
Orchestra drums
Xylophones

Winds
With over 11,000 different models, the wind section is what Woodbrass.com is known for on the internet. If you are purchasing a lot of instruments for a school, you can contact Woodbrass for a special deal. Look for instruments in these styles:
Clarinets
Composite instruments
Flugelhorns
French horns
Harmonicas
Oboes & bassoons
Saxophones
Transverse flutes
Trombones
Trumpets & Cornets
Tubas
String Quartets
Capture a piece of history with one of these traditional sounding string instruments. In the string quartet section, you can find the following:
Quartet accessories
Cellos

Home Studio
Woodbrass.com divides the home studio section into professional and amateur level recording equipment. However, in both parts, they organize the material according to:
500 Series modules
Audio interfaces
Cables
Headphones
Mics
Mixing & production equipment
Monitoring speakers
Studio racks
PA
PA systems are used to provide amplification for vocal setups. You can find specific equipment associated with these categories:
Analog gears
Diffusion equipment
Mic preamps
PA accessories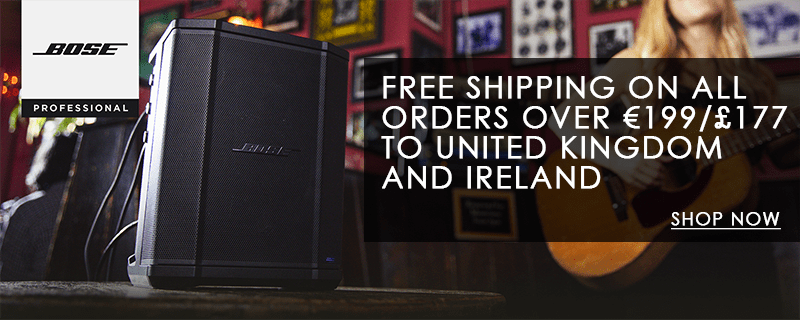 DJ
Whether you are the next prominent disk jockey or want to entertain weddings and parties, there is enough equipment in this section for amateurs and professionals alike to deck out their audio setup:
Digital mixers
DJ accessories
Groove stations & samplers
Karaoke machines
Lighting
No live show is complete without a good lighting setup. From fog machines to strobe lights, in the lighting section, you can find:
Black lighting
Lasers
Fog machines
Party lights
Moving heads & scanners
Spotlights

Multimedia
Woodbrass.com is also concerned with the way people consume music, in addition to how they make it. In the multimedia section, you can find advanced players like:
High fidelity players
Home cinema players
Hi-fi & multimedia cables
MT recorders
Mics
Whether you are recording your next big album, or mic-ing the room for a live setup, you will need the proper equipment before proceeding. Woodbrass.com orders the mic section according to the different mics and input equipment available, like:
D.I. boxes
Digital Mics
Instrument Mics
USB mics
Ribbon Mics
Static mics
Stereo Mics
Tube mics
Video & cinema mics
Vocal Mics
What Do Musicians Think of Woodbrass.com?
It seems musicians appreciate the quality and prices of Woodbrass the most. Both in their six in-person stores to and their online website, Woodbrass.com offers an incredible selection of instruments and equipment that you would be hard-pressed to find anywhere else.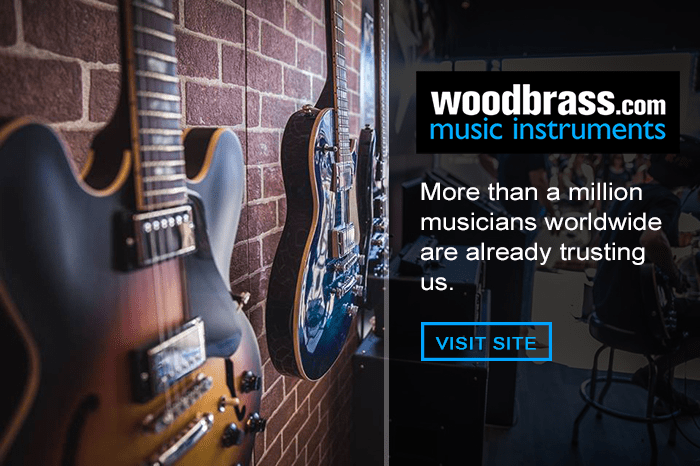 Enthusiasts and aficionados alike will appreciate some of the rarer instruments you will find on the website. There are instruments available on Woodbrass.com that you would never see at a Guitar Center.
Woodbrass.com Criticism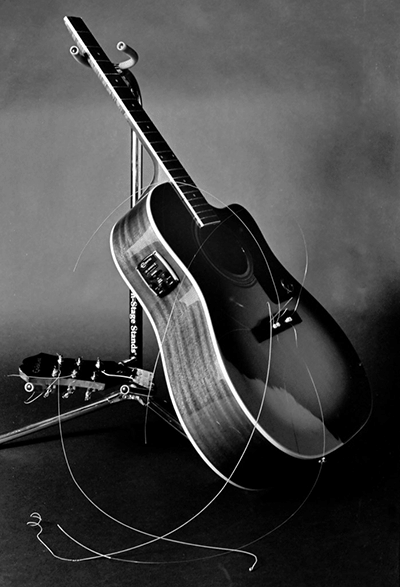 The biggest complaint associated with Woodbrass.com is their delivery time. Though the products are usually meet or exceed expectations, some users reported waiting up to five months to receive some of their rarer products. While this is likely due to shipping or catalog errors, it still is an incredibly long time to wait for a product.
Other users were dissatisfied with the appearance of their instrument. Occasionally the color of the device as pictured on the website may not be the exact model that customers receive. While this is more of a minor problem, it does have the potential to upset some picky customers.
Some customers also reported difficulty when ordering from more remote locations. In some scenarios, packages would arrive at a mailing facility that does not support package delivery, and the mailing location returned the order to the company. However, this does not seem like a consistent problem. But, to be on the safe side, you should probably only order from less remote locations.
Also, customer service for the site can sometimes be dicey. If there is a problem with your order, or you wish to get a refund, it can sometimes take several different email requests before Woodbrass.com will even respond.
Frequently Asked Questions By Woodbrass.com Users
Here are some favorite customer support questions that customers often ask on Woodbrass.com.
Woodbrass.com Final Thoughts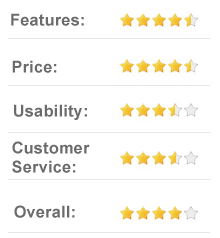 Woodbrass.com is an excellent music shop to choose from, especially if you are ordering from Europe. However, the tradeoff seems to come in the form of shipping. We do not recommend placing an order of Woodbrass.com if you need the instrument or equipment promptly. However, if you do not mind a potential laborious wait, the French music equipment sellers is an excellent place for beginners, amateurs, and professionals to shop.