World Markets is one of many in the realm of online trading platforms. It can be a challenge to figure out the best broker for your trading. Among the many growing trading platforms, World Markets appears to be making a real name for itself and growing a following.

Brokerage platforms are the software provided by brokerage companies, which allows the user to buy, sell, and trade various assets and manage your trading accounts. Users are typically able to buy, sell, and trade physical commodities. That includes silver, gold, platinum, copper, and possibly others.

(Click to enlarge image)
World Markets has partnered up with HYCM, which comes with a slew of benefits for users, including opening up other asset classes to members. You can find cryptocurrencies, stocks and shares, and indices, and Forex.
If you're interested in finding out more about World Markets to see if it's the right platform for you, keep reading. In this review, we'll cover everything you need to know, such as what markets will be available to you for trading, minimum deposits, payments, fees, and more.

What is World Markets?
In a nutshell, World Markets is an online trading platform that allows users to buy, sell, and trade various commodities.
The company got its start in 2003 and has been in good standing since it's launch into investments more than 16 years ago.
Most users enjoy the interface and find it simple enough to use in trading precious metals. The trading platform allows users to buy, sell, and trade silver, gold, copper, and platinum. Since World Markets has partnered with HYCM, members can also buy, sell, and trade assets outside of precious metals.
Members can now trade many types of assets, such as currencies, stocks, futures, indices, and others. The company has come a long way since 2003 and now has 50,000 loyal members.

For those who are nervous about diving into investing, World Markets allows members to jump in with the confidence of AI-backed investing. The AI used by World Markets can not only locate and analyze trading opportunities but also act on those opportunities on your behalf.
Whether you're into trading yourself or want the help of the AI software, World Markets could be a comfortable place to start investing or an addition to your existing portfolio of investments.
Top Features and Products of World Markets
At World Markets, members can trade precious metals such as:
| | | |
| --- | --- | --- |
| Silver | Gold | Platinum |
| Copper | Palladium | Rhodium |
Now that World Markets is partnered with HYCM, members can also trade:
Futures and Options
Shares and Stocks
Indices and Index Funds

Currencies (Major, Minor, and Exotic)
Energies (Gas and Oil)
Cryptocurrencies
For those interested in investing in more than precious metals, World Markets provides members with ample opportunity.
WorldMarkets Fees and Payments
You'll find that the trading fee structures used at World Markets depend on its AI-based algorithm. Before we go forward, you should be aware that you'll never be charged any upfront fees during the account opening. The broker will also not charge rebates or mark-ups on your trades.
If your trades are not successful, you won't be charged any fees. That's because costs are only accounted for when there are net profits on a "high-water mark" structure. The amount of fees you pay will depend on the type of account you have.
Here's the breakdown based on the account type.
Standard Account

As a member of a standard account, you'll be responsible for a performance fee and an annual management fee. You'll find this in line with other types of conventional Hedge Funds.

The performance fee helps hold the broker responsible for ensuring that the AI trading algorithm is consistently performing well. If not, the company won't make any profits. The performance fee on the standard accounts is 20% of all net profits.

For example, if the AI software makes you $500 in one month of gains, World Markets will keep $100. Additionally, you'll pay the management fee of 1%, which is based on the capital you hold. Therefore, a $5,000 balance will yield $50 in annual fees.

Gold Premier Account

For those higher-level traders or those with more experience who intend to invest significant amounts into this platform, you may be more interested in the Gold Premier Account.

Under the Gold Premier Account, members will need to retain a balance of $25,000 to remain eligible. As you maintain the Gold Premier level, you'll be entitled to a 50% reduction in performance fees.

At this level, you will only incur a 10% net profit performance fee and the standard 1% annual management fee.
The Platform
When it comes to using the platform, your interface may change depending on the type of trading that you're doing. If you're using World Markets' AI-based software trader, you'll end up using the MQL Copy Trader interface.
You can also choose to use DIY trading, which will be through HYCM. Thus you will have many financial instruments as resources to use. You can then select between the MetaTrader 4 or MetaTrader5 interfaces.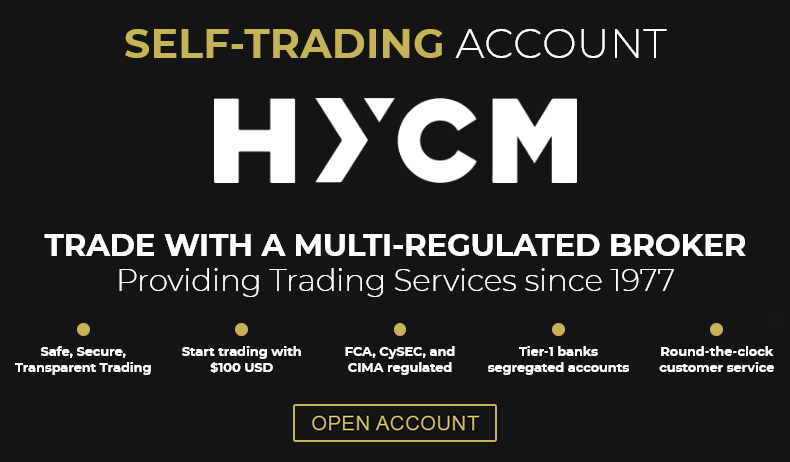 Each of these platforms is recognized all over the globe within the online trading space, so you can use personal preference to choose which is best for you.
You may also choose to use a dedicated software program to trade or your standard web browser. The software program is available via Windows and Mac but is not available via Linux.

How Do I Open An Account at World Markets?
If you've ever opened an account with any other online brokers, you'll find that the process here is much the same. The broker must do its' due diligence in verifying your identity to ensure compliance with all relevant laws.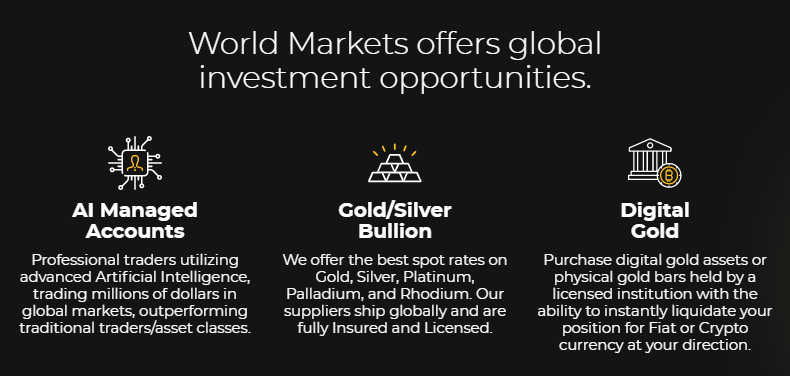 To open an account, here's what you'll need to provide:
Country of Residence
Date of birth

Contact Details
National ID number
World Markets also utilizes a process called KYC or Know Your Customer. Here, you'll need to upload some required documentation. These documents will include identification such as a passport or driver's license, and proof of residencies such as utility bills or bank statements.
The company will then verify your identity, and they'll notify you, so you can begin making deposits, withdrawals, and trading at will.
Funding and Withdrawals at World Markets
Funding your account at World Markets, it's simple enough since you can choose from many forms of payments.
If you're planning on using the AI-based software, you'll need to make a minimum deposit of $2,500 or the equivalent in your local currency.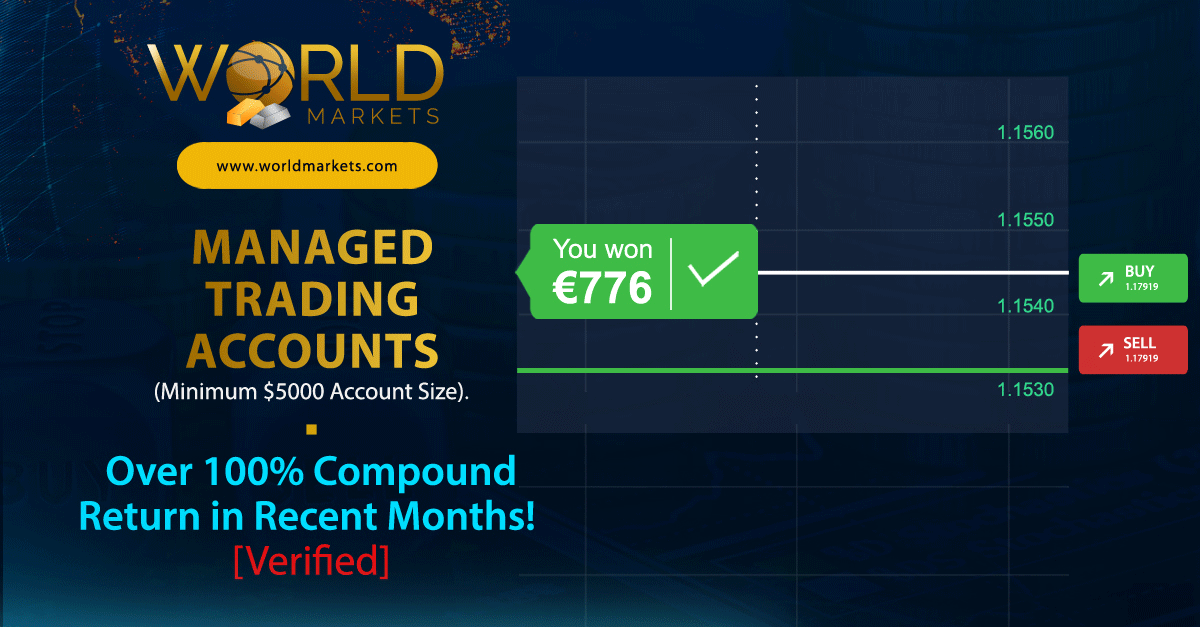 If you plan to use the HYCM platform, you'll be responsible for an initial deposit of $100 or more. You won't be charged any funding fees at this time unless you use a credit card. However, you'll want to keep in mind that you can make six fee-free withdrawals per year.
You can link several account types to World Markets account for funding, such as:
Customer Support
When you're choosing an online broker, you'll want to consider the type of customer support you like to have on hand.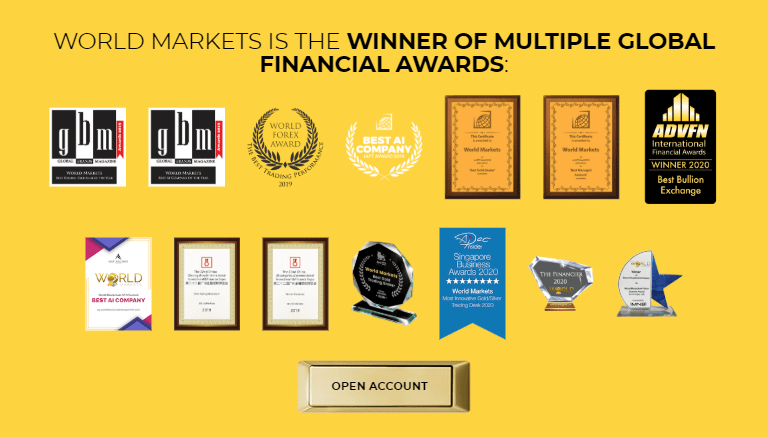 You may be holding large sums of money within your brokerage account; you'll want to know what to do if trouble stirs. At World Markets, you can send a ticket through the website requesting help, or you can send an email.
World Markets does not have a live chat opportunity, and you won't be able to contact them on the telephone. Since the platform has been around for 16 years, this is a little surprising, but it seems that most users get along just fine with these options.

Who is Eligible for an Account at World Markets?
As some of you may know, some online trading platforms require that members must hold accreditation in investing to join. At World Markets, this won't be an issue, as it's not a requirement. The platform also allows members to participate from most countries, save for a few.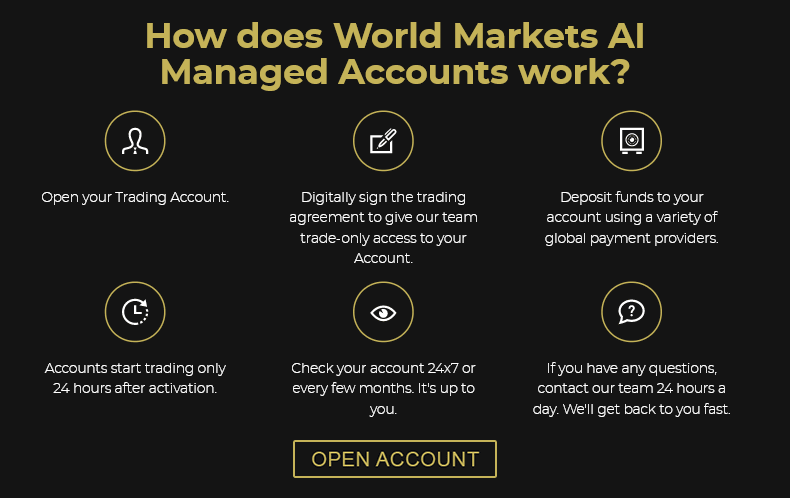 Unfortunately, if you're a resident of any of these countries, you won't be eligible:
Austria
Belgium
Cuba
Iran
Weighing the Pros and Cons
Before we wrap things up, here's a quick pros and cons list to mull over.
Pros

The long-standing company since 2003
Partnered with HYCM broker, providing members with access to additional trading instruments
Simple registration and funding process
AI-based software allows members to take advantage of automated trading
Access to global trading of precious metals

Cons

Customer support only available by email/ticket submission
Regulatory standing is not explicitly clear.
Conclusion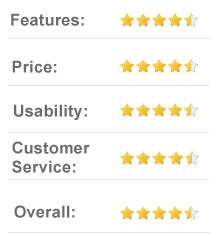 In conclusion, World Markets is an excellent option for getting started in the online trading world. The platform comes with 16 years in experience and features the growing abilities of AI-based trading.
One of the top reasons World Markets is worth it to members is that the performance fee only pertains to net profits. That's hard to beat. The annual management fee is relatively low at 1%; another reason we enjoy this platform.
Additionally, if you're interested in broad portfolios and options beyond precious metals, the partnership with HYCM becomes highly appealing as a perk of a World Markets account.