CFDs are complex instruments and come with a high risk of losing money rapidly due to leverage. 81% of retail investor accounts lose money when trading CFDs with this provider. You should consider whether you understand how CFDs work, and whether you can afford to take the high risk of losing your money.
XTB has an impressive history in the trading world since they established themselves in 2002. The company is now one of the largest entities to have FX and CFD brokers that are stock exchange-listed globally, and they operate offices out of over 13 countries across the world.
Their empire stretches across countries like the UK, Germany, Chile, Poland, and France, and they provide valuable global market access to retail traders worldwide.
XTB boasts award-winning solutions for trading that can help any client achieve their goal. They strive to continuously improve their trading platform to ensure it's the best available option on the market.
History of XTB.com
XTB.com started with modest roots in 2002 when it went by the name X-Trade and operated as one of the first brokerage houses on the Polish market to deal in leveraged foreign exchange. Their initial headquarters in Warsaw served as a valuable starting point in their early years, and in 2004 X-Trade became XTB to satisfy newly emerged regulations set by the Polish market.
In 2005 XTB became an authorized broker in the eyes of the KNF (Polish Financial Supervision Authority) and began to offer their services for various financial products. Their attention to detail and measured approach earned them the 'Best Broker in Europe' award by Money Markets Journal later that same year.
In 2007, XTB experienced further growth as it opened a foreign branch within the Czech Republic and became an official member of both the Polish National Clearing House and the Warsaw Stock Exchange. By 2008, they had offices spread throughout Slovakia, Romania, Spain, and Germany to serve their fast-growing customer base better.
In 2009 the company decided to rebrand themselves and traded in the X-Trade Brokers name for XTB Online Trading to better reflect their business and established values, and it's this name that carries on to this day.
By 2010, XTB founded its subsidiaries in Turkey and the UK and opened new branches in France, Hungary, Italy, and Portugal. To further cement their growing empire, XTB also established cross-border license agreements with the Netherlands, Bulgaria, Sweden, Austria, Belgium, and Greece.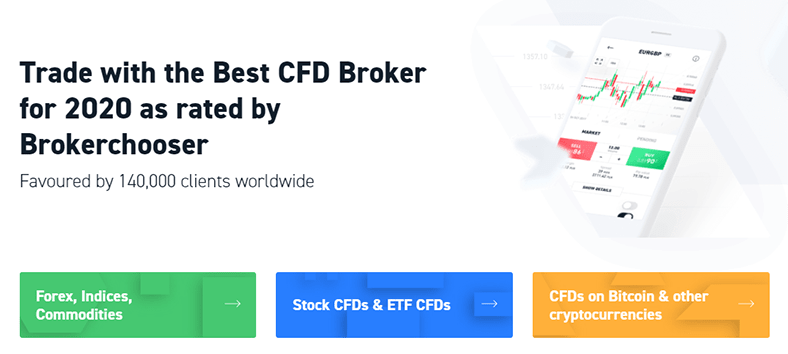 XTB first listed shares on the Warsaw Stock Exchange in 2016, and on their first day as a publicly owned company, they watched their shares rise just over 4%. Later on that year, XTB secured Mads Mikkelsen, a well-known award-winning actor, as their brand ambassador, which launched them more into the public spotlight than ever before.
Top Features and Offerings of XTB.com
The XTB website offers many excellent services and a refined layout that makes it easy to locate the information you need. You'll find clearly labeled categories for:
Trading Services
Trading Platforms
Market Analysis
Learn to Trade
There are also quick buttons for depositing funds, logging into your account, viewing partnerships, and contacting the company.
Trading Services
XTB trading services includes a wide assortment of options, including:
ETF CFDs
Cryptocurrencies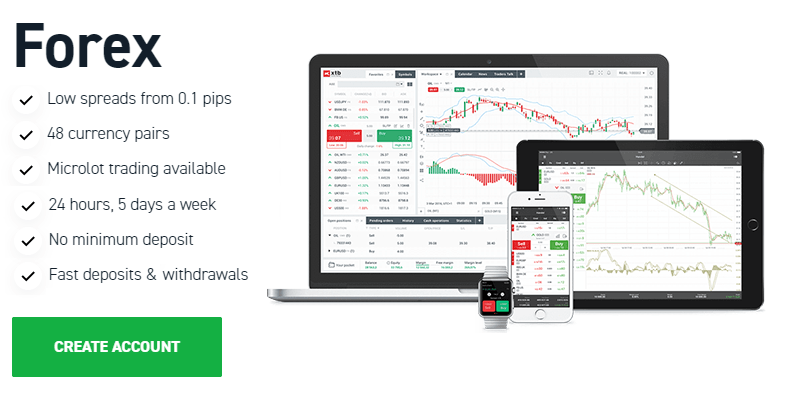 Users can create accounts on the XTB website for all of these options and view the various instruments available along with relevant information such as the spread. There are also over 20 indices worldwide and popular commodities such as oil, gold, and silver.
You'll also find cryptocurrencies listed on this page, which are available 24/7 since the market doesn't close. Some of the cryptocurrencies available include Bitcoin, Litecoin, Dash, and Ethereum.
Trading Platforms
Regardless of how experienced you are as a trader, you'll want a platform that makes it easy to execute your actions and reach your trading goals. The XTB platform features a simple design that is highly intuitive for users and features professional tools that you can access whenever.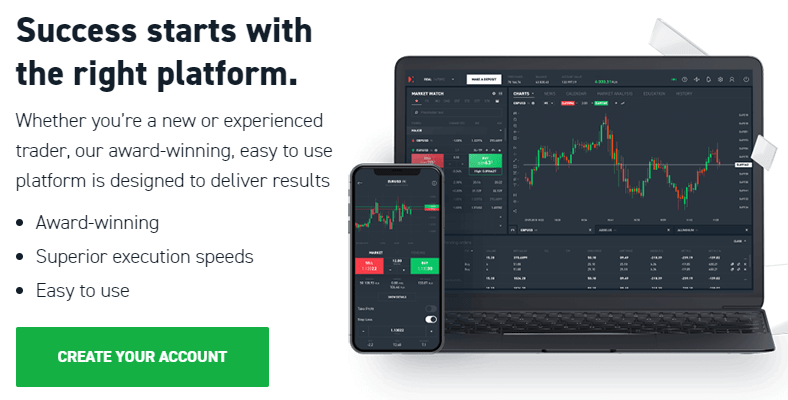 This platform also gives you access to up to 4000 instruments across the world, and there's a mobile app so you can make trades on the go. The XTB platform is also available on the web, where there are more advanced tools and a desktop app that offers the same tools for Windows and Mac computers.
Education and Trading Resources
The XTB website offers a number of different educational articles and lessons that you can view based on proficiency level or subject. The levels start at basic and move upwards to intermediate and expert, and there's also a premium option that focuses on advanced techniques.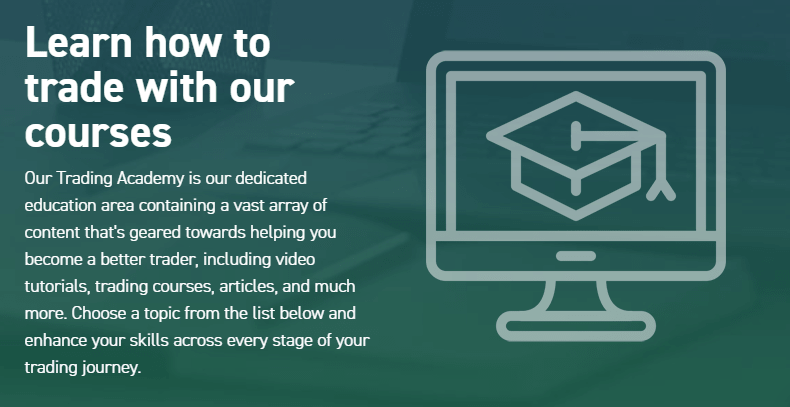 Subjects include a MetaTrader 4 tutorial, XStation tutorial, fundamental and technical analysis, introduction to Forex, and an introduction to CFDs, just to name a few. The courses feature individual lessons that take around ten minutes each and often include media such as videos in addition to the text.
XTB.com Commissions, Swaps, and Spreads
XTB offers two primary account types: Standard accounts and Pro accounts. If you have a standard account, there isn't any commission charged outside of Equity CFD or ETF trades, but you will have to tolerate a wider spread.
Commissions and Fees
Standard accounts have access to over 1500 instruments, and the minimum spread is 0.35. There's no commission on Forex, Indices, or Commodities trading, and Cryptocurrencies are also commission-free. For ETF CFDs and Stock CFDs, you'll pay a commission starting from 0.08% per lot. Standard accounts also don't have a fee for account management or initial setup.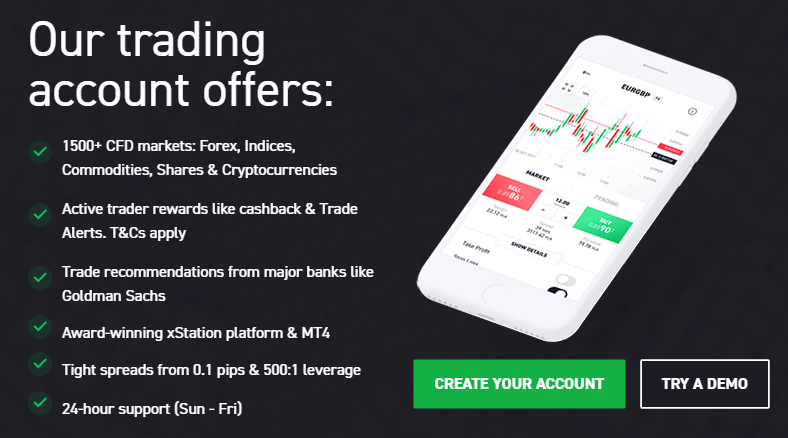 Pro accounts have a commission charged for each trade, but the spreads are consistent with the market. For a full list of specific fees and other terms unique to the professional account, you can view the company's online fees and commissions table online.
Swaps
Swap rates on the XTB website get updated regularly, and you can view them for each type of instrument individually. This information is available under the Account Information part of the site, under the Instrument Specification tab, and to find out more or ask specific questions; you can chat with their customer service.
Spreads
You'll find information about spreads at the same location as the swap information, and residents of Europe or the UK can find detailed information on the standard Instrument Specification tab, while residents of other countries need to use a drop-down menu to choose the proper account type (often Standard A).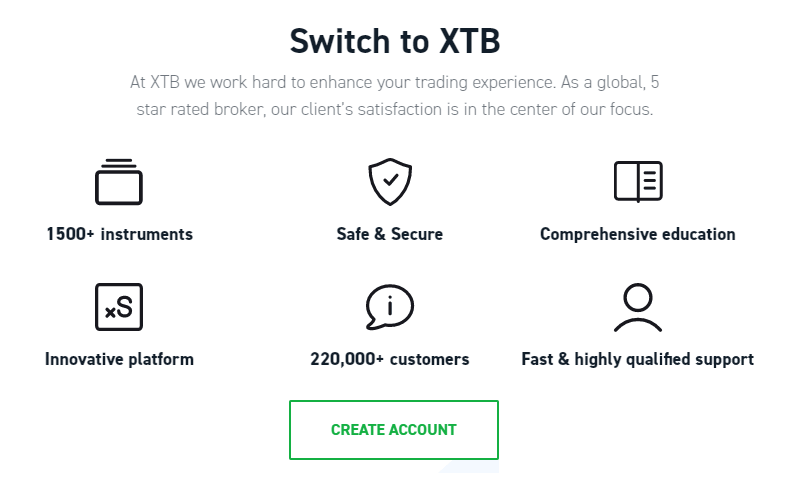 Regardless of your location, you'll be able to view minimum spreads and the target spread for each instrument. The XTB site also notes that their spreads are "floating" and that they don't offer their clients fixed spreads on any instruments at this time.
XTB.com Customer Support
There are a number of ways to contact Customer Support and XTB. First, you can select which office you want to contact based on your country or contact the international office. XTB International is located in Belize City, Belize, and you'll also find an email address and phone number listed.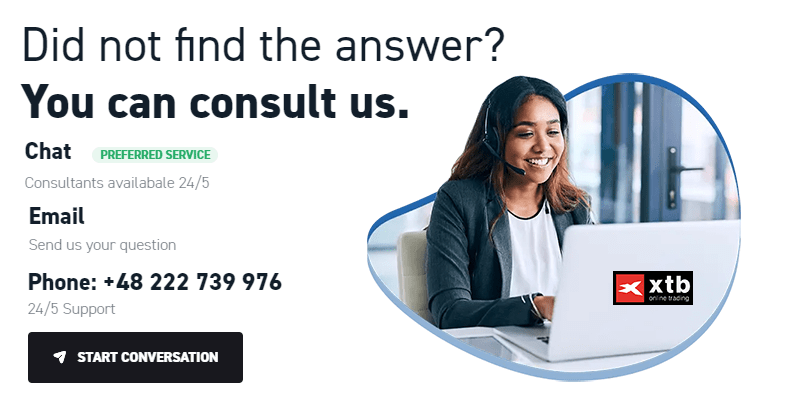 Their Customer Support is available 24-hours a day, five days a week, and customers can perform a number of functions such as opening various accounts themselves. It's also possible to see a demo and view their educational resources before creating your account.
XTB.com Regulation
XTB is a highly regulated company, and thanks to their global footprint, they comply with the topmost global supervising authorities so that you can rest easy. Depending on where you live, jurisdiction over your account will vary but is divided mainly between residents of Europe or the UK and residents from other countries.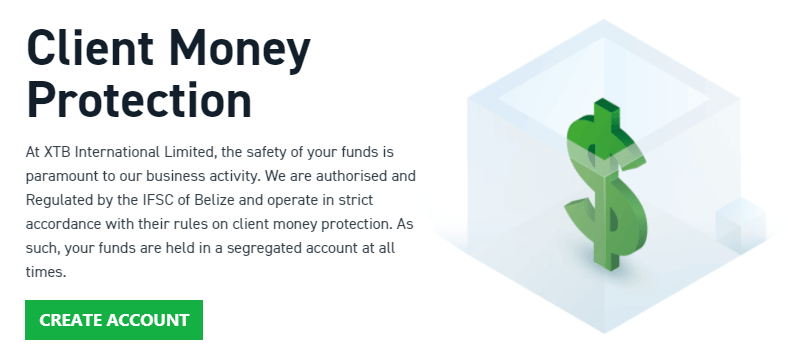 Residents of Europe or the UK become part of XTB Limited with registered offices in London and other sites in Europe. The UK Financial Conduct Authority oversees operations in the UK, and various other authorities regulate the other European branches.
For residents outside of the UK or Europe, they'll be part of the XTB International Limited, which is regulated and authorized by the International Financial Services Commission located in Belize.
Final Thoughts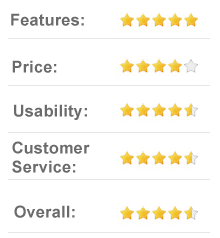 XTB.com offers potential clients the ability to set up their own accounts, take advantage of numerous trade deals across the globe, and learn more about trading to help achieve their goals faster.
This highly talented company offers its clients a beautiful platform to work with that is intuitive and powerful, and the flexibility to trade on the web, their desktop, or on a mobile device. If you are looking for a brokerage firm that can help you gain some autonomy over your trading, XTB offers all the tools you need and professional guidance when you desire it.
CFDs are complex instruments and come with a high risk of losing money rapidly due to leverage. 81% of retail investor accounts lose money when trading CFDs with this provider. You should consider whether you understand how CFDs work, and whether you can afford to take the high risk of losing your money.