YoBit is a cryptocurrency exchange that gives users the ability to buy and sell digital currency globally. It specializes in trades among Bitcoin (BTC) and Ethereum (ETH). Individuals looking to trade Altcoins can also utilize YoBit.
YoBit has made a positive reputation for itself by not having any area restrictions. No matter where you are, you have complete access to trade on the platform.
About YoBit.net
YoBit.net launched in 2014 in Panama, and it is one of the most well-known and oldest cryptocurrency exchanges. The group of YoBit creators include developers and crypto enthusiasts that prefer to remain anonymous.
The currency exchange platform has grown to offer exchange services to many traders in more than five hundred cryptocurrencies serving more than 80,000 investors to date.
Today, YoBit ranks in the top ten of cryptocurrency exchanges due to trading traffic, volume, and liquidity.
Top Features
YoBit has stood the test of time to prove they are a legit cryptocurrency exchange. It not only works to protect its users by preventing them from giving personal information that could compromise their safety, but it never shares any transaction data with third parties.
All their features are trader focused, aimed at making the process safe and easy. Here are the top features they offer to their users.
No KYC/AML Requirements
One of the best features of using YoBit is that it allows traders to stay anonymous throughout their trading. Investors never have to complete KYC/AML requirements. Therefore, traders never have to provide identifying information to prove they are who they say they are.
It is a massive perk for traders wanting to remain anonymous. Not to mention, it keeps their identity and investments safe as well.
Easy Sign up
The sign-up process with YoBit is easy peasy and quicker than most other exchange services. One can sign-up for YoBit in under a minute. Let's not forget that YoBit operates from one interface, meaning that customers no longer have to toggle between two interfaces to make their trades.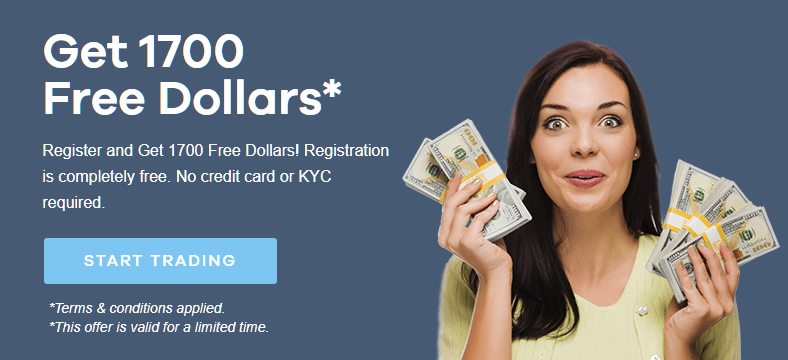 The interface is straightforward to understand as well. It contains six sections which are as follows:
Trading markets are in the top left-hand corner
Your account summary is on the bottom left-hand corner
The top center shows the dashboard of live currency values
Your trading history sits in the bottom center of the page
The chatbox for communicating with the YoBit community is on the top right-hand corner
The latest news section rests in the bottom right-hand corner
Referrals
Since selling and trading cryptocurrency is becoming more popular, YoBit offers a 20 percent commission for referrals. Access to the affiliate program is housed inside of the user's profile account.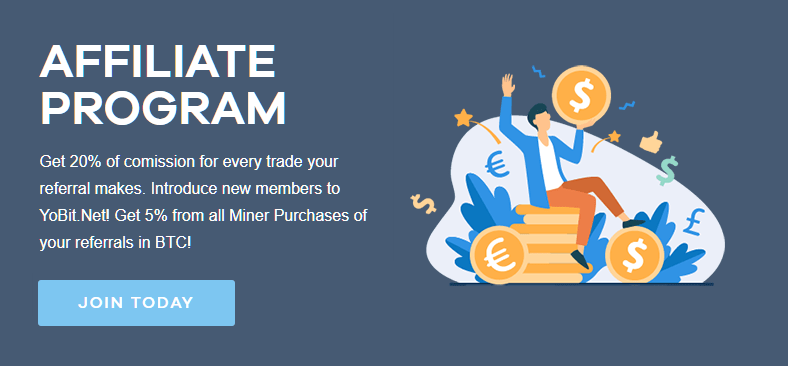 Supported Cryptocurrencies
YoBit features the best coverages for cryptocurrencies. The major cryptocurrencies supported by YoBit are Bitcoin, Bitcoin Cash, Bytecoin, TRON, Monero, Waves, Dash, Litecoin, and Verge.
The platform also supports Dogecoin, Tether, Zcash, Fiat, and Ripple.
Manage Your Money With Ease
You can withdraw or deposit money using a debit card, Payoneer, Perfect Money, Payeer, Capitalist, and AdvCash.
Get FREE Coins
FREE Coins are a great and profitable way to invest. YoBit gives its users the ability to use them. To convert their cryptocurrency into FREE Coin, visit their FREE Coin page. Once there, select it as your choice of income.
The other awesome thing about FREE Coins on YoBit is that you can play games on the platform to earn them. YoPony is a game that gets users to make bets on YoBit pony races.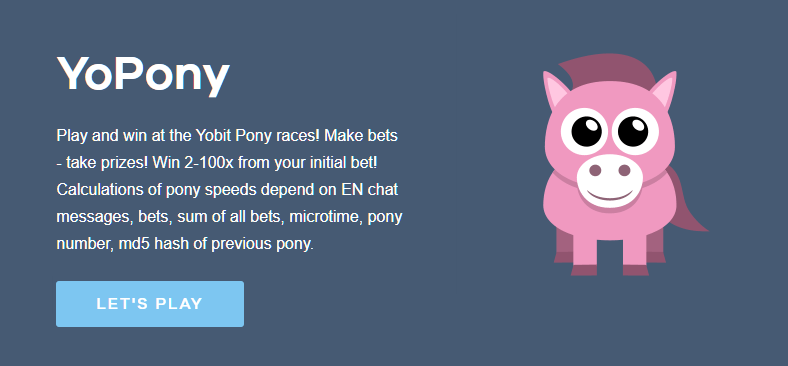 When a user wins a bet, they earn up to one hundred times their initial bet. It's a fun way to earn FREE Coin to reinvest into the market.
And just when you thought it couldn't get any better, then came InvestBox. InvestBox allows users to earn FREE Coin interest. Simply navigate to the InvestBox page, input the currency you would like to invest in, and let YoBit do the rest.
YoBit is an excellent platform for beginner and expert cryptocurrency investors and traders. The platform proves that a currency exchange service can be simple and user friendly.
Buying and Selling Cryptocurrency with Ease
Let's talk briefly about how simple it is to buy and sell cryptocurrency on YoBit.
Buying and selling on the platform couldn't be easier as it follows the same rules.The process of buying and trading is a simple three step process with trade history showing directly on the front page of the interface.
All you have to do is click on the trade link in the upper left-hand corner. Once there, you will navigate to the market link.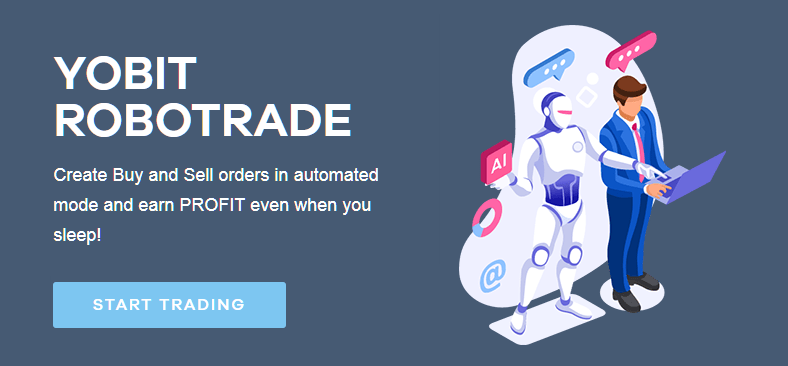 Once here, you would simply select the trading pair you wish to buy or sell. If you want to trade ETH for BTC, you first click on ETH in the upper blue area. Then select BTC in the space below that.
Put in the amount that you want to buy or sell. The system will automatically calculate the trade price, including the fee. Then click the sell button. If you are buying, click the buy button.
Then you are done. The order is submitted, and to check the page for balances and trade proof, simply refresh.
Each transaction will show up in history. So, you don't have to worry about going on a wild goose chase to see your previous trades. It's all located on the front page of the interface.
Security
YoBit has placed many security measures in place to protect the assets of traders.
Other ways that YoBit protects its traders, and their assets are: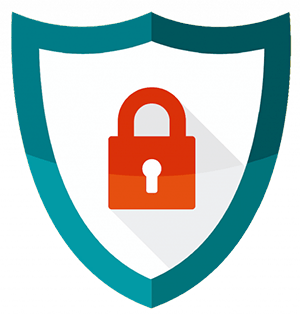 Giving consumers the option to use two-factor authentication
Email login verification each time you log in
The option to freeze withdrawals from your account if you feel like you've been your information has been compromised
Keeping currency in a cold crypto wallet
Constant monitoring of suspicious activity
Encryption of files
Each of these measures provides added security to users and their funds.
Commissions and Costs
YoBit features a flat fee of 0.2 percent for buyers and sellers alike. The price remains the same for every trade you make, which is reassuring because you don't have to worry about trying to figure out how much the fee will be.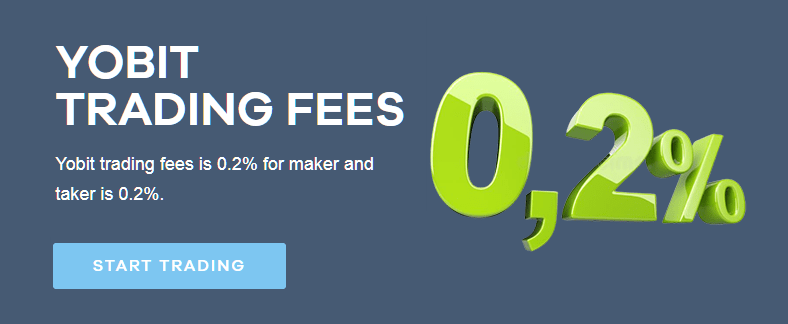 It is far more reassuring than other cryptocurrency exchange services that charge different fees for buyers and sellers.
There are no fee schedules or tiers to try to make sense of. Once you understand that the price you pay is the actual fee of the Bitcoin in United States dollars plus the 0.2 percent of the trade, you're good to go.
Depositing with YoBit is free as well.
Customer Support
Customer support is an integral part of YoBit's success. Customers can contact support using the easy-to-use system Telegram. Support is available 24 hours per day, seven days per week. Support comes in Arabic, English, Russian, Chinese, English, and German.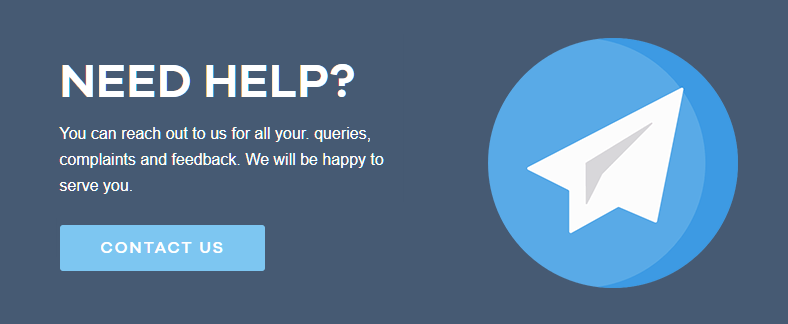 Getting the help you need to learn how to make the most of your trade simpler without having to wait on hold for a telephone representative or wait for days for a response to an email makes trading feel easier.
The process is easy. All one has to do is PM them via telegram, and the help you need will be there for you in less than 10 minutes.
YoBit Regulation
YoBit is self-regulated as other cryptocurrency exchanges. They create their own guidelines, policies, procedures, and codes of conduct. They base their way of operating on how the consumer interacts with their platform.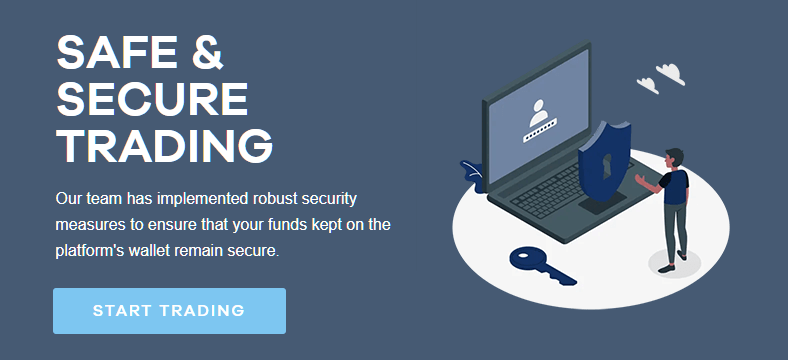 The goal is to make the process as easy as possible for consumers to trade cryptocurrency safely. It helps them build trust with their customers and enhances their understanding to implement more ways to protect them further.
Another benefit of self-regulation is that it allows YoBit to have a more fair pricing system.
Final Thoughts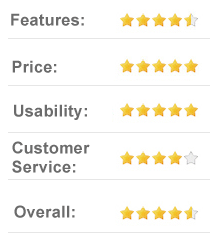 I definitely recommend YoBit as a platform for cryptocurrency exchange. It's easy to use and offers so many rewards to its users while still offering top-notch service. Plus, its simple interface offers you money for referring others to their site.
YoBit values its consumer by not having restrictions that prevent them from trading based on their location. However, it is still best practice to consult a lawyer if you live in an area where cryptocurrency trading is illegal. Overall, YoBit is an excellent currency exchange service that new and seasoned traders can use for free.