Founded in 2019, Phemex.com has grown to become one of the country's largest cryptocurrency exchange platforms. They're competitive with big names like BitMEX and ByBit when it comes to offering derivative exchanges.
This Singapore-based company has had a lot of support for growth in the last few years and continues to expand the platform to get the best experience possible.
There are numerous crypto exchange platforms out there, and choosing the right one could make or break your experience. Is Phemex.com the right platform for you? Please read our review as we break down the best features of Phemex and how it stands apart from the other crypto exchange programs on the internet.
About Phemex
Phemex.com is a cryptocurrency exchange and trading platform with a large trading platform and deep liquidity. The company makes it its mission to help everyone interested in cryptocurrency to trade efficiently while effectively managing risks. They aim to be the most trustworthy crypto exchange program in the world.
To be a reliable platform, Phemex uses a user-oriented method so that customers can trade on the site without worry. The company designs its features with the customer in mind, and the developers are always open to feedback.
The company gets its name from a combination of the words "pheme" and "MEX." Pheme, also known as "fama," is a Greek mythology personification of fame and the public's voice. MEX, or mercantile exchange, is a common term used in the crypto industry.
According to Phemex's website, the founders chose the name because it aligns with their vision of being a trustworthy and dependable trading platform. As of January of 2021, Phemex has a 24-hour volume of nearly $700 million, placing it as the 13th best exchange in the world considering the 24-hour trading volume.
History of Phemex
Two years before Phemex was initiated, a group of professional Wall Street investors realized frustrating issues with the cryptocurrency industry's current trading practices. They felt that there was no professionalism, reliability, or customer service from any available platforms.

Cryptocurrency exchanges were increasing exponentially, but the investors didn't see any changes with platform culture. They realized they could create a platform dedicated to the customer that was reliable and easy to use.
That's when the group left Wall Street and founded Phemex in the summer of 2019 in Singapore, with the platform officially going live on November 25 of the same year.
Top Features
Phemex offers various exciting benefits and features to trading on their derivatives exchange. New traders will enjoy the USD settling to help them better understand the price index of the cryptocurrency they're trading. The platform's system also allows easy switching between main and sub-accounts.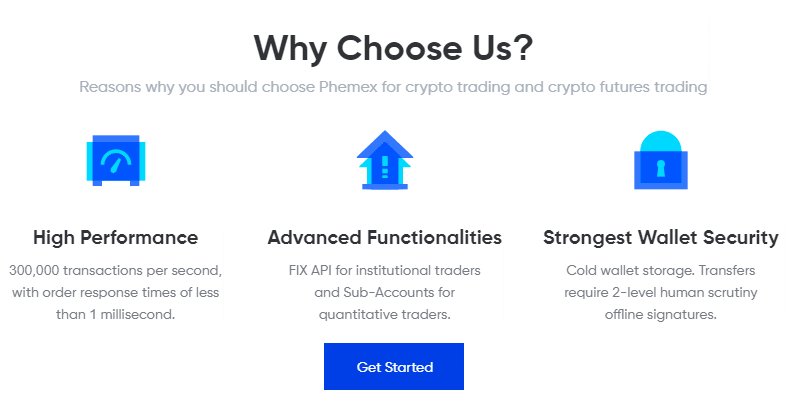 Phemex also offers the following features:
Numerous Languages Supported: English, Spanish, French, Japanese, Russian, Chinese, Korean, German
BTC and USD Settling Margins
Deposit Options: Bitcoin, Altcoins, Fiat
Native Mobile App
Trading in Gold: Keeps Holdings Safe in a Volatile Cryptocurrency Market
Reasons to Join Phemex
Phemex.com is a user-centric and straightforward platform that even a beginner trader can understand how to use. Its easy interface and mobile-friendly platform make buying and selling easy and fun. Here are a few other reasons, Phemex is a great platform to join:
New User Benefits
Phemex loves new users, and they offer various bonuses and benefits when you first open an account on the platform.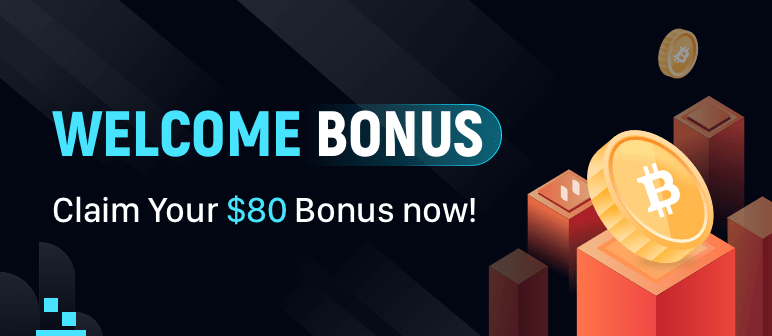 Account Opening Bonus
Every new user gets a two dollar bonus upon opening their first account on Phemex.com. The site automatically credits the account, and it can be used immediately for trading.
First Deposit Bonus
New users also get a bonus when they make their first deposit on Phemex. Users need to deposit at least 0.2 BTC, and they can receive up to $60 in a bonus.
Social Media Bonuses
Phemex encourages users to shout out the platform on social media with a very generous bonus offer. Follow Phemex on social media and tag them in posts on your account for a $10 bonus.
Risk Management
Phemex wants to help protect its users. Cryptocurrency is a risky business. While you're able to possess a maximum leverage of 100 times your original investment on Phemex, a price change can liquidate your assets in the blink of an eye.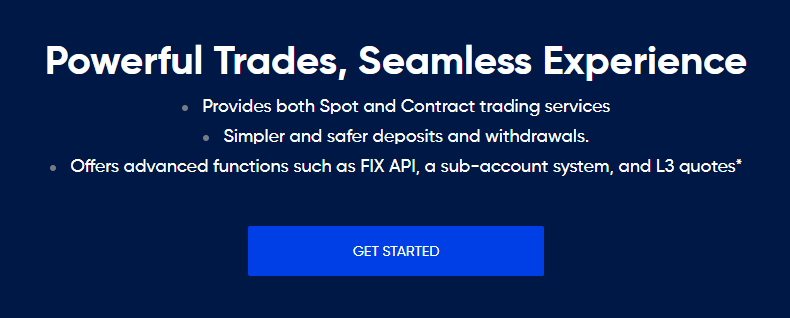 Phemex offers a fantastic tool to help you manage and hopefully avoid risks like the above mentioned. The site's profit and stop loss conditional order let you customize your trading strategy and maximize your potential profit.
Phemex Commission/Costs
According to Phemex, the company has carefully structured its fees, policies, and conditions to achieve its mission of providing a secure and user-friendly exchange platform. To reduce fees, Phemex offers a premium membership charged monthly, including a trial membership.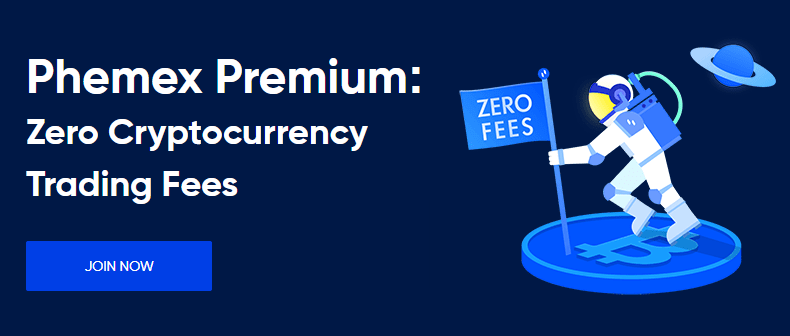 The fees are as follows:
Charged Monthly (30 Days): $9.99
Charged Quarterly (90 Days): $19.99
Charged Yearly (365 Days): $69.99
Phemex outlines the fees and conditions for four categories of trading:
Wallets
Users can store their cryptocurrency in wallets on Phemex to save and retrieve when they want to make a transaction. These are the fees associated with wallets on Phemex:
| | | | |
| --- | --- | --- | --- |
| Coin | Min. Deposit | Min. Withdrawal Limit | Withdrawal Fee |
| Bitcoin (BTC) | 0.00000001 BTC | 0.002 BTC | 0.0005 BTC |
| Tether (USDT) | 0.00000001 USDT | 2 USDT | 3 USDT |
| Ethereum (ETH) | 0.00000001 ETH | 0.05 ETH | 0.06 ETH |
| XRP | 0.00000001 XRP | 0.5 XRP | 0.25 XRP |
| Chainlink (LINK) | 0.00000001 LINK | 0.5 LINK | 0.25 LINK |
| Tezos (XTZ) | 0.00000001 XTZ | 1 XTZ | 0.5 XTZ |
| Litecoin (LTC) | 0.00000001 LTC | 0.002 LTC | 0.001 LTC |
| Cardano (ADA) | 0.00000001 ADA | 2 ADA | 1 ADA |
| Tron (TRX) | 0.00000001 TRX | 2 TRX | 1 TRX |
| Ontology (ONT) | 0.00000001 ONT | 2 ONT | 1 ONT |
| Bitcoin Cash (BCH) | 0.00000001 BCH | 0.002 BCH | 0.001 BCH |
| NEO | 0.00000001 NEO | 1 NEO | 0 NEO |
| EOS | 0.00000001 EOS | 0.2 EOS | 0.1 EOS |
There are additional conditions for trial users and windows for withdrawal. Visit Phemex's fees and conditions page for more information.
Trading Accounts
When you use a trading account on Phemex.com to buy and sell cryptocurrency, the company installed a few fees and conditions:
| | | | | |
| --- | --- | --- | --- | --- |
| Account | Min. Deposit | Max. Deposit | Min. Withdrawal Limit | Withdrawal Fee |
| BTC | 0.00000001 BTC | None | 0.00000001 BTC | None |
| USD | 0.002 BTC/1 USDT | 10 BTC/100,000 USDT | 1 USD | None |
There are additional conditions for trial users and windows for withdrawal. Visit Phemex's fees and conditions page for more information.
Spot Trading
Phemex also has fees and conditions for instantaneous transactions between customers to preserve everyone's safety and security using the platform. Note that premium users don't have trading fees; they instead are charged for a monthly membership as listed above.
Coins
Min. Price Increment
Min. Order Value
Max. Order Value
Fees
BTC/USDT
0.01 USDT
10 USDT
1,000 BTC
Premium and Premium Trial Customers: None

Standard Users and API Traders: 0.1%

ETH/USDT
0.01 USDT
10,000 ETH
XRP/USDT
0.00001 USDT
5,000,000 XRP
LINK/USDT
0.0001 USDT
5,000,000 LINK
XTZ/USDT
0.0001 USDT
2,000,000 XTZ
LTC/USDT
0.01 USDT
100,000 LTC
ADA/USDT
0.00005 USDT
5,000,000 ADA
TRX/USDT
0.00005 USDT
5,000,000 TRX
ONT/USDT
0.0005 USDT
5,000,000 ONT
BCH/USDT
0.01 USDT
10,000 BCH
NEO/USDT
0.001 USDT
5,000,000 NEO
EOS/USDT
0.0001 USDT
5,000,000 EOS
Contact Trading
When two trading parties buy and sell contracts on Phemex, the company enlists various fees and conditions. Visit Phemex's contract trading fees and conditions page to view the entire list of rates, margins, and other essential contract trading items.
Customer Support
Phemex.com boasts its strong customer support system to enhance its user-centric experience. Its help center has a robust FAQ that answers most questions new and experienced crypto traders might have.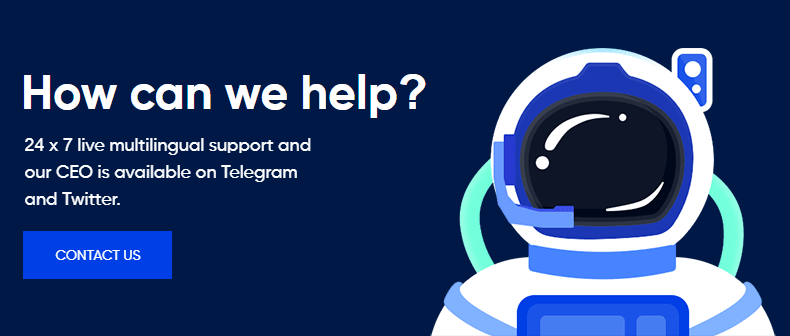 Also, the contact information for support is easy to find at the bottom of the help center page. Customers are also encouraged to provide product feedback and report issues or bugs with the platform. While Phemex is very responsive, they don't offer a telephone number to call for immediate service.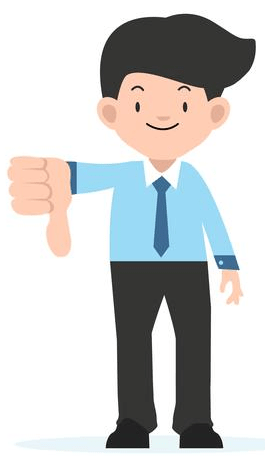 Downsides of Phemex
Phemex.com offers several cryptocurrency derivatives, though it doesn't provide as much as other platforms like Binance. However, the different trading opportunities allow users on Phemex to diversify their exchanges.
Since it is a relatively new platform, Phemex is still working out some kinks. It does not support trading in fiat currency. It also doesn't support options trading, only perpetual futures contract trading.
All cryptocurrencies on Phemex are paired with USDT, so there are no crypto to crypto pairs (i.e., BTC/ETH). However, pairing with USDT helps keep the platform safe and understandable.
Conclusion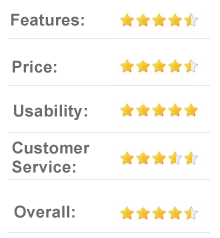 Phemex.com is a newer cryptocurrency exchange platform that offers derivatives in numerous currencies. It also offers users the ability to trade in gold to keep their holdings safe during ever-changing moments in the market.
Phemex prides itself on being a user-centric platform that gives traders the best and safest experience possible. Their mobile-friendly platform is easy to use, and beginner traders can quickly understand how to use it.
Whether you're new to trading or a seasoned expert, Phemex offers many benefits with few disadvantages.